This post was brought to you by Lionsgate Home Entertainment.  All opinions are mine.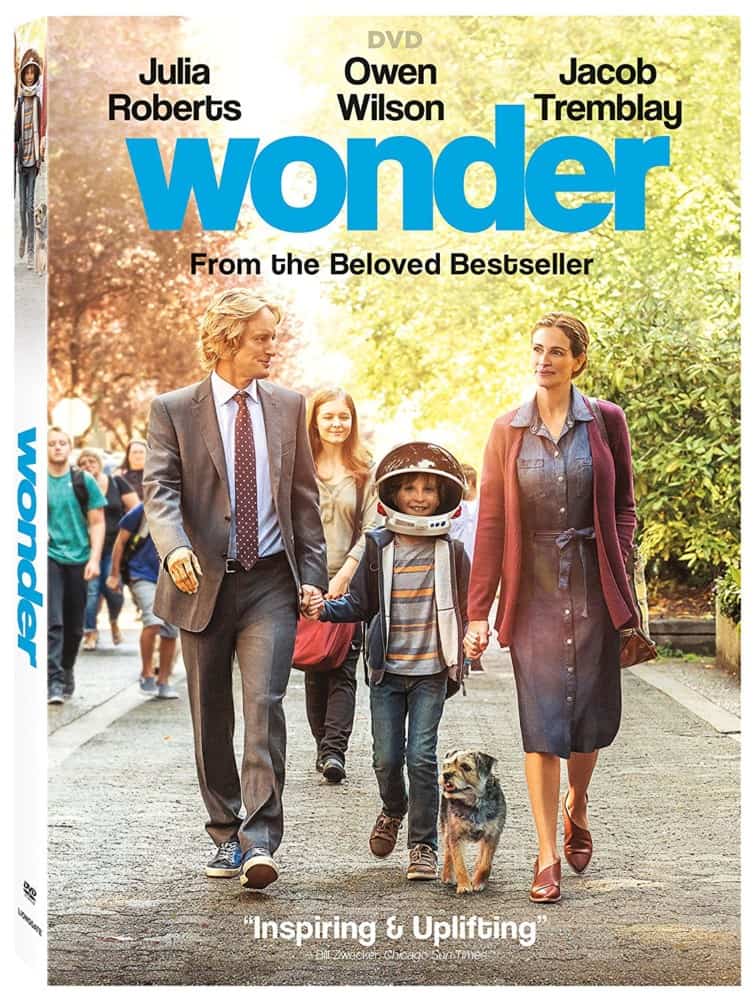 Have you seen the movie "Wonder" yet?  It is based on the book of the same name, written by R. J. Palacio, about a little boy who has never attended public school because of facial differences.  This book was a New York Times bestseller, and has won the hearts of millions!  The movie has touched more hearts, as well, because Auggie Pullman comes to life and you can visualize what it is like for this lovable character and his family.
"Wonder" the movie stars Julia Roberts, Owen Wilson, and Jacob Tremblay.  They lead this amazing, inspiring story of a loving family whose son, born with facial differences, enters a mainstream school for the first time. Auggie's journey is extraordinary and unites his family, his school, and his community, and proves that you can't blend in when you were born to stand out.
It just came to DVD, so make sure to see it!
Below, download the PDF versions of 6 different activity sheets.  These would be great for a classroom or working at home with your kids after reading the book and seeing the movie.  Just download and print!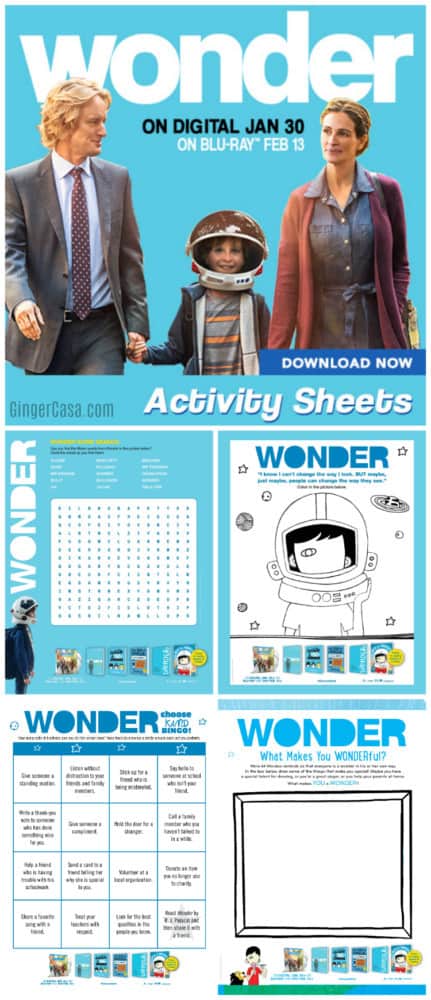 SaveSave
SaveSave
SaveSaveSaveSave