Spiced Apple Iced Tea was brought to you by Torani. All opinions are mine. #AToraniMorning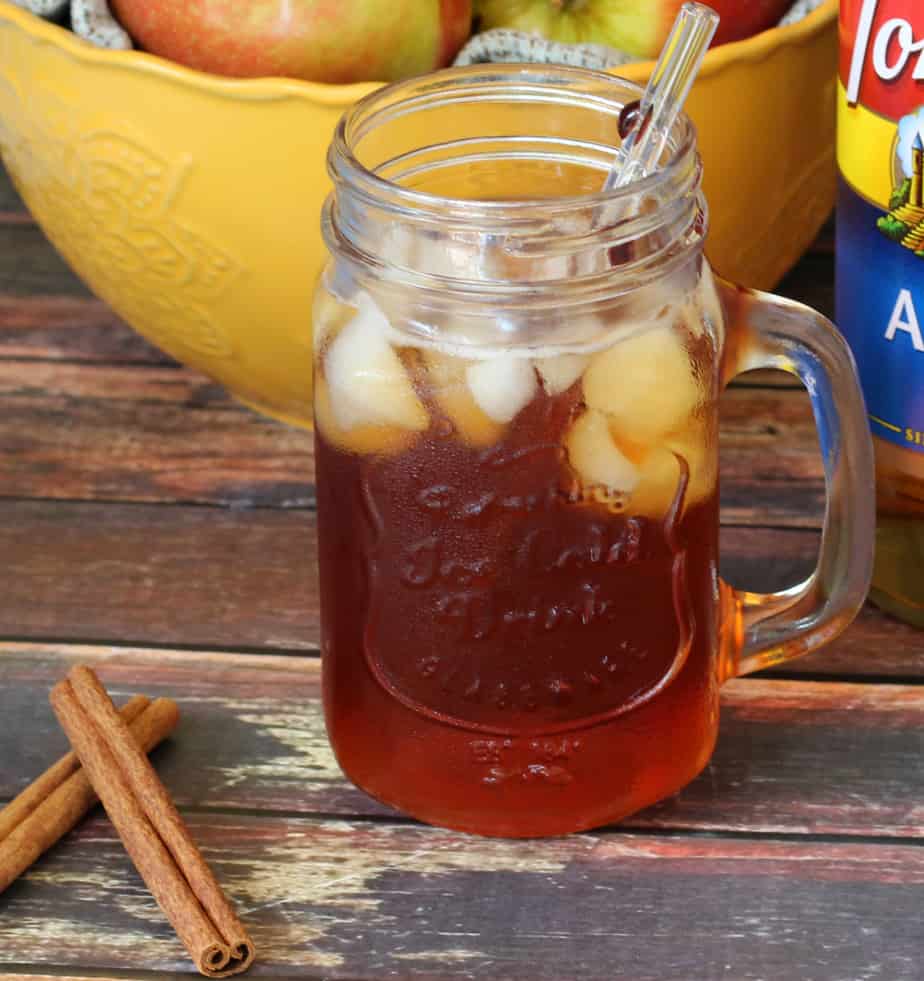 It is AUGUST and to me, that means all things FALL are on their way! School, apples, pumpkins, cooler weather, and for our family, fall soccer and flag football. We are in Texas, though, so while I want to be enjoying all of the delicious Fall flavors, they usually have to be in iced form until the end of October! I love iced tea, so I made this delicious back-to-school, fall inspired drink: Spiced Apple Iced Tea! Surprise your favorite teacher with a glass in the morning and her day will be off to a good start!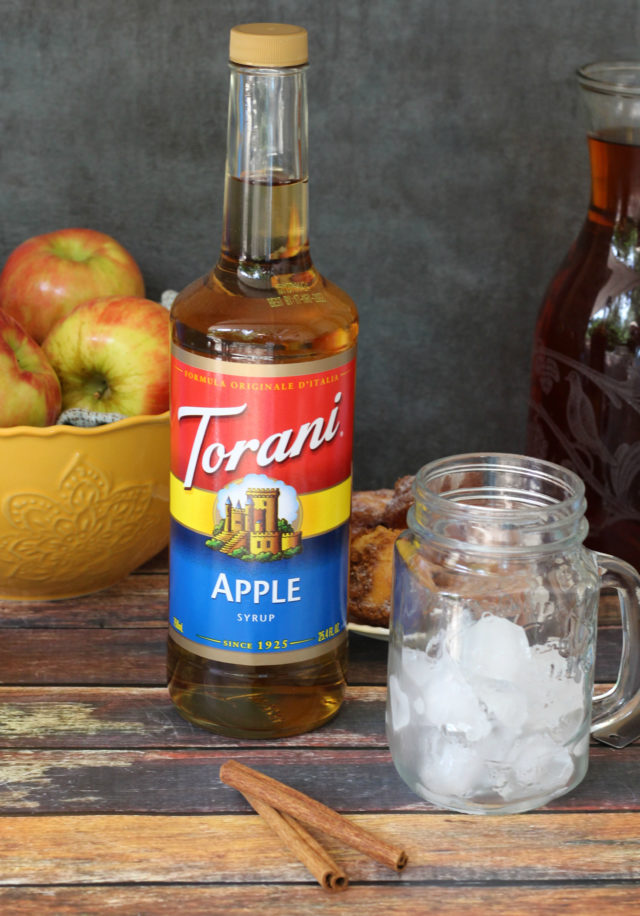 The star of this drink is Torani Apple Syrup. It mixes well in both hot and cold drinks. Add it to your morning hot cup of coffee or to this iced tea recipe. No waiting for the sugar to dissolve because it's mixed in just a few stirs. Torani syrups are made with real, simple ingredients like pure cane sugar and natural flavors. And Torani syrups are so versatile, you can use them in endless recipes, like my Chocolate Chip Pumpkin Bread, Cookies and Cream Cheesecake Milkshake, or Double Chocolate Frappé.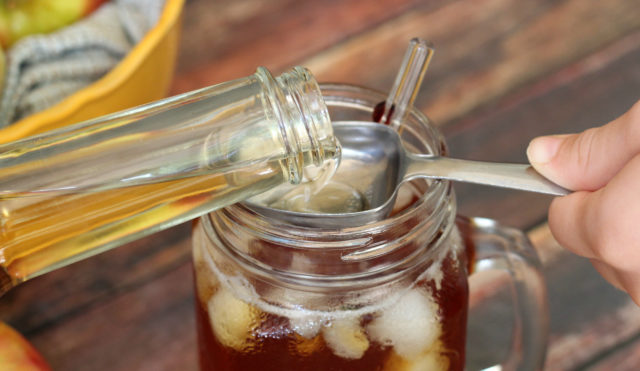 If you want an original gift for your child's teacher on the first day of school, a bottle of Torani Apple Syrup is a GREAT idea and much better than the traditional apple! He or she can use this bottle to brighten her mornings for a long time! Pick up a few bottles at Torani.com or find Torani syrups at a store near you!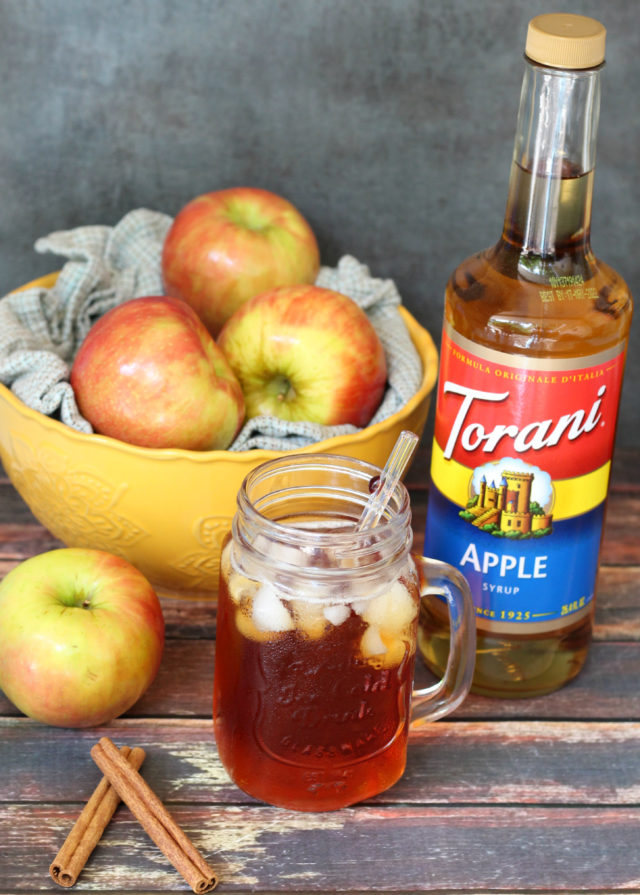 How will you be enjoying Torani syrups this fall?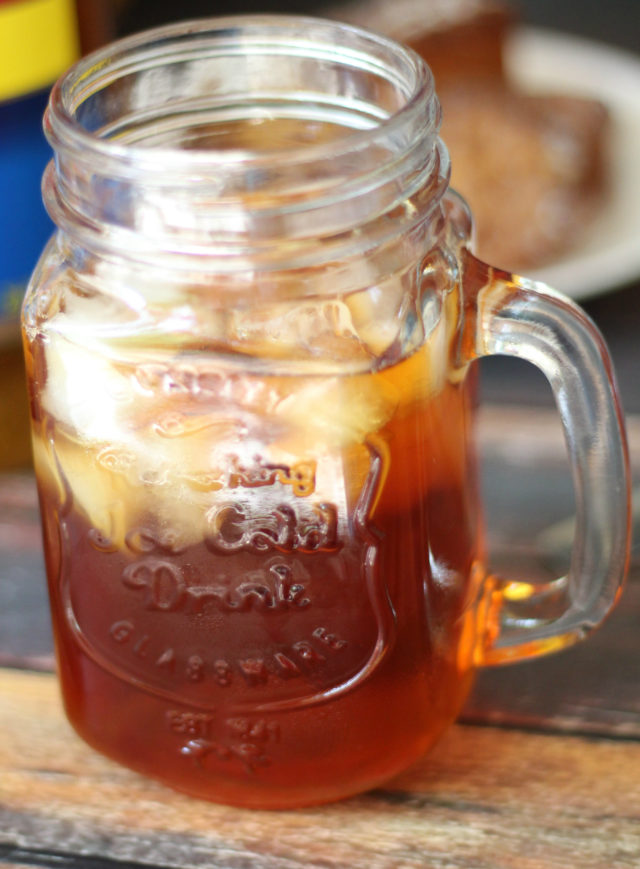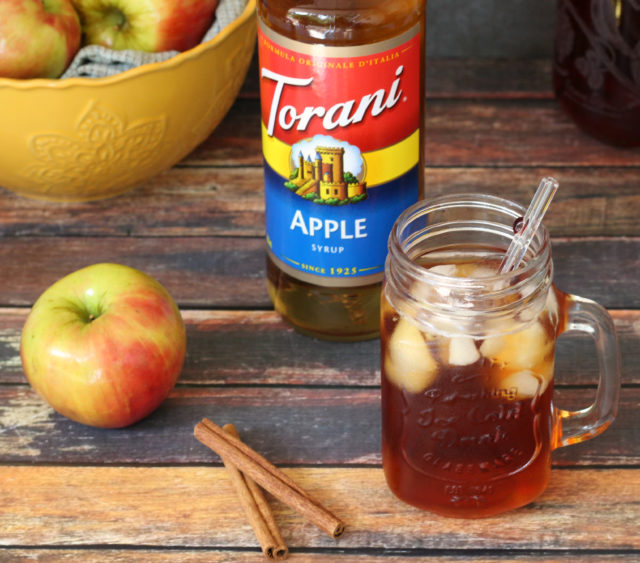 Yield: 6 servings
Spiced Apple Iced Tea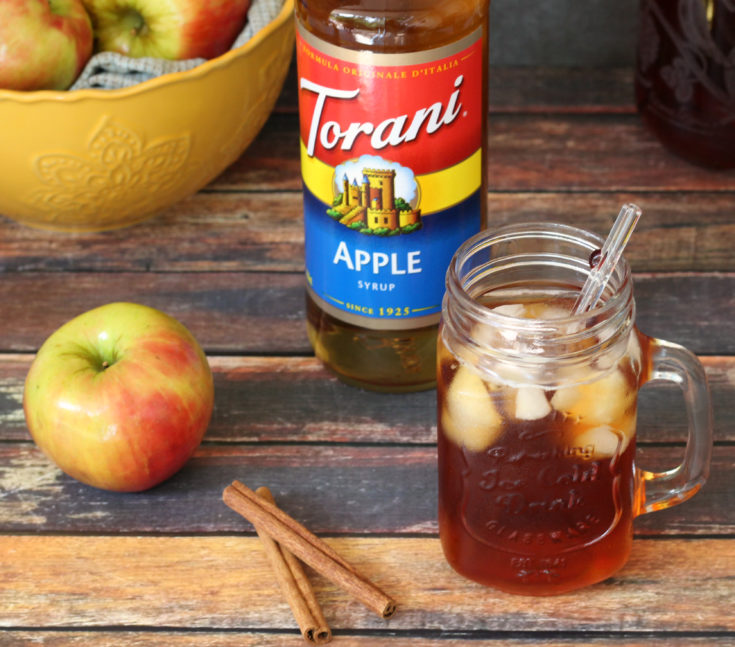 This easy spiced apple iced tea is great for fall and back to school!
Ingredients
6 cups water
4-6 individual sized tea bags, depending on how strong you like it
1 cinnamon stick
1 tsp whole cloves
ice
2-3 TBSP Torani apple syrup PER glass
Instructions
Boil water on stovetop or in microwave.
Add cloves and cinnamon stick to water.
Add in tea bags and let steep for 20 minutes.
Remove tea bags and stir.
Pour a glass of tea and add 2-3 TBSP of Torani Apple syrup and stir.
Add ice and enjoy!