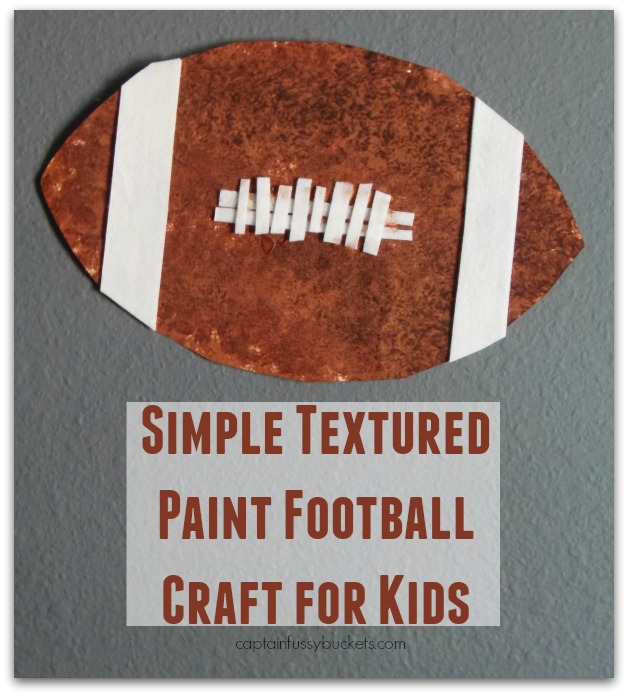 We are gearing up for the youth group Super Bowl party at our house on Sunday.  The boys want to decorate and have made a few posters for the big event already, but we needed some more football decor.  The Captain created this adorable textured paint football craft for kids and it turned out great!
This craft is good for any age and it is easily adaptable.  Switch out your craft supplies, let the older kids have more freedom, etc.  It's fun for everyone!
Materials Needed:
one piece of white paper

scissors

brown paint (we used washable kids' paint)

bubble wrap

rubber band

glue
Directions:
Cut a football shape out of a plain piece of white paper.  (Can freehand or use a template.)
Lay football cutout on a sheet of bubble wrap.  

Wrap more bubble wrap around the end of a glue bottle, then secure with a rubber band.  This will be your "brush."

Use the bubble wrap covered bottle to dab into paint and onto the football.  This creates the texture effect.

Once the football is covered in brown paint, let dry.

When paint is completely dry, cut felt pieces for the lines and stitching on the football and glue on.

Allow to dry overnight and hang for your Super Bowl party or wall art!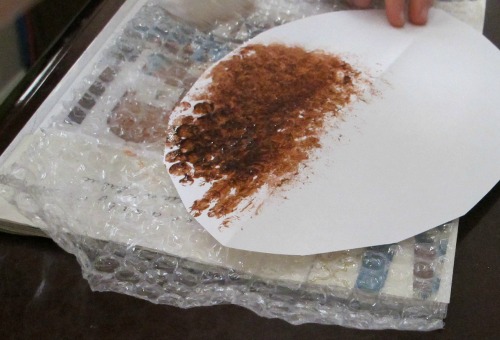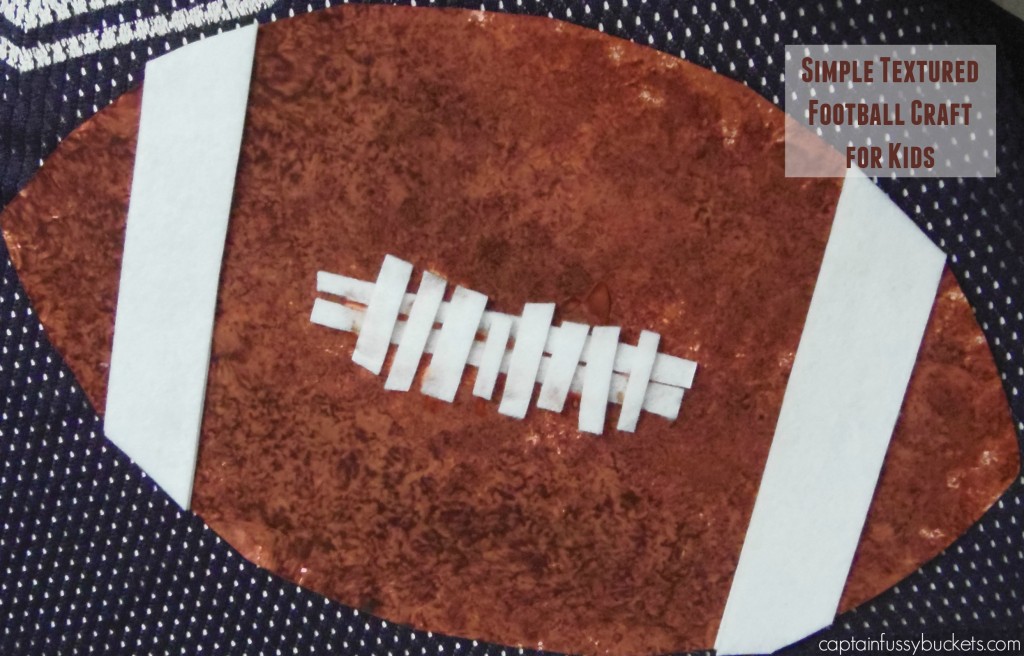 Check out us making this craft on Facebook live:
Don't miss the textured basketball craft, too!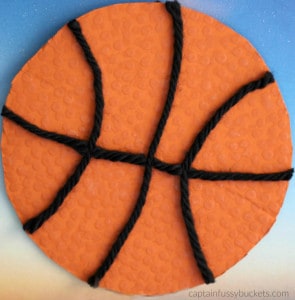 SaveSaveSaveSave
SaveSave