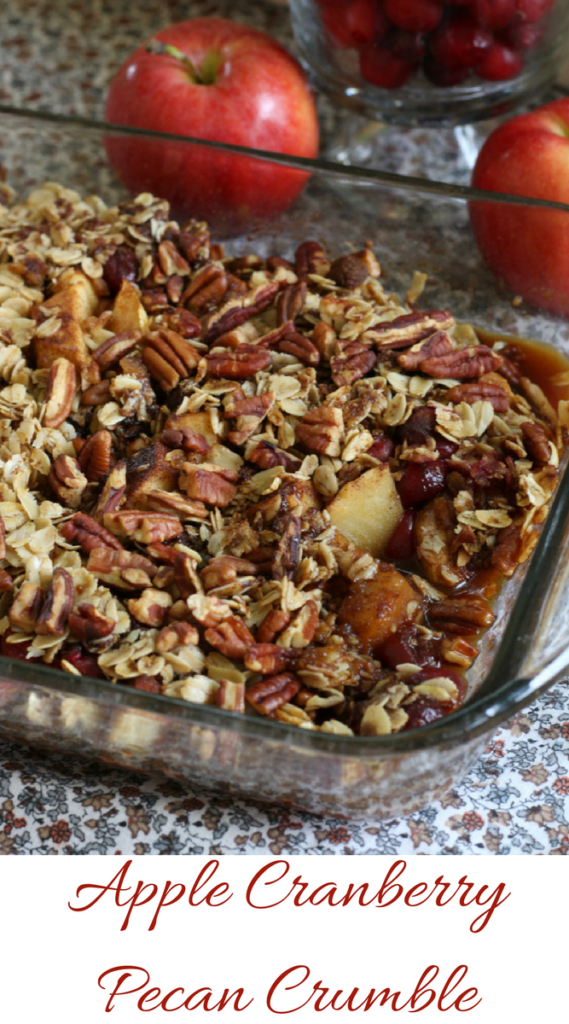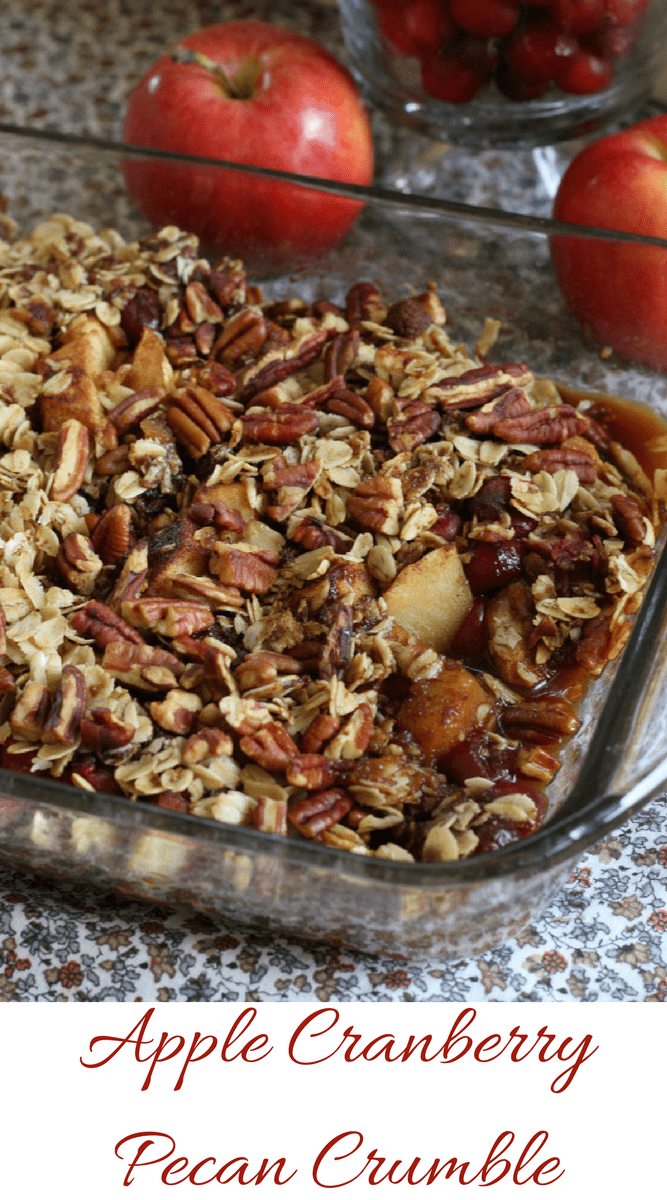 Autumn is here, it's the best time of the year!! You may be all about that pumpkin spice, (and that is okay, because I am, too,) but THE flavor of Fall is perfectly combined in this delicious Apple Cranberry Pecan Crumble.
I first posted about it a few years ago, alongside other cranberry recipes. It was recipe of my sister-in-law's and let me tell you, everyone is always excited to see this at Thanksgiving or Christmas! I adjusted the recipe a bit, to make it easy and require little pre-planning and shopping. We eat this all of the time! Here is a hint…..stock up on whole, fresh cranberries when you see them in the store in the upcoming weeks. I buy a big bag or two and it lasts all year long in the freezer.

This Apple Cranberry Pecan Crumble can be adjusted to your likings, dietary restrictions, allergies, etc. We have to make half without pecans because our oldest is allergic and the other two don't really like pecans. Pfft…whatever that's about. I have made a big dish for Hubs and I and a smaller one for the kids. There really is no right or wrong with this delicious fall dessert!
Apple Cranberry Pecan Crumble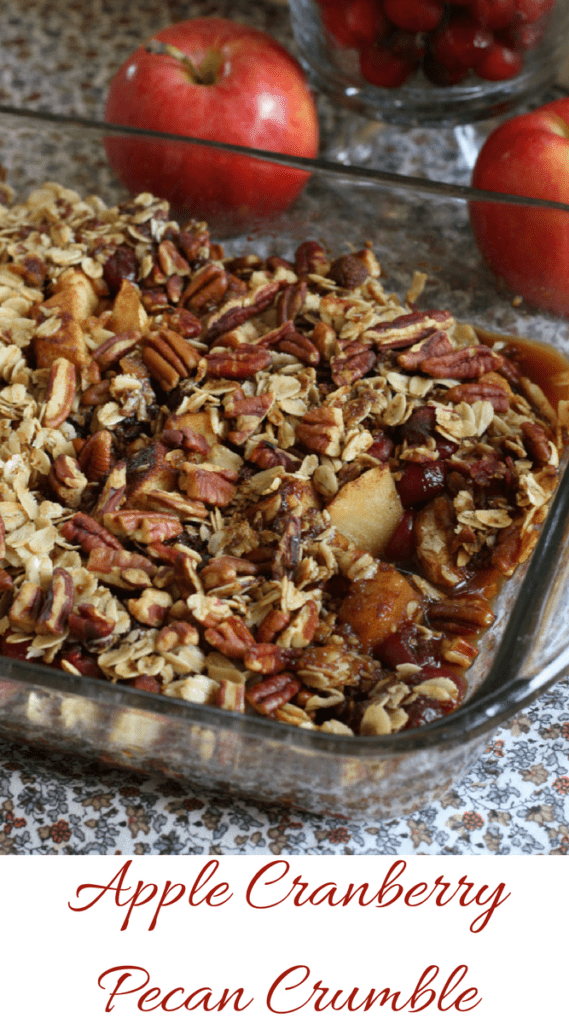 Say hello to Fall with this delicious Apple Cranberry Pecan Crumble recipe!
Ingredients
4 cups of peeled, chopped apples (about 3 Honeycrisp, Gala, Granny Smith...any kind will do!)
1 cup of cranberries, rinsed
1 cup of sugar, split - brown, white, any kind (I use coconut sugar and it's perfection!)
1 cup of oats
1 tsp cinnamon
1 stick melted butter OR 1/2 cup melted coconut oil
1 cup pecans (optional)
Instructions
Preheat oven to 350° F.
Spray a 9x13 casserole dish with cooking oil spray.
In a bowl, combine chopped apples, cranberries, and 1/2 cup of sugar and pour into casserole dish.
Combine other 1/2 cup of sugar, oats, pecans, and cinnamon in another bowl.
Sprinkle on top of apple and cranberry mixture.
Pour melted butter or coconut oil on top of the entire mixture.
Cook uncovered for about 30-40 minutes, until bubbly and apples are tender.
Let cool and serve alone or with ice cream!