Not only is June my birth month, did you know that it is also Iced Tea Month?  YES!  All month long, we celebrate my favorite drink! National Iced Tea Day is June 10th, but go ahead and sip on a tall glass of iced tea by the pool, in the car, or inside under the air conditioner!
I wanted to make a fruity, refreshing drink with Milo's Tea, so I created this delicious Raspberry Mint Tea and it really hit the spot! It was a big hit with family members, too!
Milo's Tea makes this recipe easy, because they really have taken care of the hard work. Milo's Tea is fresh brewed, features natural ingredients, and includes no preservatives or added acids. It is THE perfect sweet tea for summer. All I added in was some muddled raspberries and mint!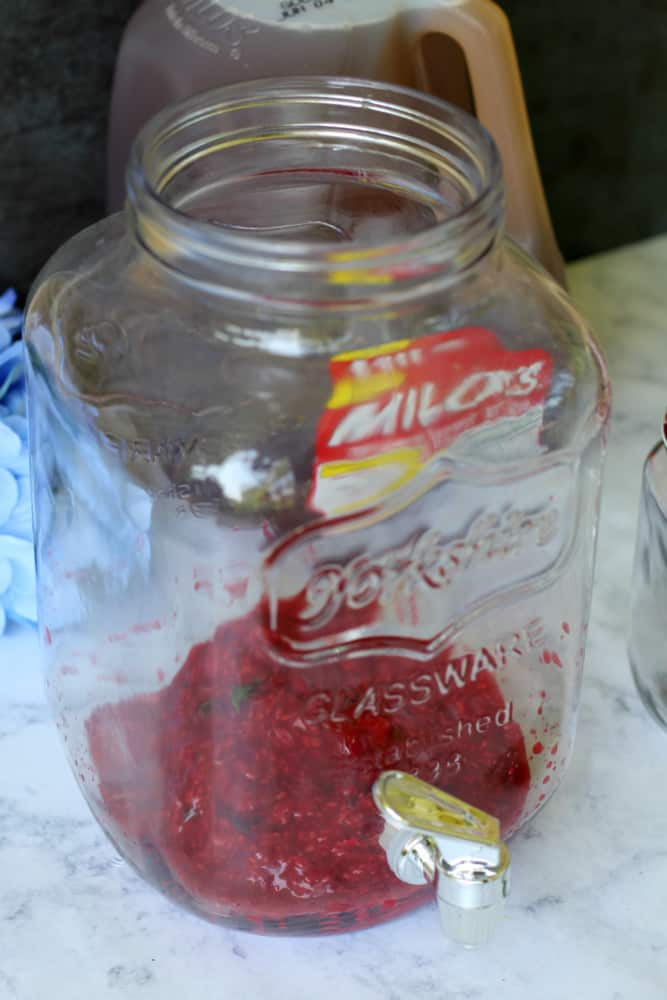 Pour your iced tea over the muddled raspberries and mint, and you are good to go. Milo's Tea is the perfect beverage for summer entertaining and get togethers. Milo's Tea is available sweetened with pure cane sugar, no calorie and unsweet options and all three would work well with this recipe. If you desire less sweetness, try combining half sweet Milo's Tea and half unsweet.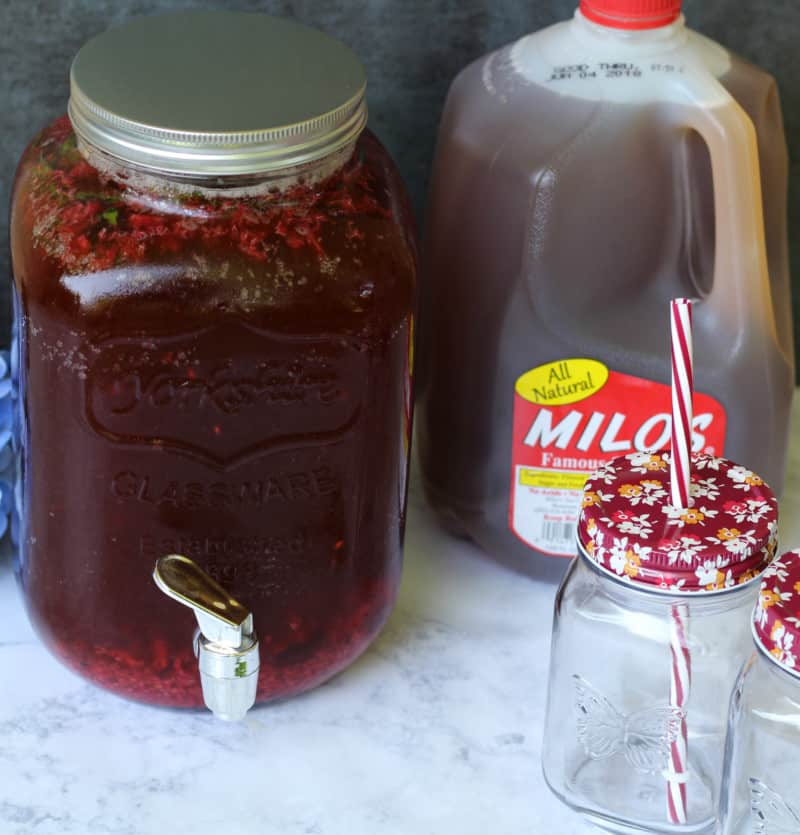 Milo's Tea Company is a third generation, family owned, certified woman owned business located in Alabama. It is a great story of tradition and family. Milo's began selling their tea in 1989 and now you can find Milo's beverages sold at retailers all across the United States. I found Milo's at my local Dollar General in the refrigerated juice section but they are available in lots of retailers. Find a store near you by using the store locator.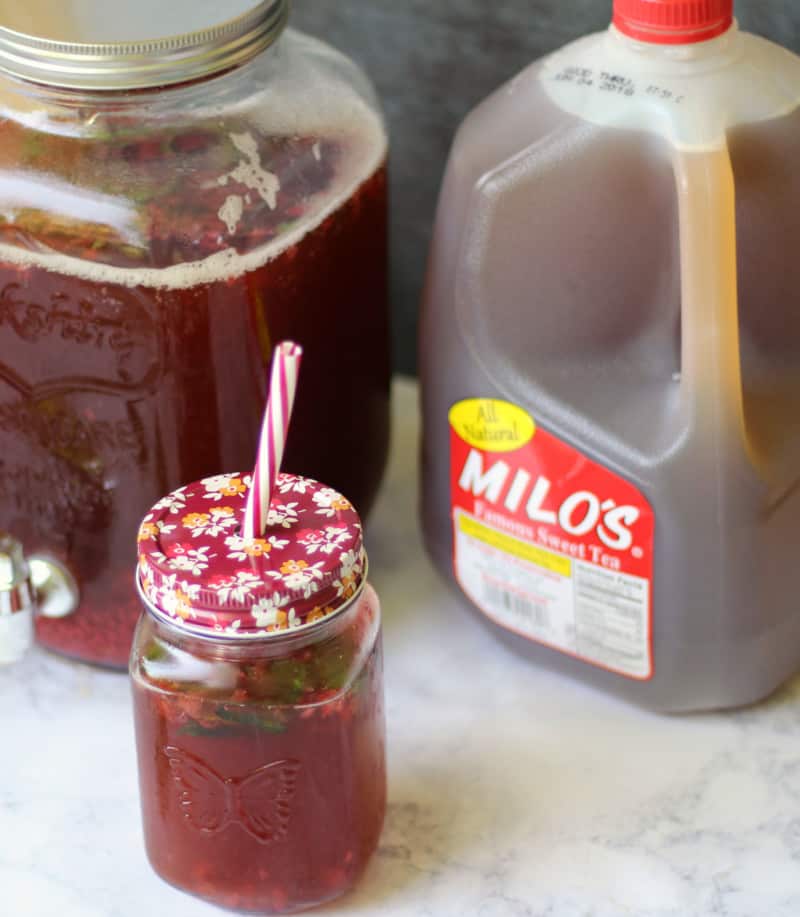 Do you have any big summer plans or will you be sipping Raspberry Mint Tea in your backyard this summer, while reading all the books and taking it easy?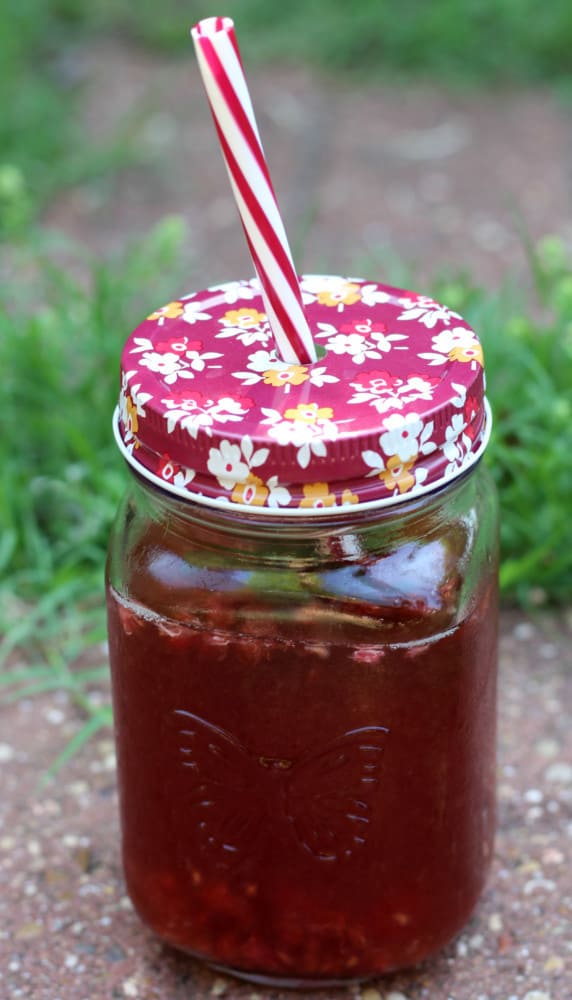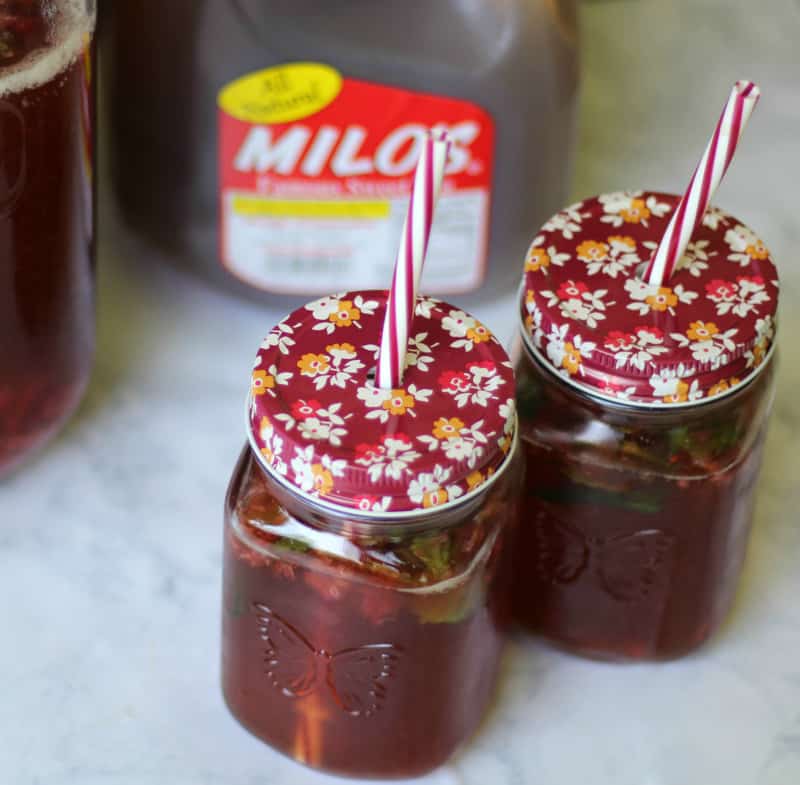 Raspberry Mint Tea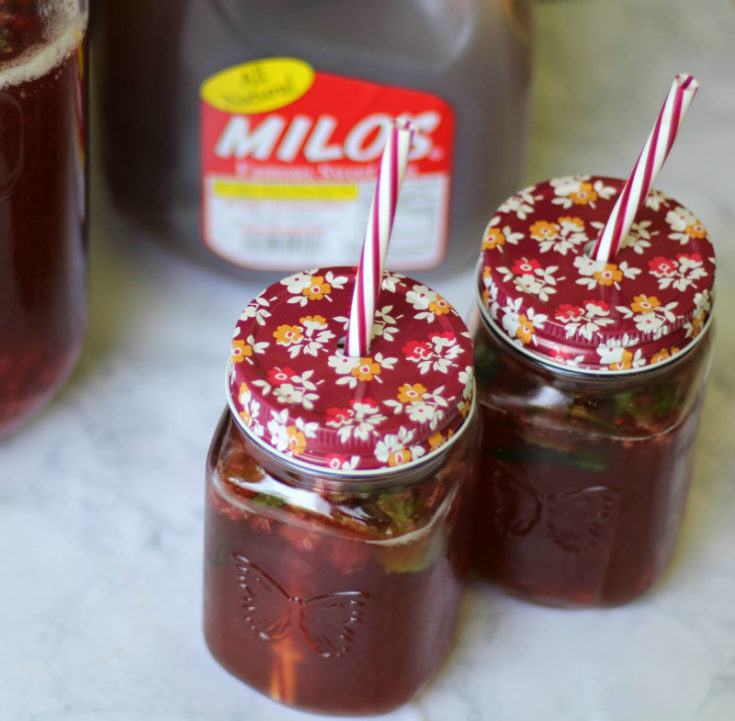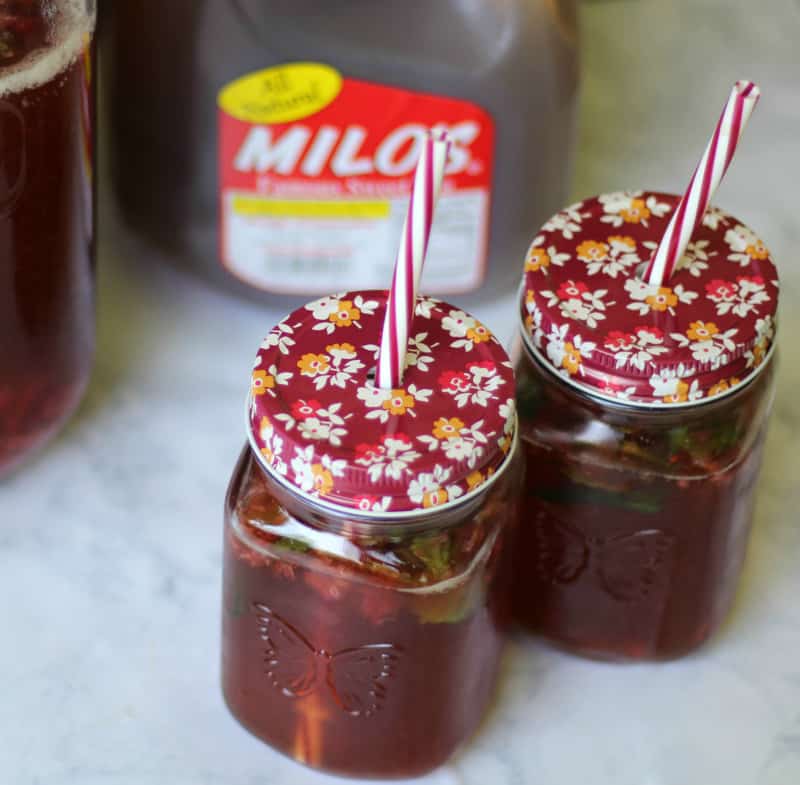 Jazz up your traditional tea with raspberry mint tea!
Ingredients
1 gallon Milo's Sweet Tea
1 1/2 cups raspberries
5-7 sprigs fresh mint
Instructions
Pull mint leaves off of stem, discard stems.
Place mint leaves and raspberries in a small bowl.
Mash the leaves and raspberries with a fork or spoon.
Pour muddled raspberries and mint into a pitcher or beverage dispenser.
Pour one gallon of Milo's sweet tea over the muddled raspberries and mint.
Serve in glasses and enjoy!
Notes
If desired, you can strain out the raspberries and mint after letting it set in the tea for a few hours!