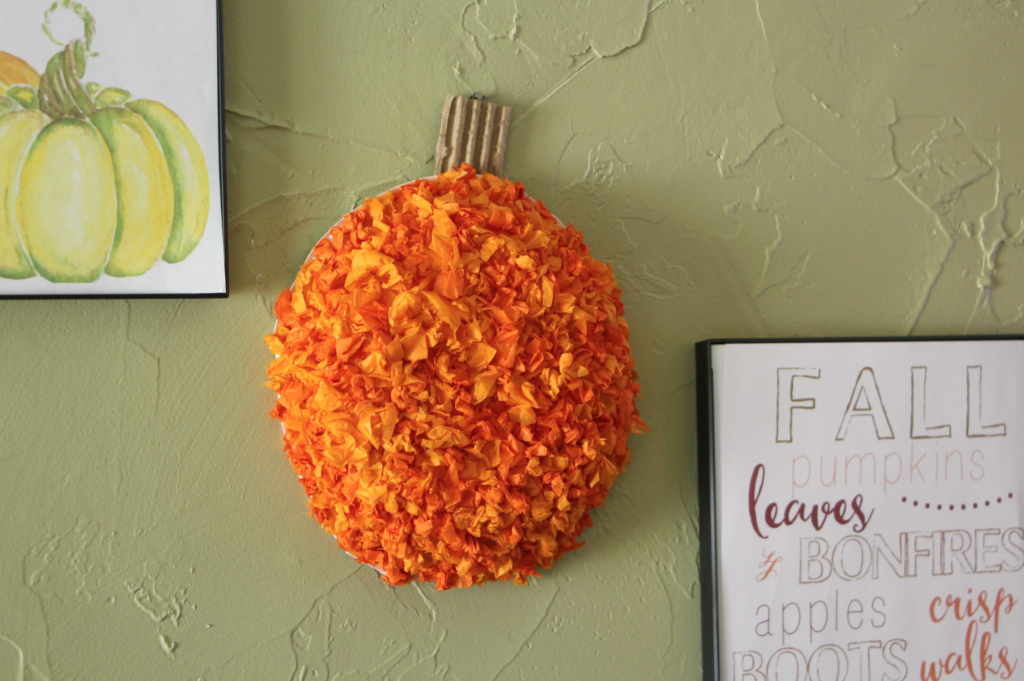 While we are still baking in the summer heat, Fall is not far away! The scent of pumpkin spice is already beginning to fill the air and it is the BEST TIME OF THE YEAR!!!
The four-year-old and I made this adorable pumpkin craft for fun, but it turned out pretty cute so we used it alongside two printables from fellow bloggers and made a cute Fall display for our entry way.
Get the Welcome Fall printable from Retro Housewife Goes Green and the Fall Favorites printable from My Suburban Kitchen.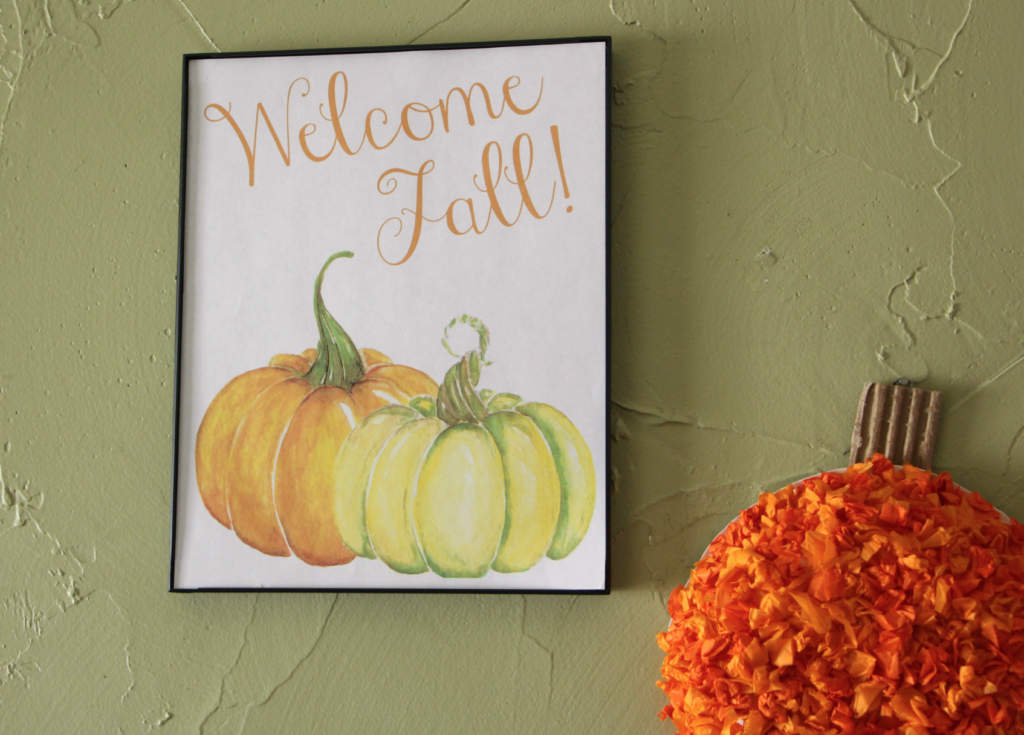 Aren't pumpkins the best thing ever? I love their color and everything about them!
Pumpkin Craft for Kids
Materials Needed:
orange tissue paper, cut in squares
scissors
paper bowl
piece of cardboard
glue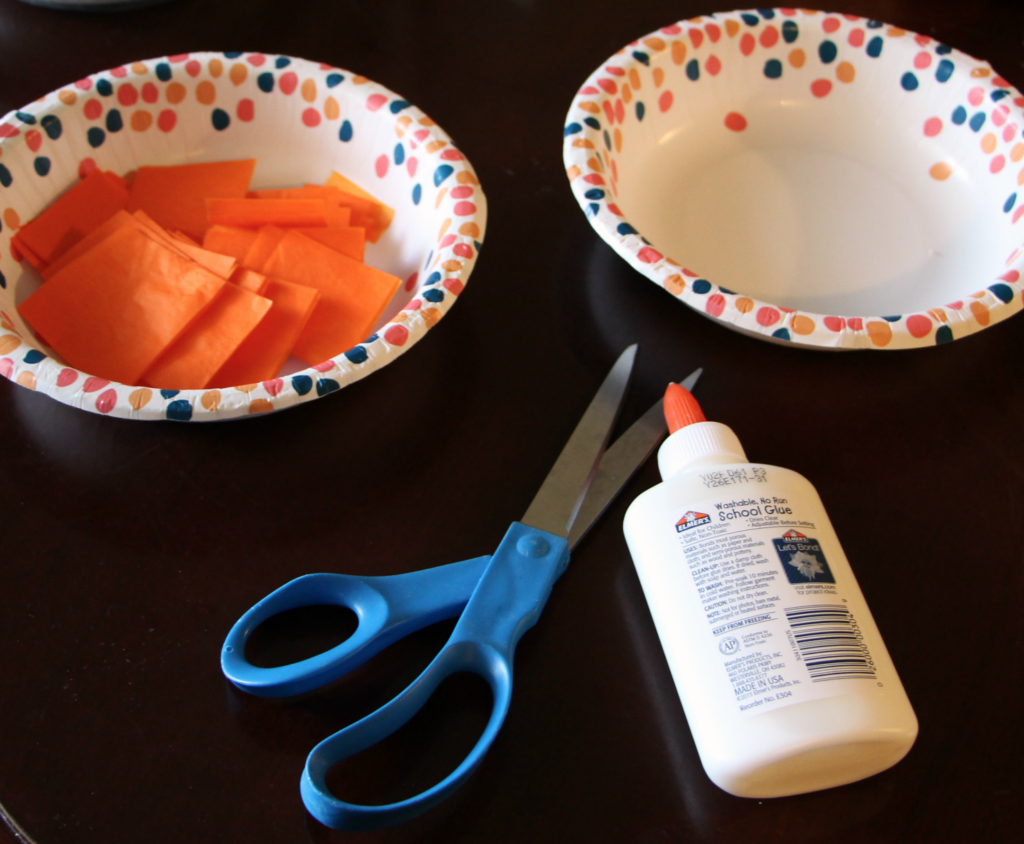 Directions:
Turn the paper bowl over. Working in sections, apply glue to a quarter sized area.
Scrunch up a square of tissue paper and press it onto the glue.
Repeat until entire bowl is covered with scrunched tissue paper squares!
Let dry
Cut a "stem" out of cardboard and glue it to the back of the bowl and let dry.
Display your pumpkin craft and celebrate FALL!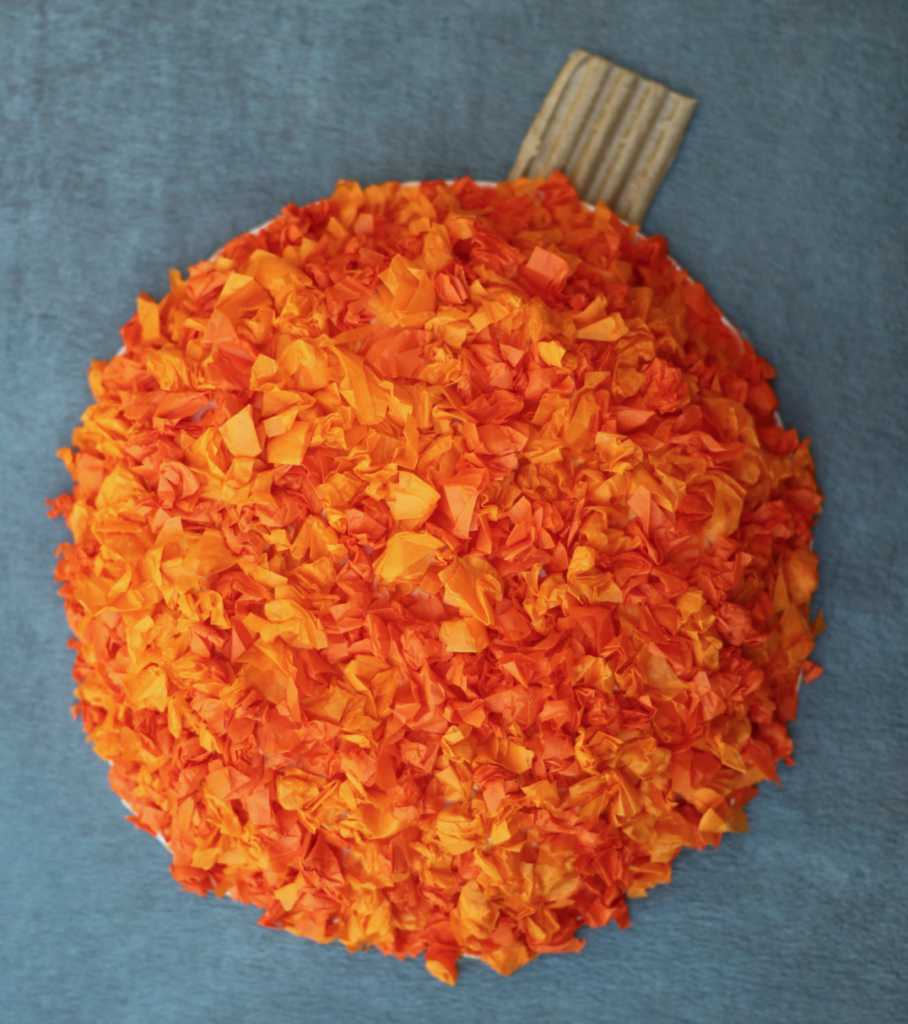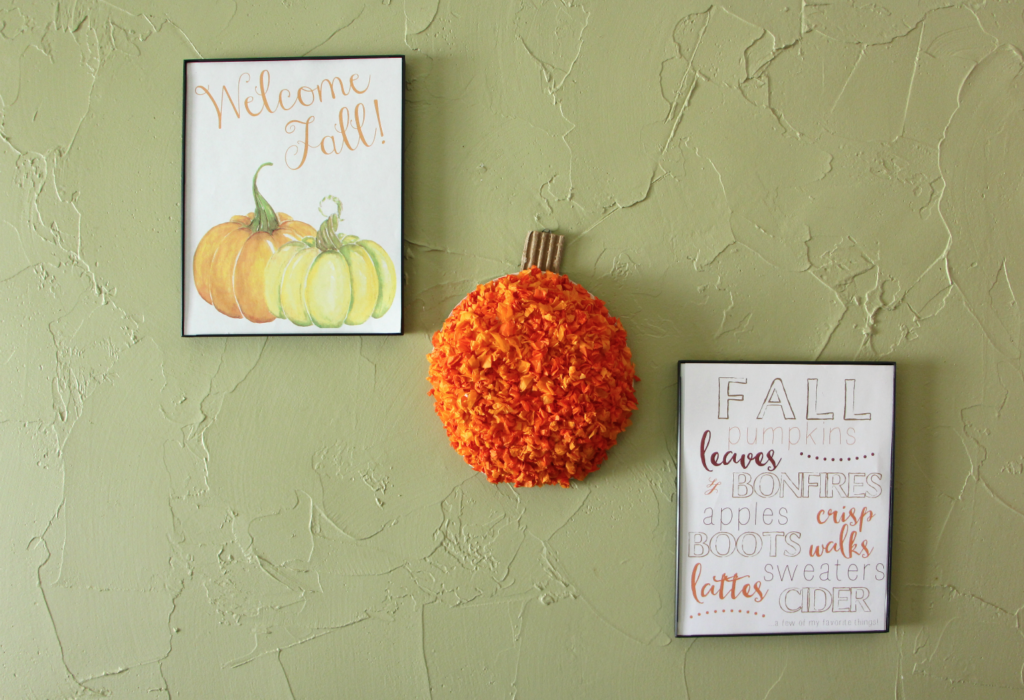 Don't miss this adorable apple craft for kids to celebrate fall, too!
Do you LOVE Fall? How do you celebrate the best season of the year?