Pulled Pork Smashed Potato Bites was sponsored by Curly's. All opinions are mine.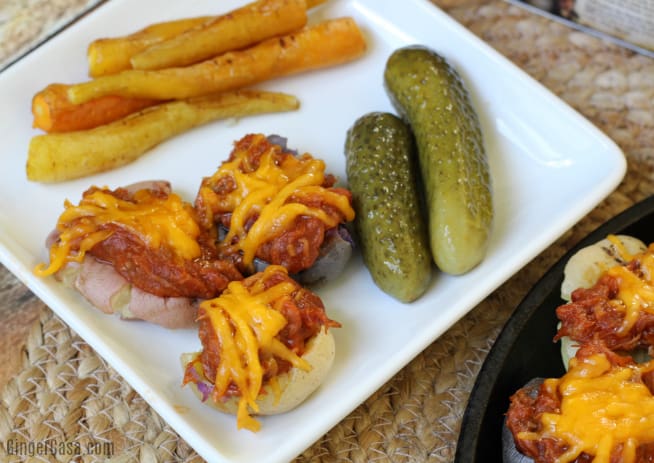 Sometimes half of the dinnertime battle is time. Unless I plan, which let's be honest, is very rare, I am scrambling at 4:30, trying to find the ingredients needed for a meal that I am throwing together at the last minute. I have a rolodex of easy recipes in my brain, and this one is a new favorite! The whole meal takes less than 30 minutes and really, it can be accomplished in about 15. I make it with Curly's BBQ Pulled Pork, which is a perfect way to celebrate Curly's 30th birthday! Curly's helps me make quick and easy recipes in 30 minutes or less for my family, so let's celebrate their birthday with something special! If you want to try serving delicious pulled pork for your family, you can find Curly's BBQ in the refrigerated meat case in your local grocery store.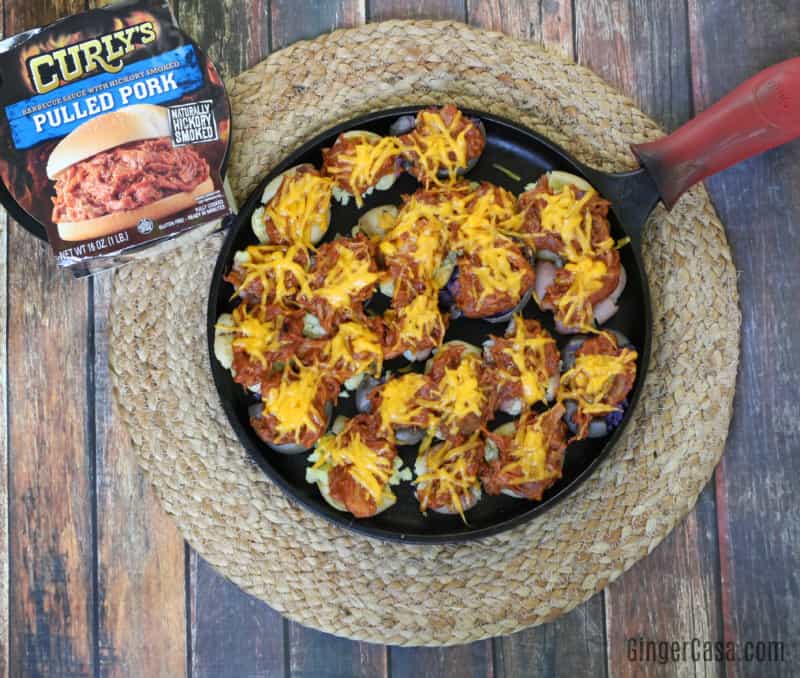 Since this is meant to be a quick meal, I like to serve it with pickles (that the kids always eat!) and roasted or steamed carrots. Pickles and barbecue always go well together!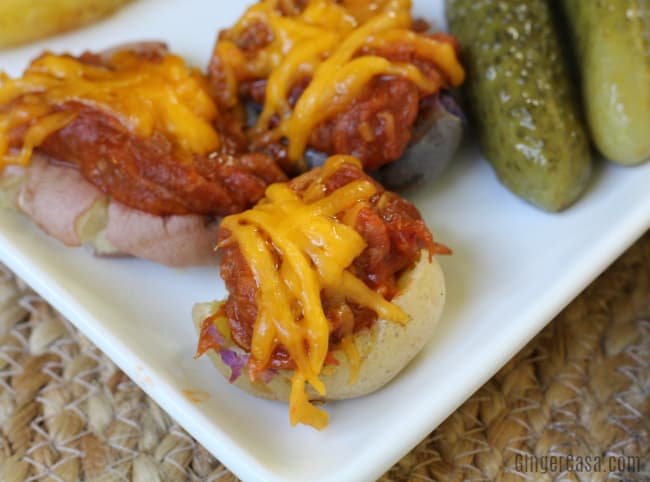 The hubby was really impressed with this meal and I felt pretty proud that it all took less than 30 minutes and really, very little prep went into it. Curly's pulled pork makes recipes like this seem very impressive and homemade. I love Curly's barbecue sauce and hickory smoked pulled pork. It is out of this world. Just be sure you don't eat it all before making these smashed potato bites!
Pulled Pork Smashed Potato Bites - Ready In 30 Minutes Or Less!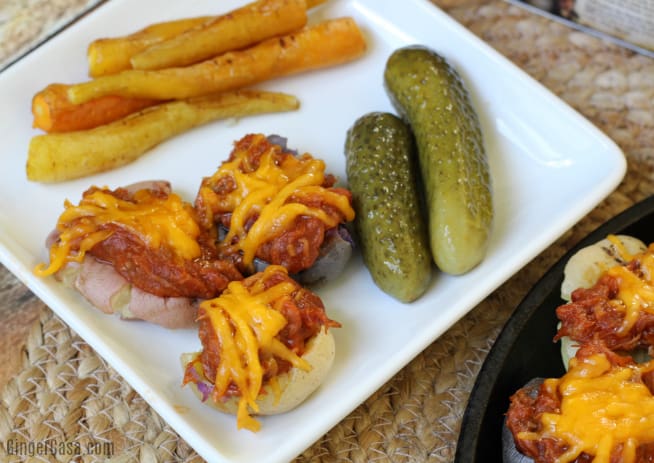 Ingredients
Curly's Pulled Pork – one package
one bag (about 24) petite rainbow potatoes (or any small variety of potato)
shredded cheddar cheese, 2 cups
Instructions
Wash potatoes with water and prick each potato one time with a fork.
Place potatoes in the microwave in one layer.
Cook potatoes for 5-6 minutes on high, or until each potato is tender when squeezed.
While potatoes are cooking, empty Curly's pulled pork into a small pot on the stovetop.
Cook over medium-high heat for 8-10 minutes, until thoroughly warm, stirring occasionally.
When potatoes are tender, place them on a flat skillet or oven safe dish.
With a fork, smash each potato.
Turn oven to 400 degrees.
Spoon about 1-2 TBSP of Curly's pulled pork onto each potato.
Top with shredded cheddar cheese.
Heat in oven until cheese is melted.
Serve with your favorite veggies and enjoy!
SaveSaveSaveSaveSaveSave
SaveSave
SaveSaveSaveSaveSaveSave
SaveSave
SaveSave
SaveSave
SaveSaveSaveSave
SaveSave
SaveSave