There is finally a chill in the air and while pumpkin spice everything is still divine, there's nothing quite like the pairing of chocolate and peppermint for the holiday season. I love to sip on a Peppermint Mocha from Starbucks, but for a cool treat, Chick Fil A has THE best Peppermint Chocolate Chip Milkshakes! If you find yourself craving one of these beauties on Sunday or when it's just too cold to go out, here's how to quickly and easily whip one up at home!
Copycat Chick Fil A Peppermint Chocolate Chip Milkshake
Ingredients:
2 cups vanilla ice cream, softened

½ cup milk

4 Winter Oreos (or regular,) broken into pieces

1 tablespoon chocolate chips

1 candy cane, crushed

whipped cream for topping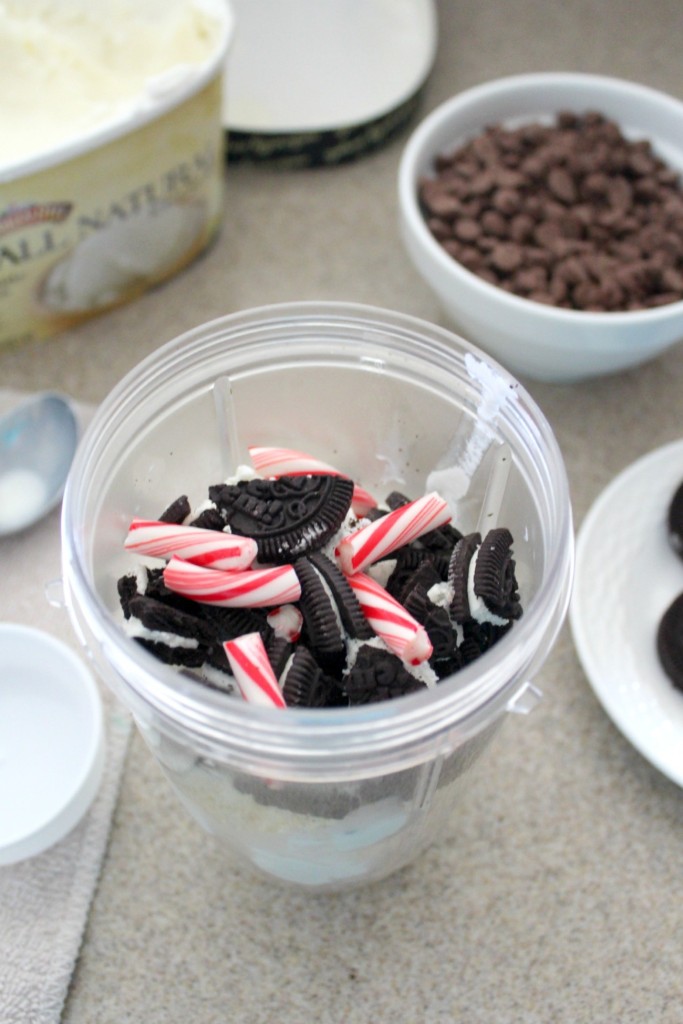 Directions:
Place ice cream, Oreos, chocolate chips, crushed candy cane and milk into blender and blend until smooth. Pour into a tall Mason jar or glass and top with whipped cream, if desired.

Optional add crushed candy cane for garnish

Enjoy!
Note: To easily crush the candy cane, break it up into smaller pieces and put it into a Ziploc bag. Placed a towel over the bag and used a jar to crush it into smaller pieces. You could also use a meat mallet or whatever you have on hand.