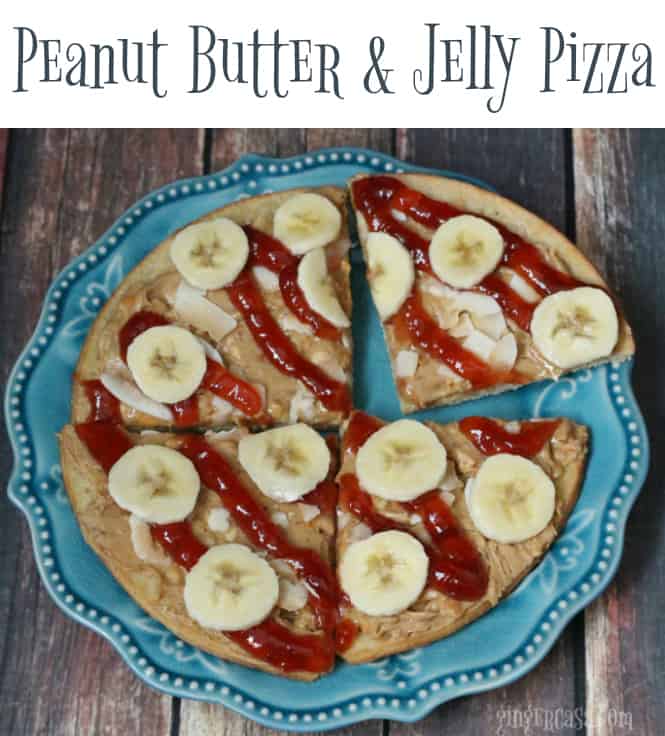 The kids are back in school and let me tell you, snack time is hard! I am always looking for fun, yummy, healthy snacks for the boys that they actually want to eat. I asked the boys what snack they would create if they could and the 6 year-old came up with peanut butter and jelly pizza! It is very easy to make and yummy for kids and adults. It would make a great breakfast before school, too, because it is loaded with protein!
The crust for the pizza can be just about anything, but I chose a personal pizza sized, pre-cooked pizza crust. That way, the kids can create the kind of pizza that they want, with their own favorite toppings.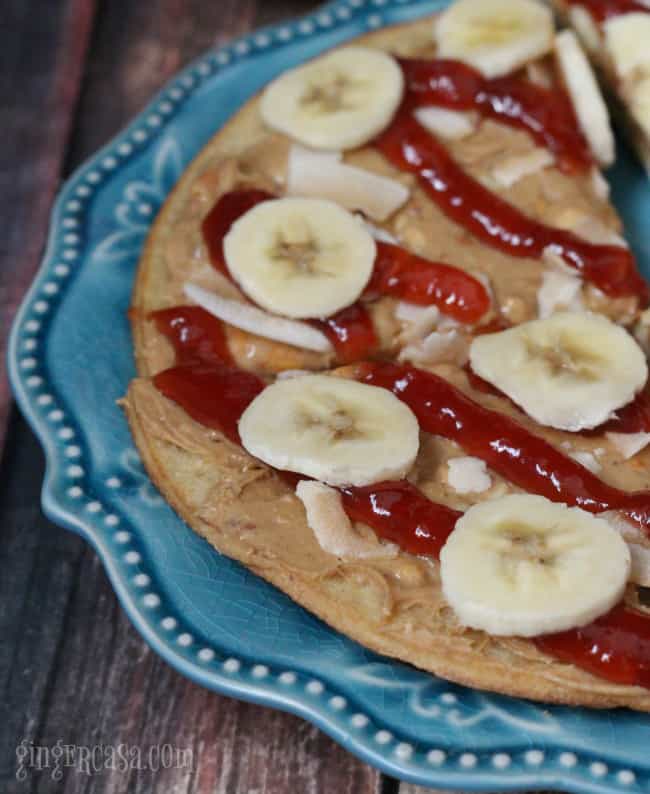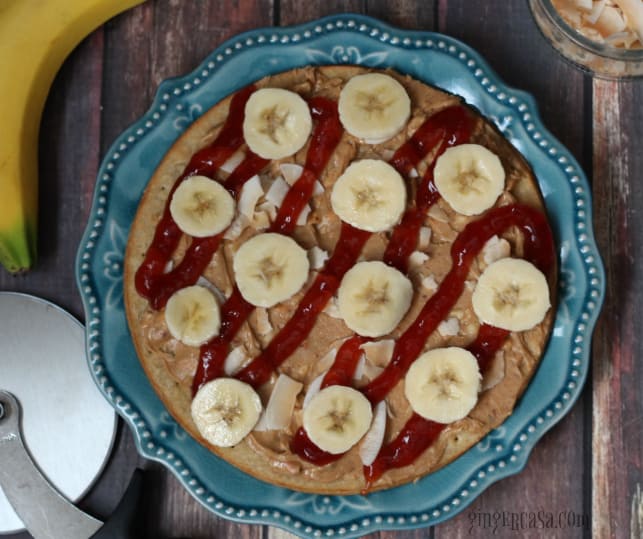 Peanut Butter And Jelly Pizza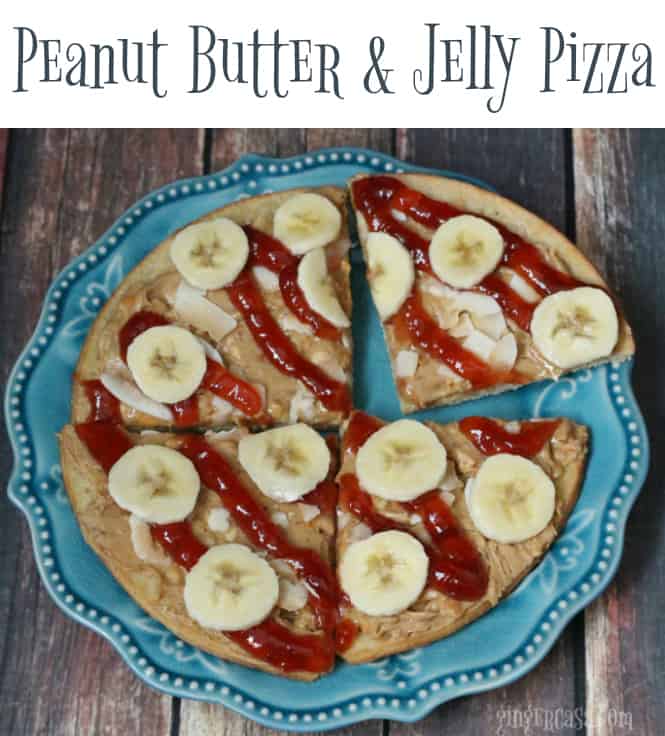 This peanut butter and jelly pizza makes for a yummy snack or lunch!
Ingredients
one 7" personal pizza crust
1/3 cup of peanut butter
1/4 cup of strawberry or grape jam
1 TBSP toasted coconut flakes
half of one banana, sliced
Instructions
Prepare your personal pizza crust. (I warmed mine in the oven for 2-3 minutes)
Spead Jif Extra Crunchy Peanut Butter over the cooled crust.
Sprinkle toasted coconut flakes over the peanut butter.
Spoon Smucker's Seedless Strawberry Jam into a sandwich bag and cut off one corner.
Drizzle strawberry jam over the pizza.
Place sliced bananas over the top of the pizza.
Cut pizza with a pizza cutter.
Serve with a glass of water or milk and enjoy!