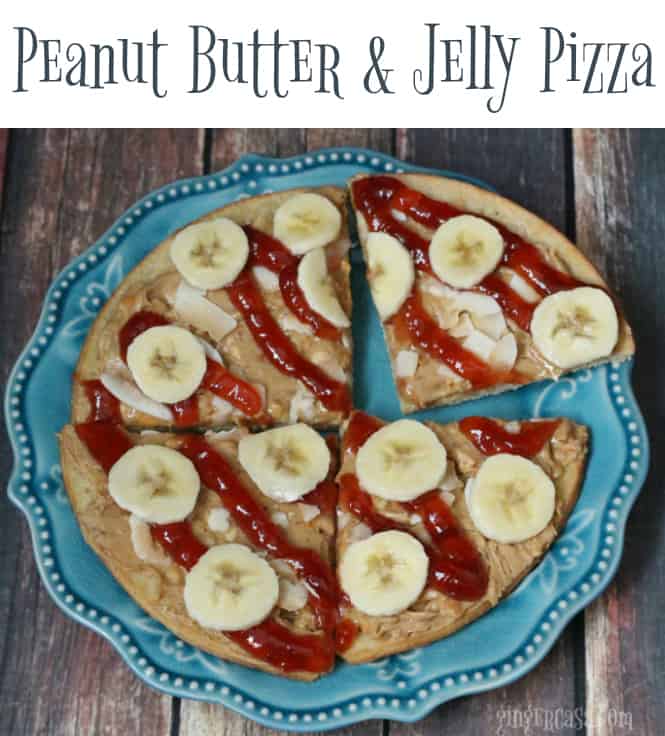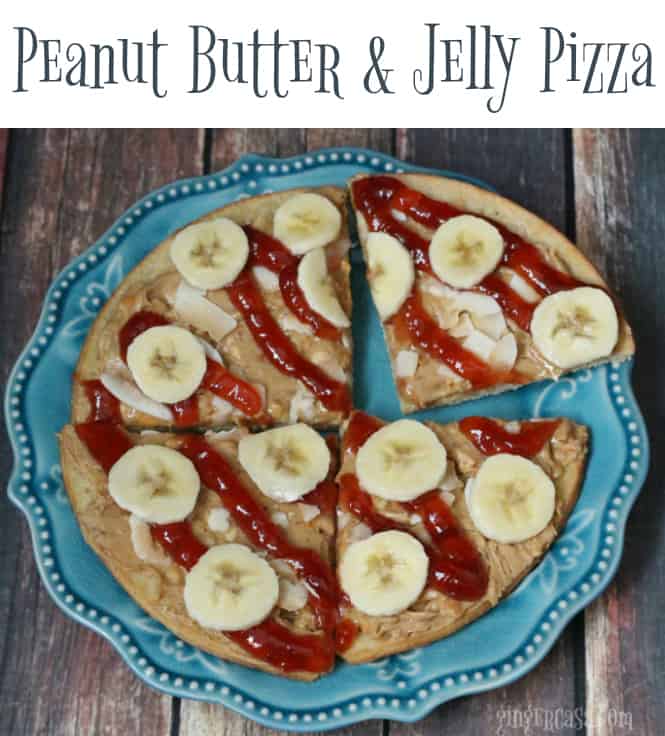 The kids are back in school and let me tell you, snack time is hard!  I am always looking for fun, yummy, healthy snacks for the boys that they actually want to eat.  I asked the boys what snack they would create if they could and the 6 year-old came up with peanut butter and jelly pizza!  It is very easy to make and yummy for kids and adults.  It would make a great breakfast before school, too, because it is loaded with protein!
The crust for the pizza can be just about anything, but I chose a personal pizza sized, pre-cooked pizza crust.  That way, the kids can create the kind of pizza that they want, with their own favorite toppings.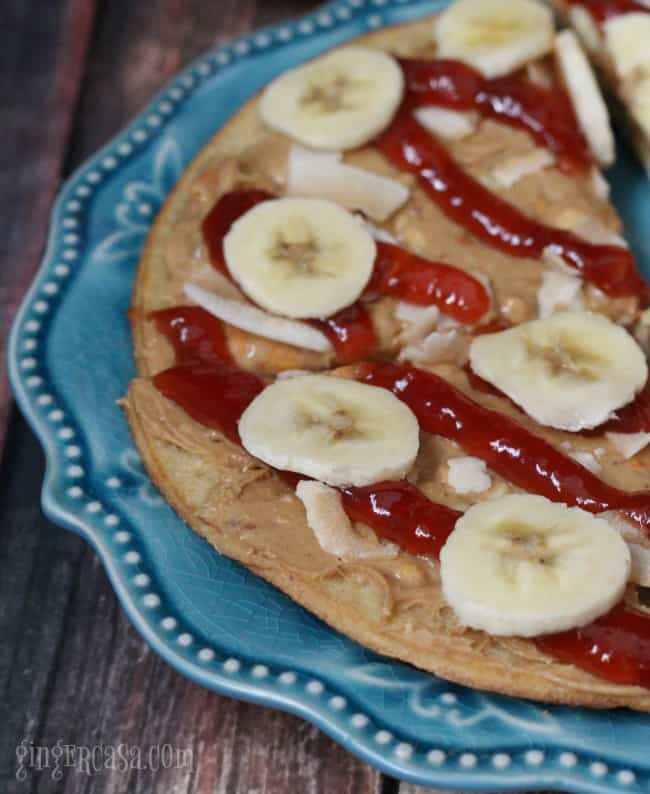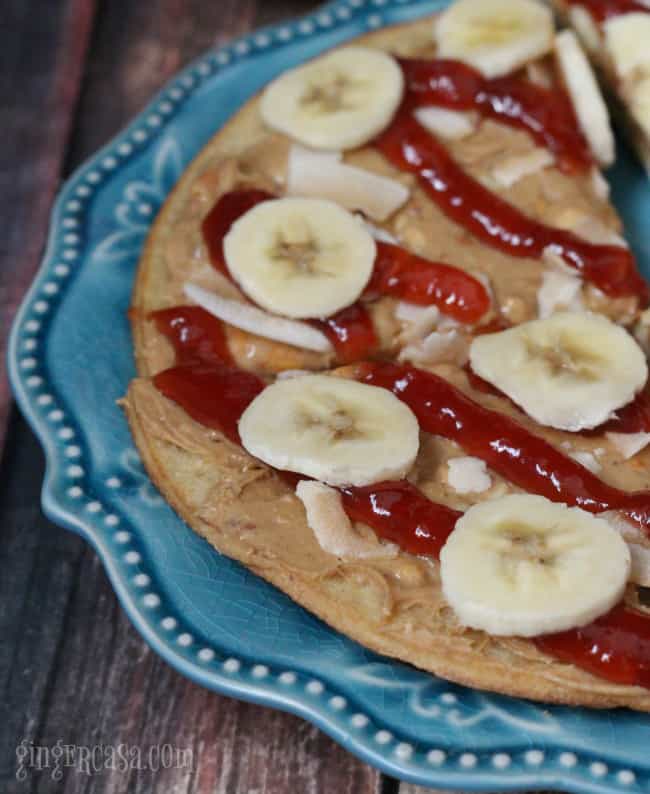 Ingredients:
one 7″ personal pizza crust

1/3 cup of Jif Extra Crunchy Peanut Butter

1/4 cup of Smucker's Seedless Strawberry Jam

1 TBSP toasted coconut flakes

half of one banana, sliced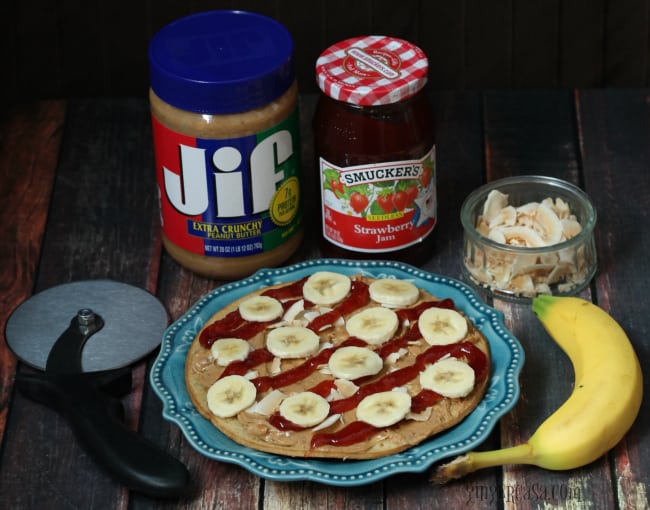 Directions:
Prepare your personal pizza crust.  (I warmed mine in the oven for 2-3 minutes)

Spead Jif Extra Crunchy Peanut Butter over the cooled crust.

Sprinkle toasted coconut flakes over the peanut butter.

Spoon Smucker's Seedless Strawberry Jam into a sandwich bag and cut off one corner.

Drizzle strawberry jam over the pizza.

Place sliced bananas over the top of the pizza.

Cut pizza with a pizza cutter.

Serve with a glass of water or milk and enjoy!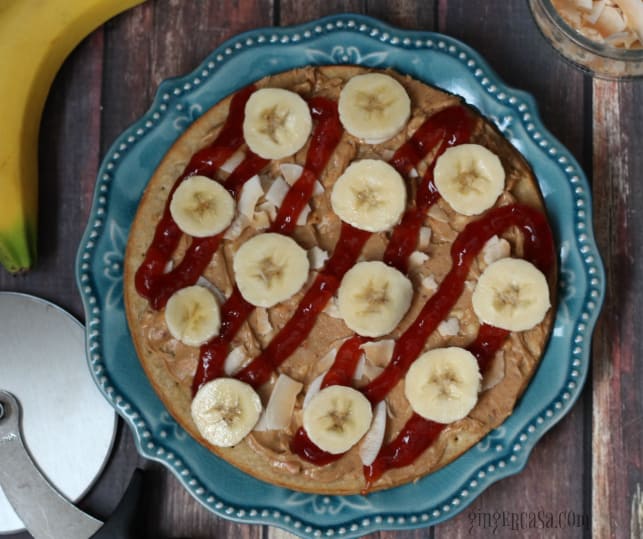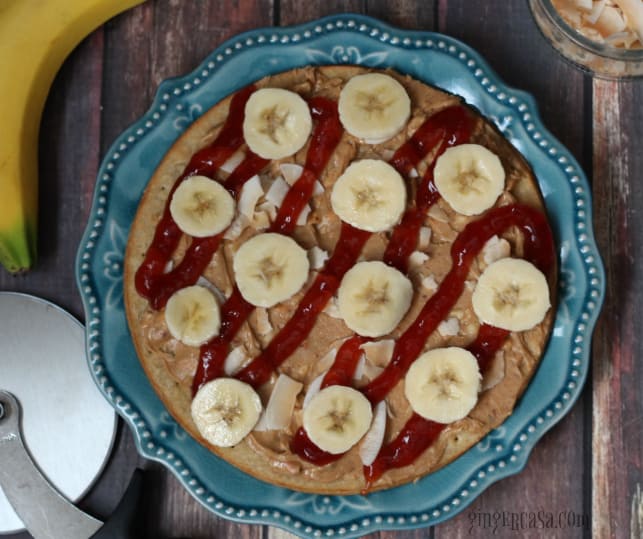 The following two tabs change content below.
Gena and her husband live in the Dallas/ Ft. Worth, Texas area with their three sons. She is a former kindergarten teacher turned stay-at-home mom, blogger, and social media enthusiast. They love being outside, playing sports, raising chickens, cooking, crafting, and more!