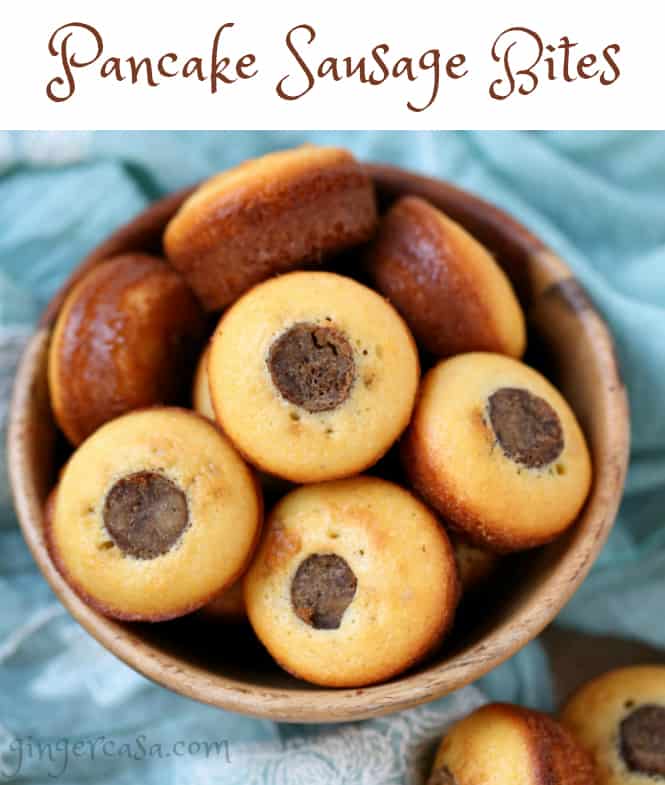 Mornings are the hardest, aren't they? Well, I can always manage to get myself up, make coffee, and make what *I* want for breakfast, but preparing a breakfast that is fast, easy, and that everyone will eat? Forget it! I now see why cereal is so popular. Kids and adults can pick the cereal they want, make a bowl for themselves, eat it, and be ready for the day. This is great in theory, but my guys seem to need a little more protein than cereal provides, to get them through until lunch time. That's why this recipe fo Pancake Sausage Bites is perfect!
These little bites of goodness are easy to prepare ahead of time, store in the fridge, warm just what the kids will eat in the morning, and even eat on the way to school. Eat them with a little maple syrup or a glass or milk…or nothing at all!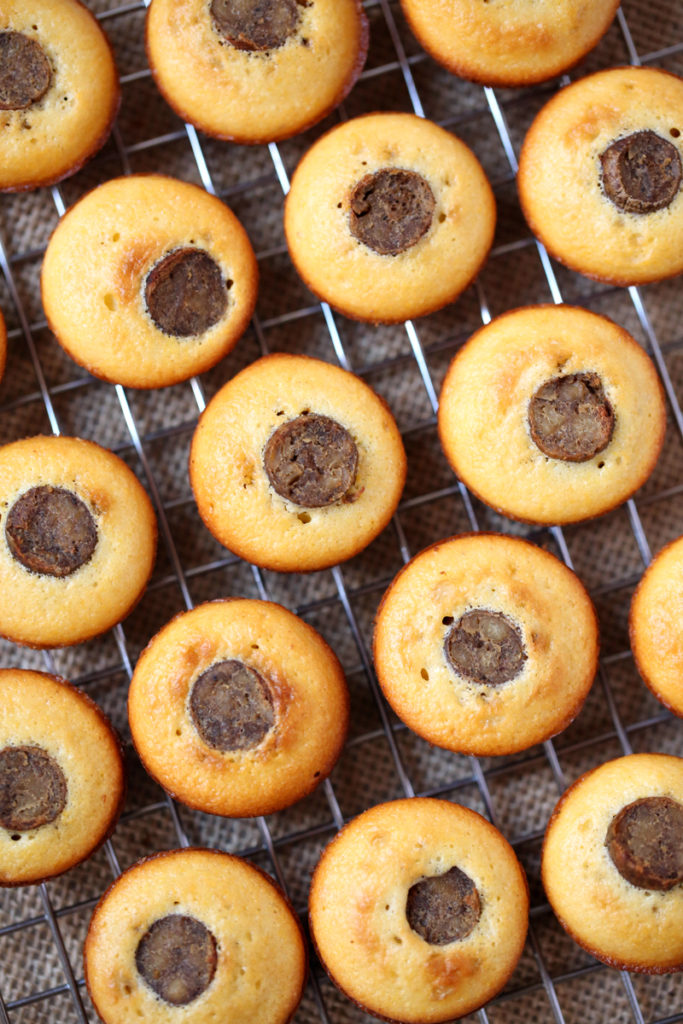 Pancake Sausage Bites Recipe
Ingredients
1 1/2 cups flour

3 tsp sugar

2 tsp baking powder

1/4 tsp salt

1 egg

1 1/2 cup milk

2 tbsp melted butter

1/2 cup cornmeal (optional)

5-10 sausage links, depending on size (any kind will do…even meat free sausages!)

Nonstick cooking spray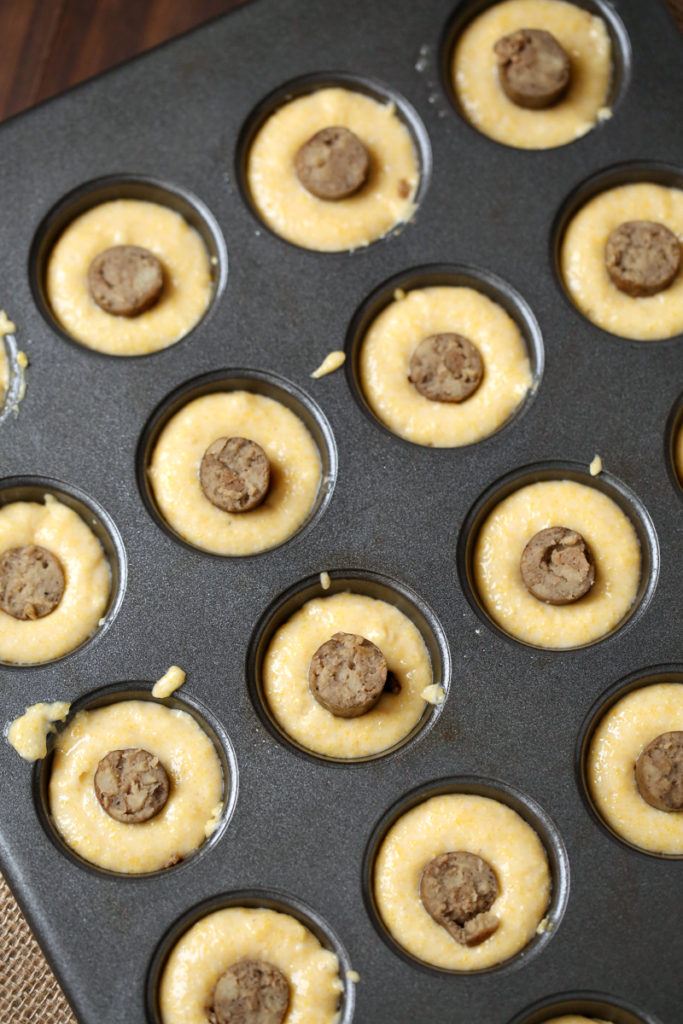 Directions
Mix together flour, baking powder, salt, cornmeal, and sugar.

Add milk, butter, egg, and mix thoroughly.

To prepare your sausage links, cook them for 5 minutes at 375 degrees (just enough to make them soft enough to cut.) If using uncooked links, cook until mostly done.

Spray your mini muffin tin and then drop in your mixture by half tablespoons.

Cut each sausage link in thirds, then sand one up in the middle of each muffin cup.

Bake at 350° for 15-18 minutes, or until your pancakes are a golden brown.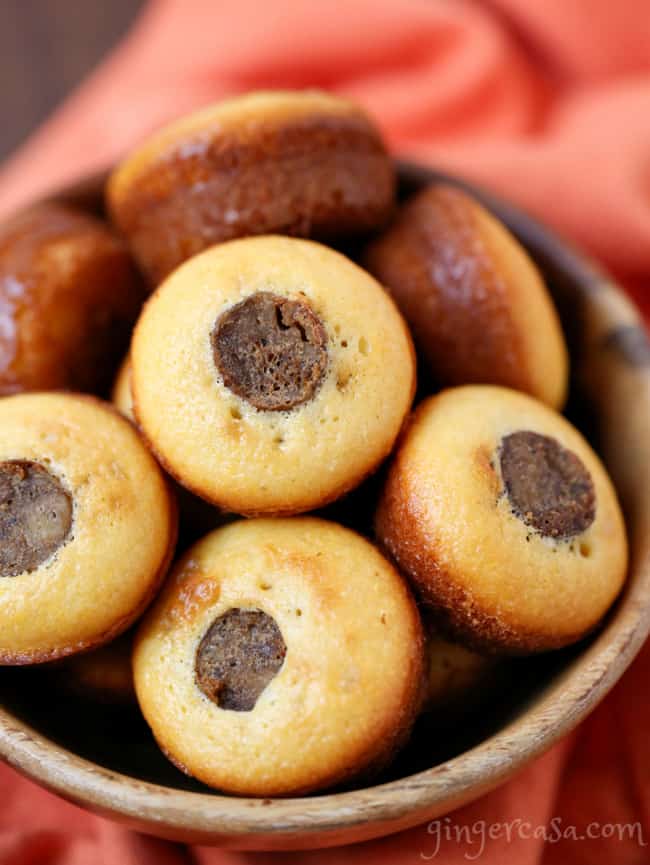 Make multiple batches of this recipe for the week, and cook them up quickly in a mega 48 cup mini muffin tin. Add in fruit or mini chocolate chips to make them even more special. Eat up and have a great day!