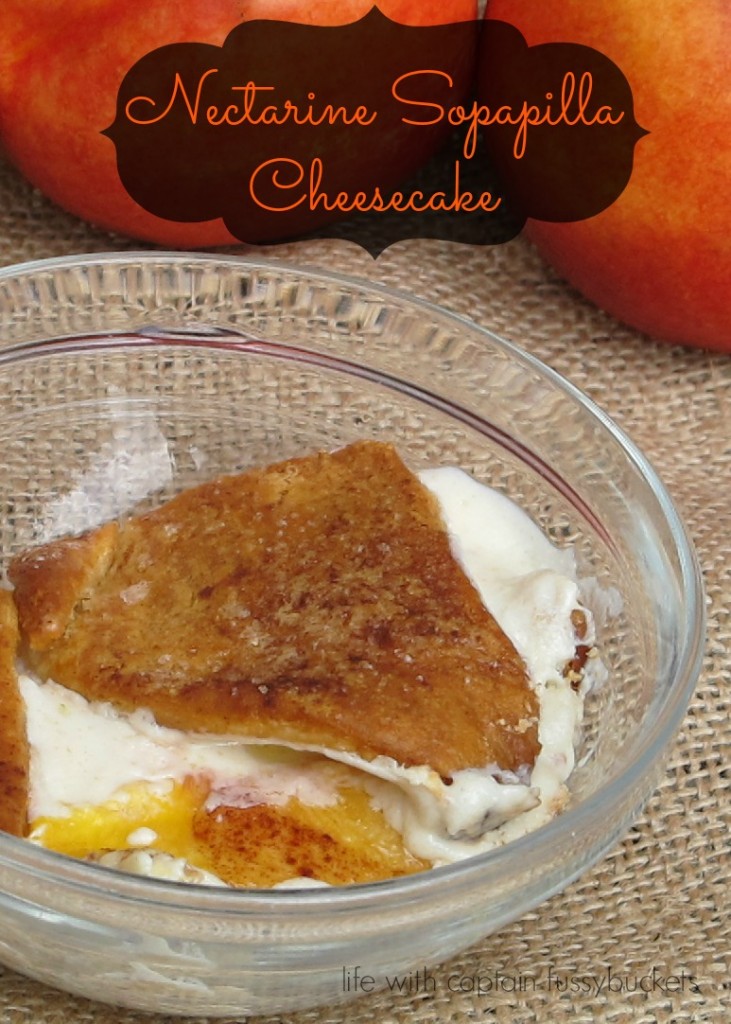 Nectarines and peaches are this family's favorite Summer fruits. We are lucky to get the most delicious peaches and nectarines at the local supermarket. I always buy many at a time because I know they will be eaten. The boys love eating them plain. Even Baby Brother can quickly devour a nectarine! I wanted to make a dessert with our nectarines, but not anything typical. Hubbby and I love Sopapilla Cheesecake, so I had a great idea to add fruit to it. We have added peaches and nectarines to this dessert, and both are excellent!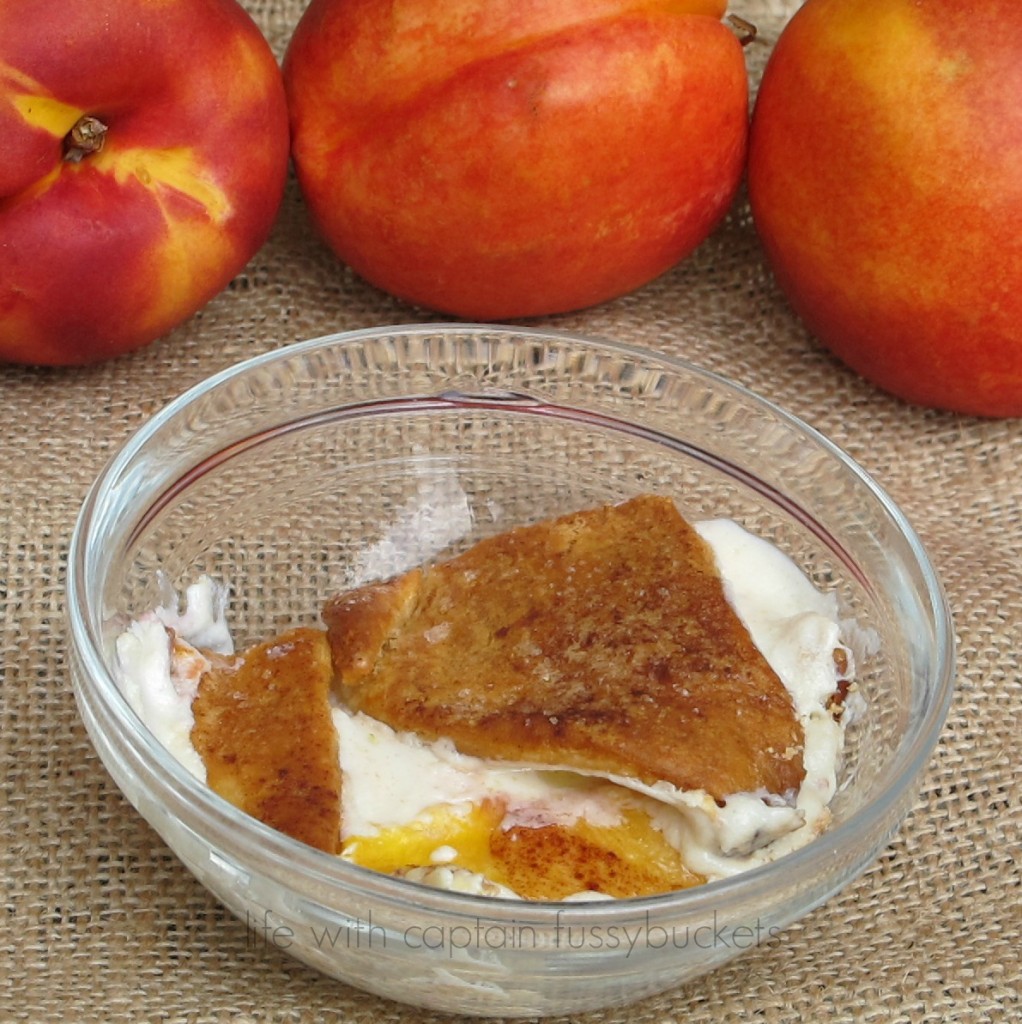 Nectarine Sopapilla Cheesecake Recipe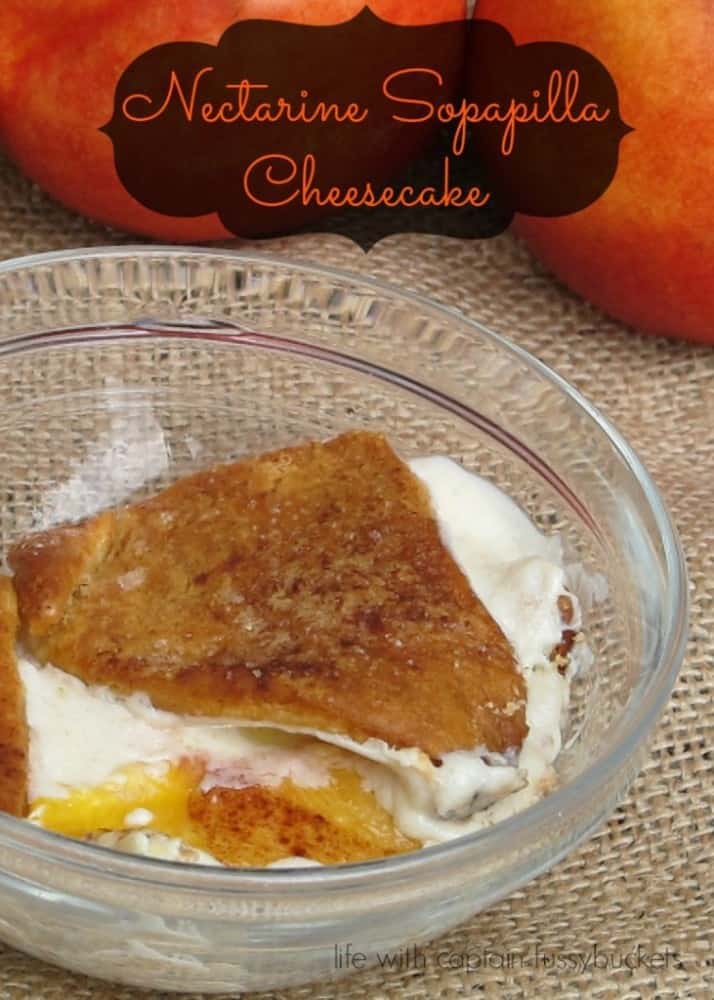 This nectarine sopapilla cheesecake is out of this world delicious!
Ingredients
one large nectarine
one can of crescent rolls
1 1/2 – 8 oz packages of softened cream cheese
3/4 + 1/4 cups of your favorite kind of sugar. (I have used coconut and organic granulated sugar, both work well.)
1 tsp vanilla
1/4 cup of melted butter
1 tsp cinnamon
Instructions
Preheat oven to 350° F
Melt butter in a 8 x 8 glass dish in the oven.
Beat 3/4 cup of sugar with cream cheese and vanilla until smooth and creamy.
When butter is melted, pour it into a small bowl and set aside.
Roll out four triangles of your crescent roll dough into the bottom of a glass pan.
Pour the cream cheese mixture on top of the dough.
Slice and peel nectarine and place slices over cream cheese mixure:nectarine sopapilla cheesecake (or use peaches!)follow
Place the remaining four crescent roll triangles on top of the nectarine slices.
Drizzle the melted butter on top.
Sprinkle the cinnamon and remaining sugar on top of the dessert.
Place in the oven and cook for 30 to 40 minutes until dough is browned.