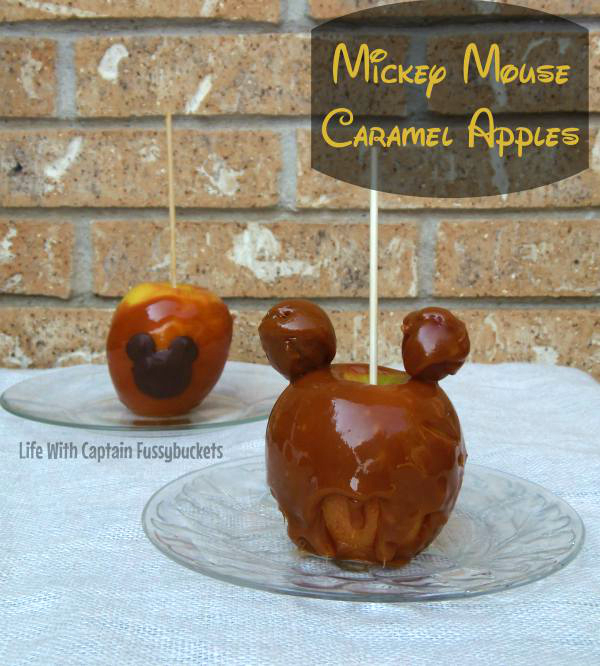 October is my absolute favorite month of the year.  I am not in love with Halloween, but Fall!  The smells, colors, and flavors of Fall are my amazing and so are the cooler temperatures.  I had only made caramel apples once, but I wanted to try and make some Mickey Mouse caramel apples and while the craftier folks could really put mine to shame, I think they turned out pretty cute and the boys loved them, too.  And of course, they were delicious!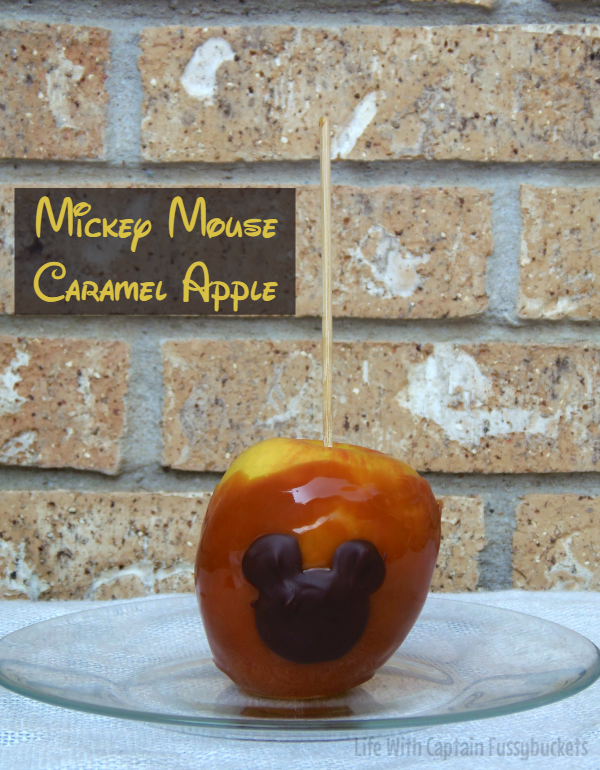 Ingredients and materials needed for basic caramel apples:
four apples
one package of Kraft caramel bits
2 TBSP water
wooden sticks or bamboo skewers
wax paper
for chocolate Mickey Mouse design:
for Mickey Mouse head caramel apple:
two large grapes per apple
Directions:
Wash and dry each apple.
Insert stick or skewer into the top of each apple.
Melt caramel bits and 2 TBSP water in a pan over medium heat, stirring constantly.
When caramel bits have all melted, turn off heat and carefully dip your apples, spinning to cover the entire apple with caramel.  You can also spoon caramel on top to fully cover the apple.
Scrape excess caramel off of the bottom of the apples and place on wax paper.
Refrigerate for 1-2 hours, or until the caramel has hardened.
**If making Mickey Mouse heads, reheat the caramels if needed and dip 2 large grapes per caramel apple.  Break off a small part of the stick or skewer and carefully stick into the dipped apples, or separately in styrofoam in the refrigerator to harden.
When hardened, carefully attach the caramel grapes as "ears" on top of the apple.
Let apples warm up to room temperature for about 15-30 minutes before serving.
For chocolate Mickey Mouse:
Melt chocolate melting wafers according to package directions.
Remove cold caramel apples from refrigerator and carefully spoon chocolate on the front of the caramel apple in the shape of Mickey Mouse.  One big circle swirled around, then two small swirled circles for the ears.