Jalapeño Dippers with Salsa Cream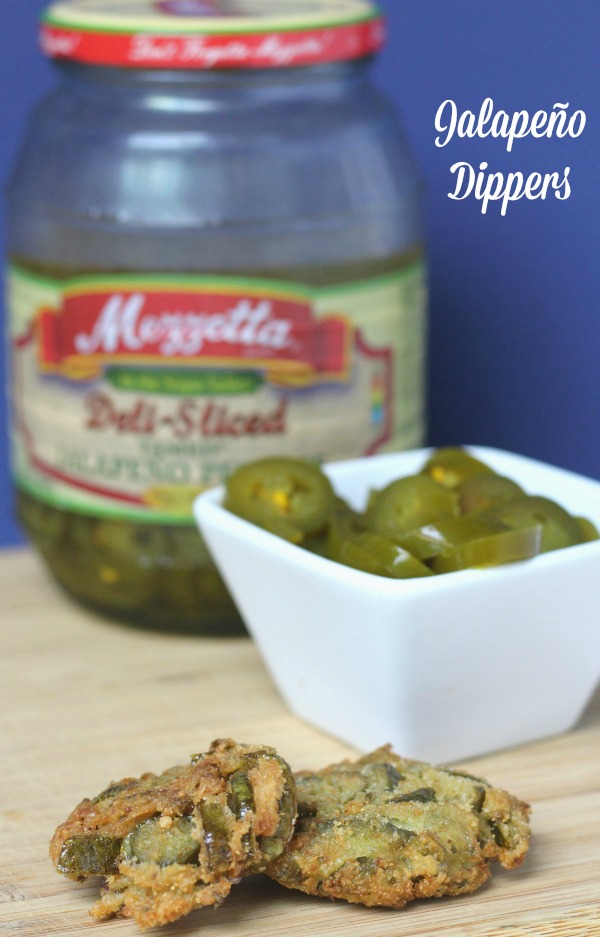 One thing I love about summer is grilling outdoors and having a summer BBQ! We try to grill often and I love to come up with new recipes to accompany the traditional grilled veggies. Hubby and I love a spicy kick to our food, so I created these amazingly delicious jalapeño dippers. They are so easy and quick to make and go great with just about anything. They would be great as an appetizer while the ribs cook, as a side for fajitas, or even a crispy, spicy burger addition!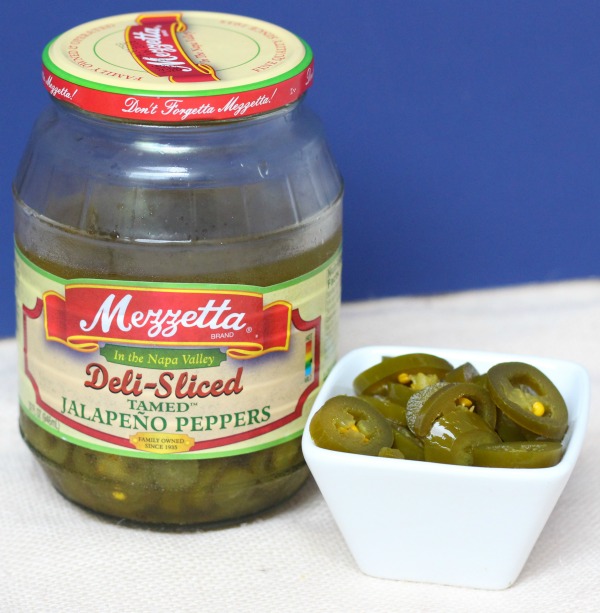 I made this recipe with Mezzetta Deli-Sliced Tamed Jalapeño peppers, but they still pack a punch! They pair well with a simple dip that I made with homemade salsa and sour cream. Together, they're absolutely amazing!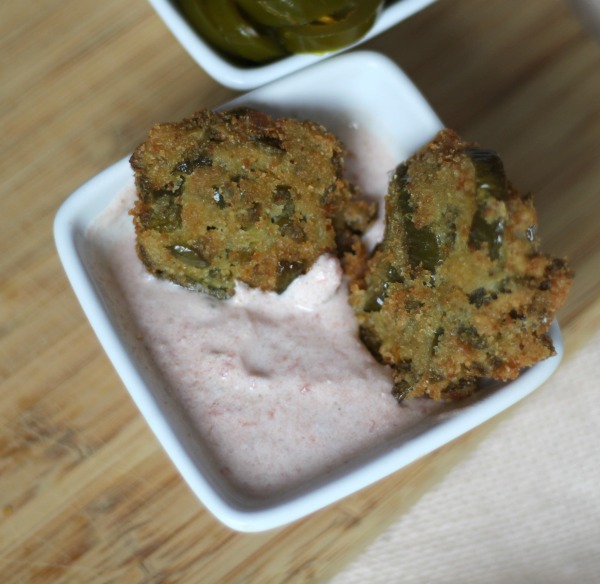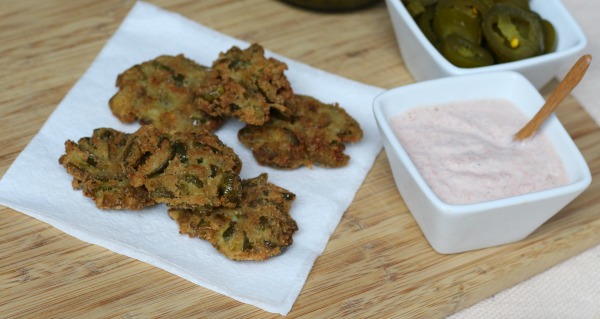 Yield: 3 - 4 servings
Jalapeño Dippers with Salsa Cream - Perfect For Your Summer BBQ!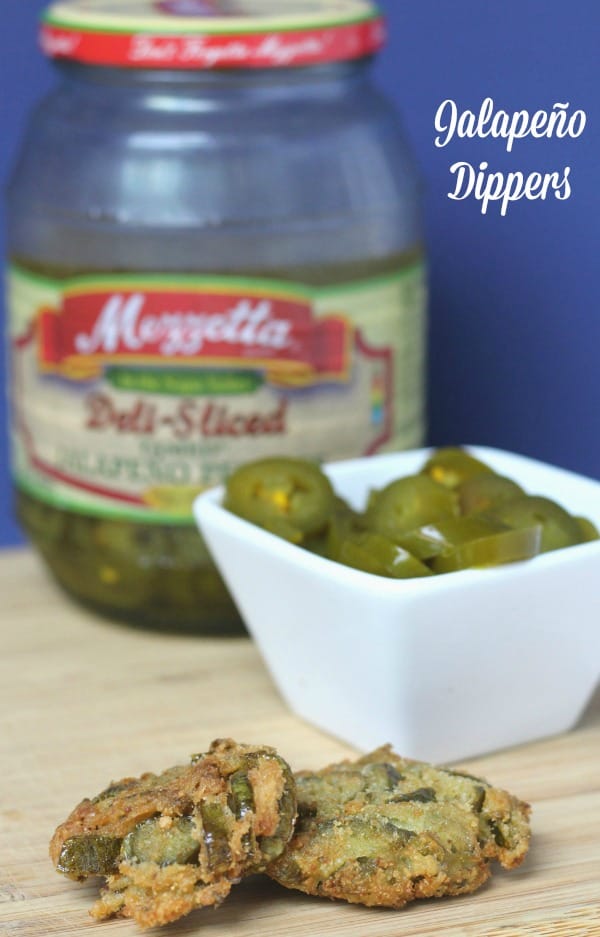 These jalapeño dippers are great for your summer BBQ!
Ingredients
2 cups sliced Jalapeño Peppers
dash salt
1/3 cup flour
oil for frying (avocado oil works well)
Instructions
Chop jalapeños slightly. (I cut each slice in half or fourths.)
Heat oil in skillet over medium-high heat.
Mix chopped jalapeños, flour, and salt in a bowl.
If needed, add a splash of jalapeño juice from the jar to moisten the mix a bit so it all combines well.
Roll about 2 TBSP of mixture in a ball and then flatten in with your hands before dropping it into hot oil.
Continue this process until a single layer of jalapeño dippers are frying in the pan.
Fry dippers until golden brown and then turn. Turn heat down to medium if they are browning too quickly.
When both sides are golden brown, drain on paper towels.
Let cool and serve with Salsa Cream.
Directions for Salsa Cream:
Mix equal parts of your favorite homemade or store bought salsa with sour cream. That's it! I used about 1/2 cup salsa and 1/2 cup sour cream. Make to your preference!