Instant Pot Korean Beef contains affiliate links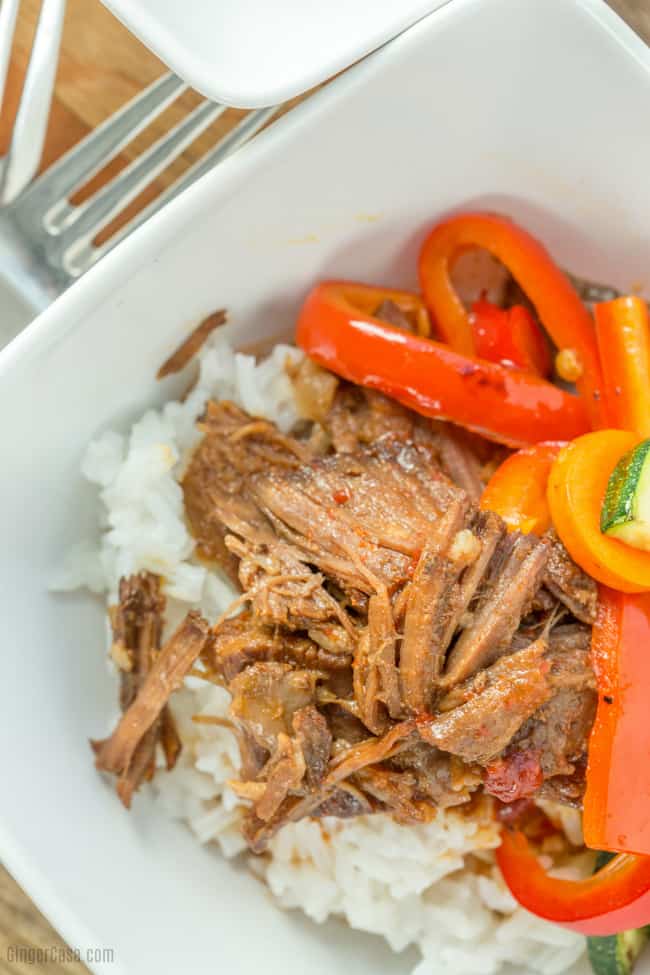 With a house full of hungry males, I am always looking for different meals that are easy to make and don't take all day to cook.  I was pretty intimidated by the thought of cooking beef in the Instant Pot, but it is so easy, quick, and the end result is so tender and delicious!  Add Instant Pot Korean Beef to your menu this week!  It takes less than an hour to cook, and you can prepare the rice and stir fried veggies while the beef cooks.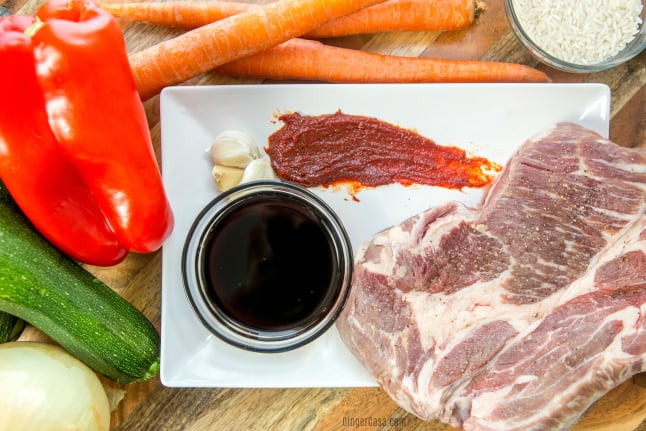 Instant Pot Korean Beef
Yield: 6 people
Instant Pot Korean Beef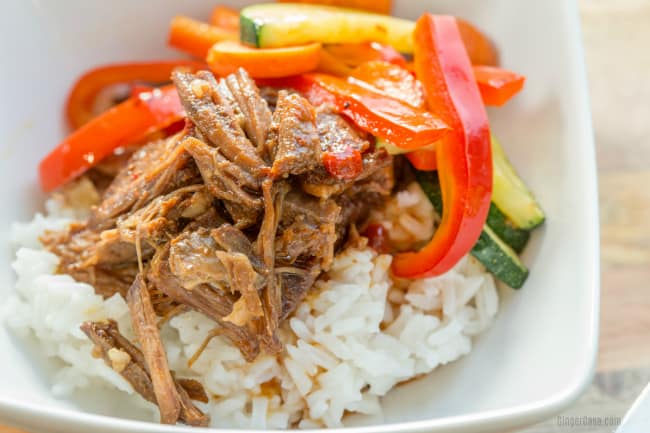 Ingredients
1 TBSP avocado oil
1/2 cup diced onion
1 2-3 lbs chuck roast
3 cloves garlic, minced
2 TBSP Gochujang*
3/4 cup soy sauce
1 TBSP honey
1 TBSP toasted sesame oil
1 tsp lemon juice
salt and pepper, to taste
Instructions
Korean Beef
Set Instant Pot to sauté for 10 minutes and allow to preheat.
Pat beef dry and salt all sides.
Add avocado oil to Instant Pot and cook beef on each side until browned, or about 1 minute on each side.
Remove meat and coat top with 1 TBSP Gochujang. Set aside.
Add onion to pot and sauté, stirring occasionally, until onion starts to turn translucent, around 3 minutes.
Add garlic and stir for another 30 seconds.
Add beef, lemon juice, and ½ cup soy sauce and cook for 40 minutes on manual setting, then manually release steam.
Serve with steamed rice or instant pot fried rice and stir-fried vegetables and top with Gochujang sauce.
Gochujang Sauce
Mix ¼ Cup Soy, Honey, Sesame Oil, and 1 Tbs Gochujang until combined
Recommended Products
As an Amazon Associate and member of other affiliate programs, I earn from qualifying purchases.
*Gochujang is available in some grocery stores and from sites like Amazon.  While you'll lose some flavor, you can also substitute equal amounts of sriracha.
You will be AMAZED at how tender this beef is once you cook it in the Instant Pot!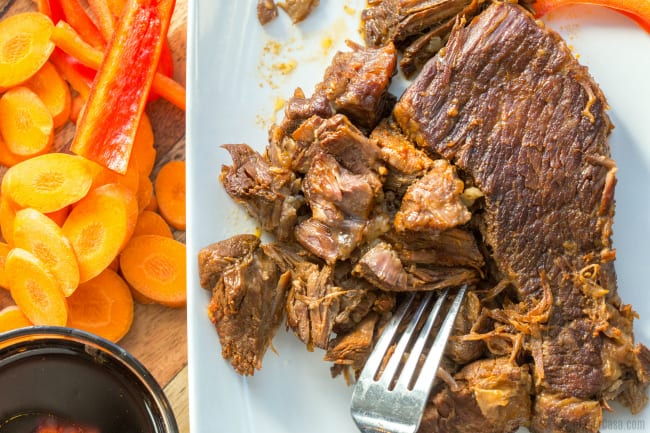 Try this delicious meal with your family and friends!
Need more easy Instant Pot recipes?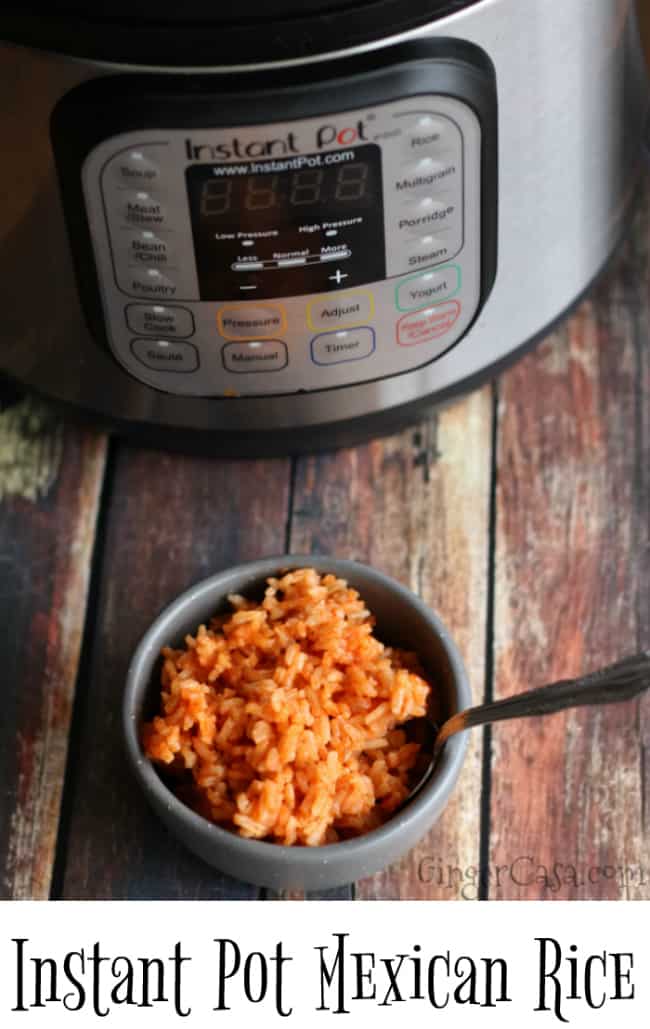 SaveSave