contains affiliate links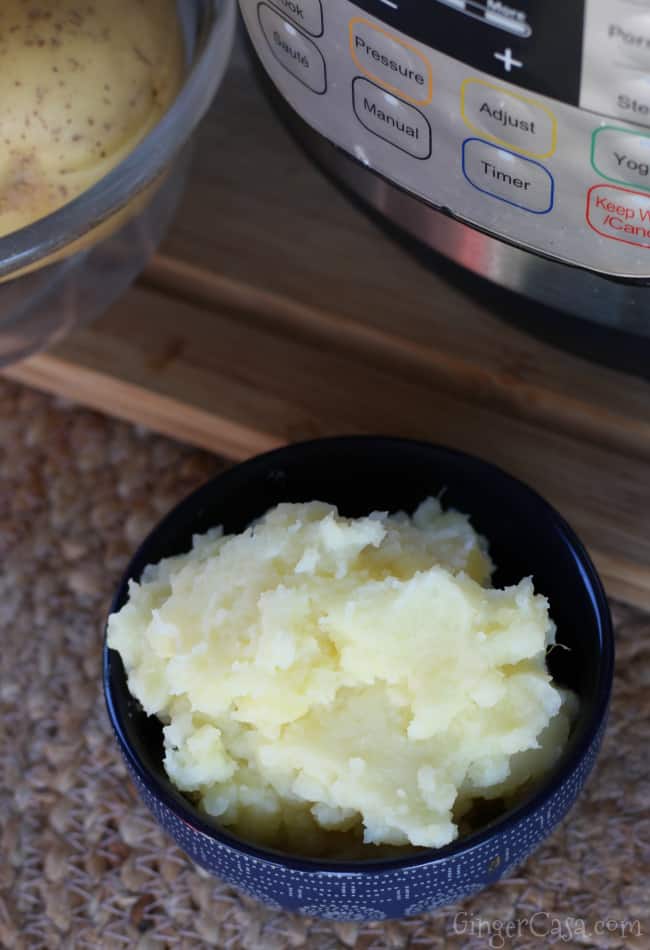 My husband loves mashed potatoes, but sadly, the rest of us are not huge fans. I mean, mashed potatoes are yummy and a great side item, but making them for two people the traditional way is not something I am excited about doing. I figured out an easy way to make Instant Pot mashed potatoes, and it is so much easier!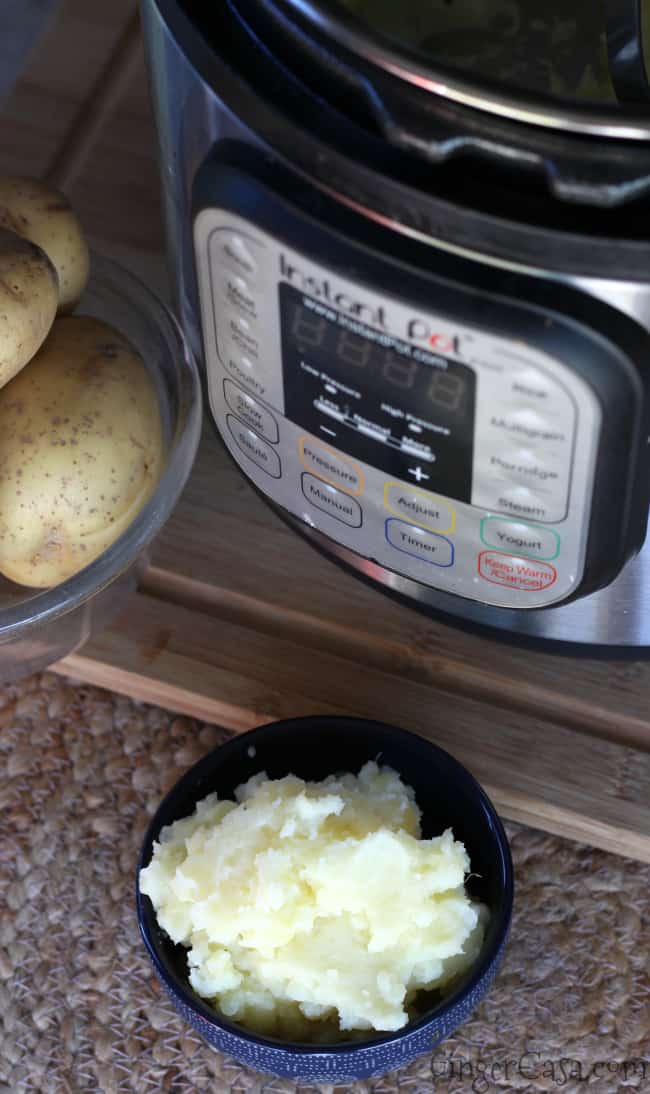 I prefer using Yukon Gold potatoes, but whatever you have on hand is really fine. The consistency and flavor will vary, but they will still be delicious. Add in your favorite mashed potato favorites like crumbled bacon, sour cream, and garlic to make your dish more delicious! This recipe also works well for Instant Pot Sweet Potatoes. That is my preference, but you do what you like!
This recipe would be delicious alongside Instant Pot Lemon Garlic Chicken, too!
How To Make Easy Instant Pot Mashed Potatoes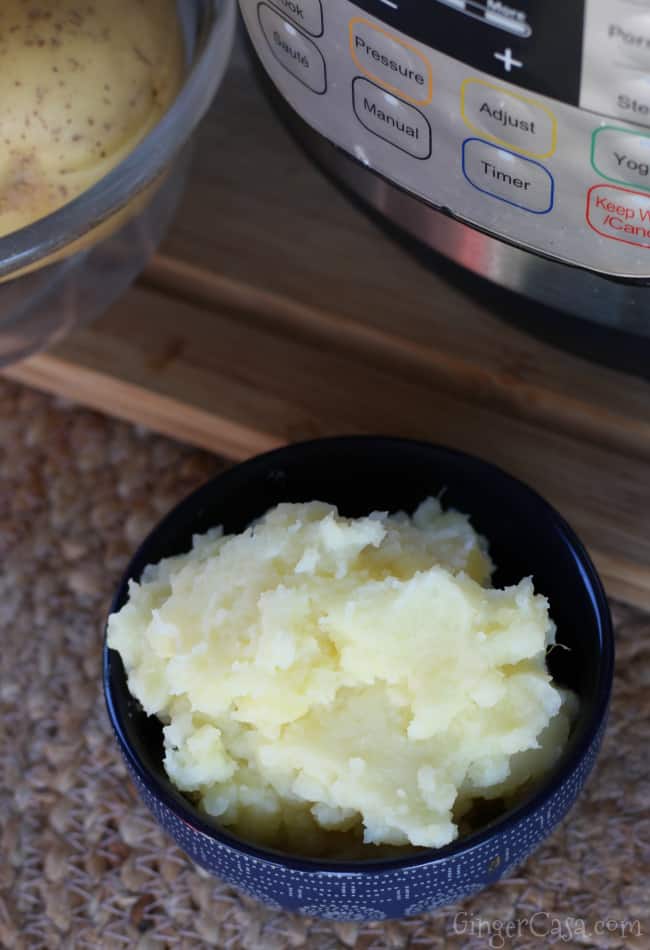 Making Instant Pot Mashed Potatoes is ridiculously easy!
Ingredients
Instant Pot Mashed Potatoes
Ingredients
4-6 potoates, washed, peeled, and quartered
1 cup of water
1/2 cup of milk
3 TBSP butter
1 tsp salt
pepper, to taste
Instructions
Add water to the Instant Pot.
Place a steamer basket into the pot and add potatoes inside OR arrange potatoes on included rack.
Close the lid.
Set Instant Pot to Manual, High Pressure, for 8 minutes.
When Instant Pot beeps that it is finished, do a quick release.
When you can release the lid, remove the steamer basket and add to another bowl or back into the Instant Pot after removing any excess water.
Add in butter and stir to melt a bit.
Add in milk, salt, pepper and any other add-ins, and mash with a potato masher or immersion blender.
Serve hot and enjoy!