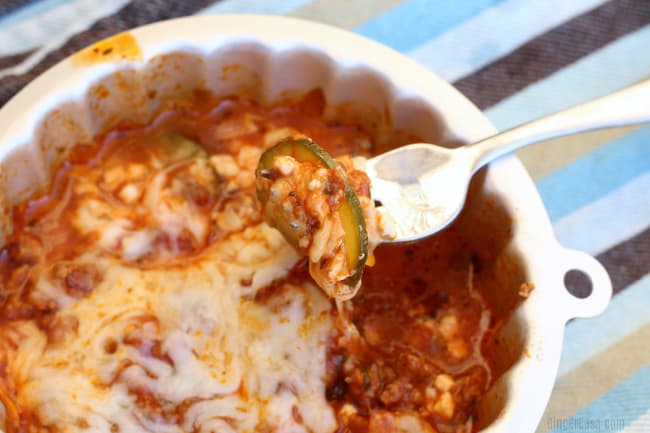 While my kids love pizza, hamburgers, and hot dogs, the meal that they ALWAYS devour and ALWAYS eat leftover is lasagna. I always make a big pan of it because they eat it well and there are different ways to make it more healthy. When I started avoiding gluten and now that we are on a healthier eating plan, when I make lasagna for the boys, I make instant pot zucchini lasagna for us! It is SO delicious and the zucchini is a great substitute for lasagna noodles. And the Instant Pot makes it quick and easy! If you are looking for a super delicious, authentic recipe, check out this homemade classic beef lasagne recipe!
The most difficult part was finding a pan that fit in my 6 quart Instant Pot. I did not have to look long, because I easily found a 2 pan set at IKEA that fits well. The set cost about $5 and the pans measure 6″ wide and 2″ tall. Here is a link to the pans I have. You will need your rack insert for this recipe and if you are really clever or get stackable pans or possibly this gadget, theoretically, you can make two at once. (But I have not tried it so don't take my word for it!)
Instant Pot Zucchini Lasagna
This recipe makes enough to serve two, so it makes for a great date night recipe! The prep work is pretty minimal. You have to brown the hamburger meat and chop the zucchini, but that is done quickly.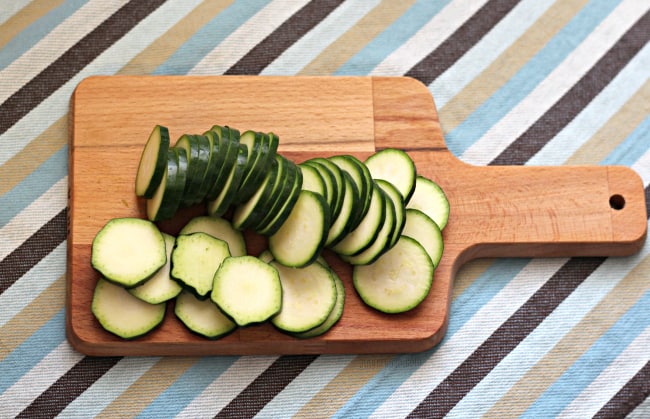 The setup inside of the Instant Pot is pretty important, but luckily, it's pretty simple, too.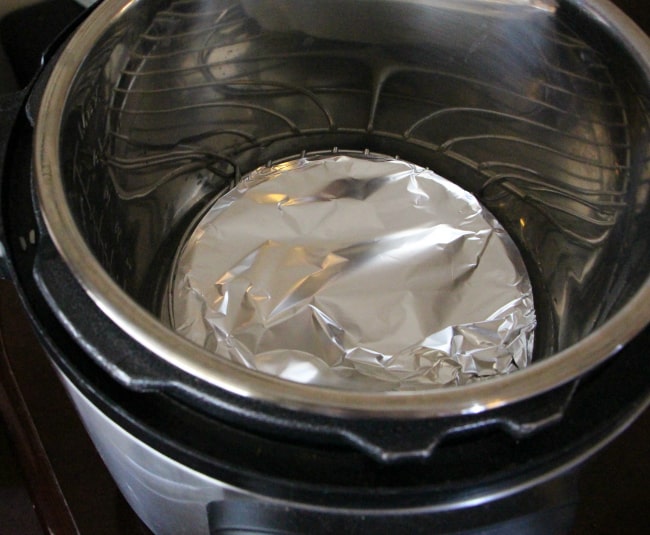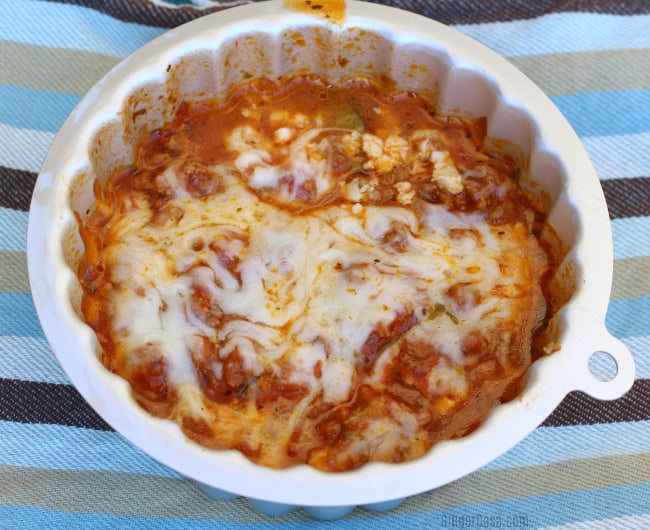 This Instant Pot Zucchini Lasagna is a great way to eat on the healthier side and still enjoy a delicious Italian meal!
Homemade Instant Pot Zucchini Lasagna - Ready In 30 Minutes!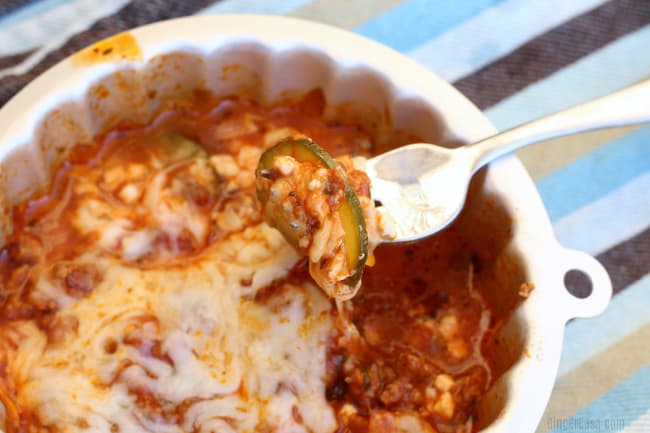 Ingredients
1 zucchini, sliced thin
1 cup of spaghetti sauce (with or without meat)
1 cup of cottage cheese
1/2 - 1 cup of grated mozzarella cheese
Instructions
Dollop 1-2 TBSP of spaghetti sauce onto the bottom of your pan.
Begin making layers of zucchini slices, then cottage cheese, then spaghetti sauce.
When you have made 2-3 layers of everything, sprinkle the amount of cheese you would like on top.
Cover loosely with aluminum foil so not to get water in the lasagna.
Pour one cup of water in the bottom of your Instant Pot.
Place wire rack in the bottom of the Instant Pot.
Place covered zucchini lasagna on top of the wire rack.
Twist Instant Pot lid on top.
Set to Manual, making sure it's on high pressure. Adjust time to 20 minutes.
Once it beeps, you are good to go! Wait until it beeps again, let the Instant Pot naturally release, use a potholder to remove and watch out for the steam and enjoy!
SaveSaveSaveSave
SaveSave
SaveSave
SaveSave
SaveSaveSaveSaveSaveSaveSaveSaveSaveSaveSaveSave
SaveSave