Fingerprint Bluebonnet Craft for Kids
It is always an exciting day when we spot the first bluebonnets in Texas. We have a few around our house and at our church, but just gazing at the amazing bluebonnets over the ranches and plains is just breathtaking. I'm a sucker for babies in bluebonnets. Our usual bluebonnet spot was not so lush this year, but there were a few, so I plopped my sweet toddler down in them and took a few pictures! (The other two boys were sick…thank you, Spring.)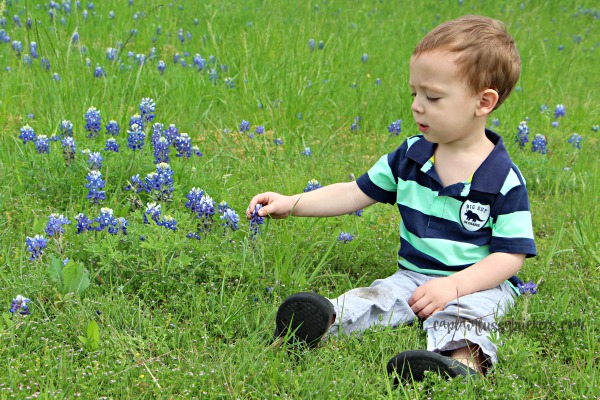 D helped me make these cute little bluebonnet crafts to keep the bluebonnets alive in our house…all throughout the year!
Materials Needed:
​canvas panels (we used 5×7 canvases)

blue, green, white, and purple craft paint

paper plate

paint brush, optional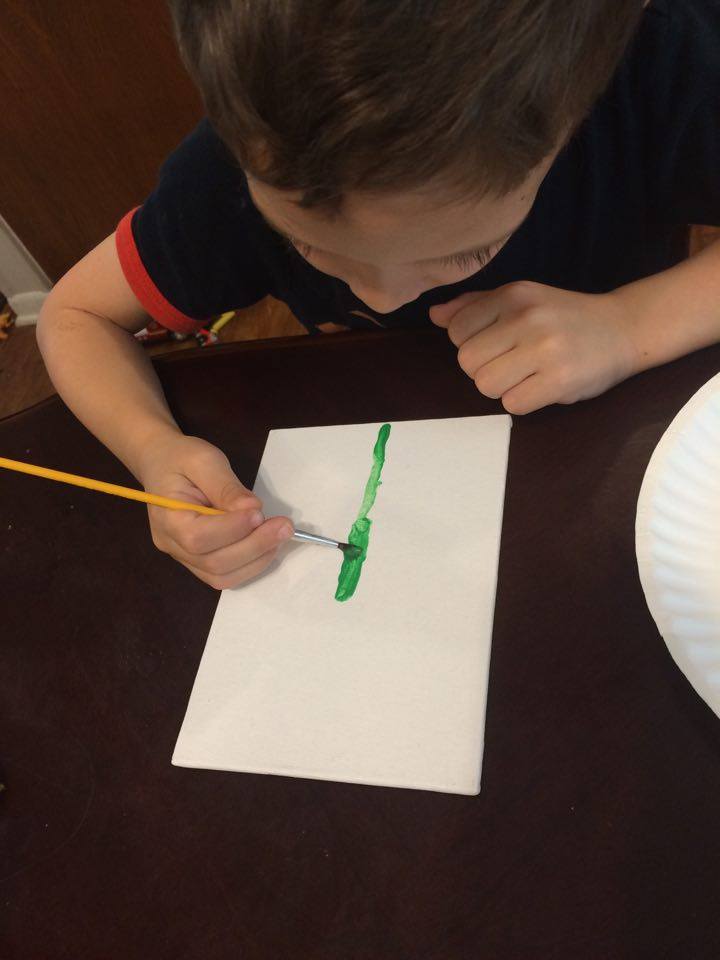 Directions:
Carefully pour out a quarter sized dollop of each color paint on a paper plate.

Have your child use their finger or a paintbrush to draw a stem and leaves for the bluebonnet(s).

Let dry slightly, to avoid the colors blending together.

Paint the petals for the bluebonnets with blue paint on a finger or thumbprint.

Let dry.

Use a fingertip dipped in white or purple to create the purple dots that appear on some bluebonnets and white tips, too!

Let dry and hang on the wall to enjoy throughout the year.