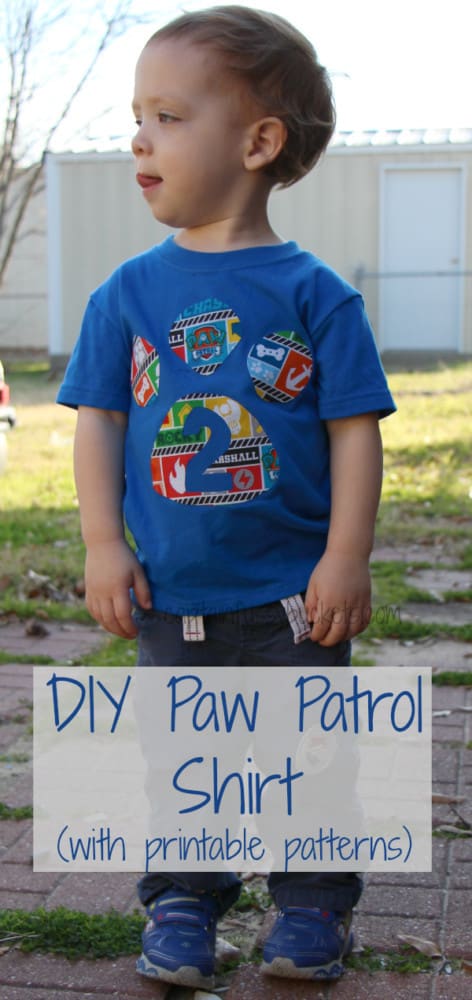 Baby Brother is CRAZY about Paw Patrol! Every day he asks for his favorite show, to wear his favorite Paw Patrol shoes, and he loves to pretend to be the Paw Patrol. He calls it "Caw-Po" and I think that's the cutest thing EVER! His favorite pups are IT!
I found some super cute fabric at Walmart and wanted to turn it into a customized Paw Patrol shirt for him. But first, I needed a template because I am not too great at freehand…AT all.
I turned to PicMonkey, which is super easy to use and used their paw print graphic to create a super cute paw print with the number "2" on it, since, of course….Baby Brother is 2!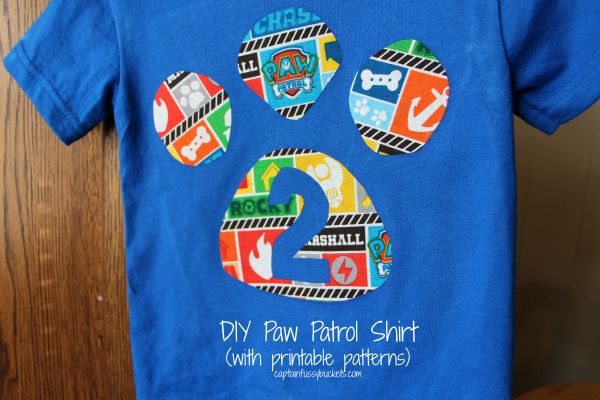 The great thing about this shirt is that you can use just about anything you have on hand or that is available at the store. It was fairly easy for me to find Paw Patrol fabric at Walmart, and I'm sure there are many more options at fabric stores and online.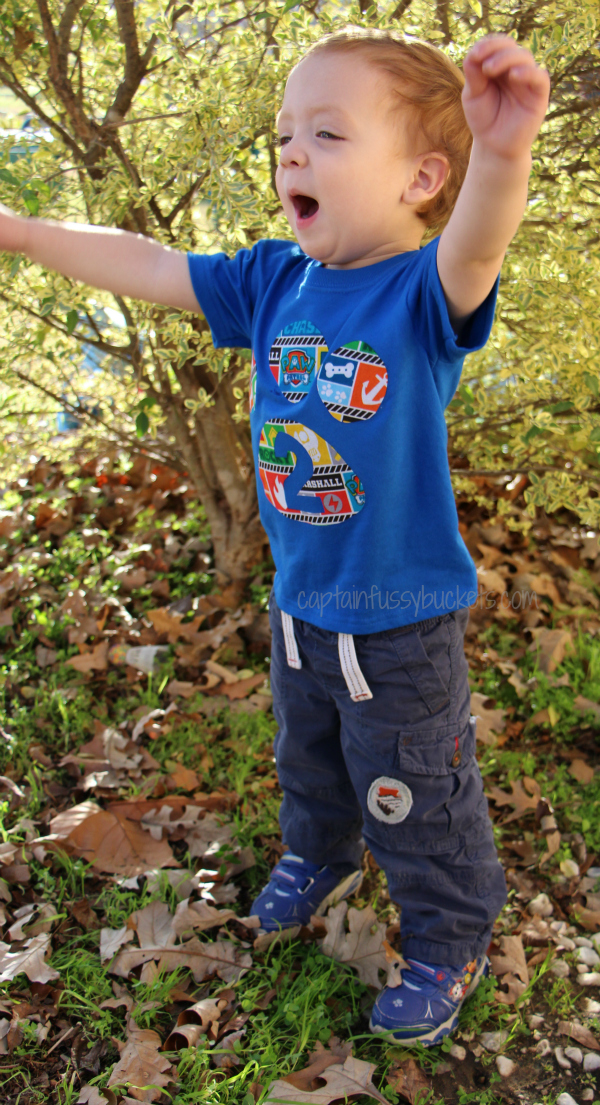 It's going to be such a sad day when Paw Patrol leaves our house! It came out just in time for Brother #1 to get hooked and we have watched it for years. It really is the cutest show! Who wouldn't love a bunch of dogs saving the day in their special emergency vehicles? I think it is great for shows to have a message and to talk about helping others in a carefree way. This show appeals to girls and boys, and I love that part, too! Paw Patrol will always make me smile because I have such great memories of my guys loving the show and the characters!
Easy DIY No Sew Paw Patrol Shirt with Free Template Printables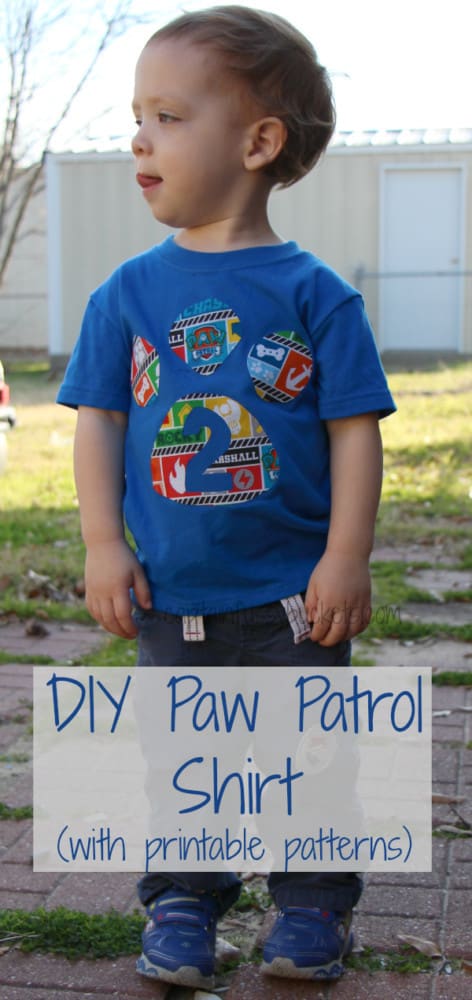 Make this adorable Paw Patrol shirt for a special little one in your life!
Additional Time
10 minutes
Materials
one prewashed cotton or cotton blend shirt
prewashed cotton material in your choice of print (you only need a small piece, so check your fabric remnants section to save some money)
regular printer paper
template (see bottom of this page)
Tools
printer
scissors
iron
ironing board or towel
Instructions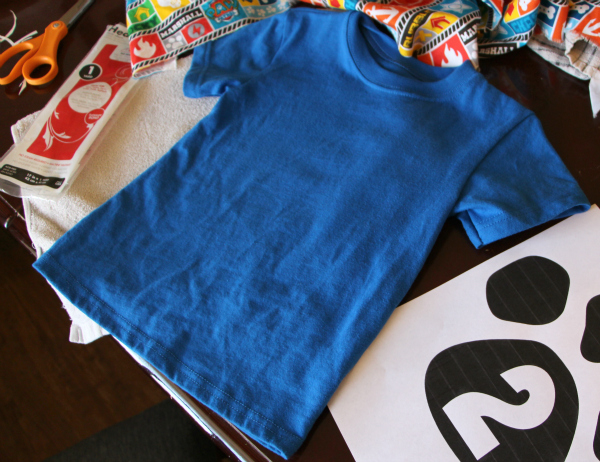 Select which template you would like for your shirt. I've made one for ages 1, 2, 3, 4, 5, and 6.
Print it out on regular printer paper. Fast draft will do, to save ink. (I love being able to print it wirelessly using my HP Envy printer.)
Cut out the template. (You'll see in the picture below that I just left a short "connector" piece between the toes because I didn't want to waste time repositioning and getting it just right.)
Preheat iron to medium heat, no steam. (Read the package directions, it could differ.)
Place adhesive on the back of material to be bonded. The paper liner should face up.
Place and hold iron on paper liner for 2 seconds. Repeat until the entire surface is bonded.
Trace template onto the paper liner (that is bonded to the material.)
Cut out your design. The number is a bit tricky, but do it carefully and slowly and it will work.
Peel off paper liner. This is in bold because I've made this mistake one too many times! Ah!
Place your cut out paw, adhesive side down, on top of shirt and make sure that it is centered.
When it is exactly how you like it, press and hold iron for 8 seconds on each section until entire piece is bonded onto your t-shirt.
Let the entire shirt cool and set. It will be ready to wear right away, but make sure to note that Heat 'n Bond directions state to wash in a delicate cycle and tumble dry.
If you have washed it and it begins to peel, you can try to re-iron it or use fabric glue to reattach the design.
Recommended Products
As an Amazon Associate and member of other affiliate programs, I earn from qualifying purchases.
It's a hit and it was super easy to make! Download the templates below.
Simply click on the template you need, print the PDF (fast draft is fine!), and get started!