Fall is officially here…it's my favorite season of the year! Tonight we had a delicious meal of Crock Pot Vegetable Beef Stew and Apple Crumble for dessert. The meal would have been delicious with a side of homemade cornbread, but it was delicious the way it was.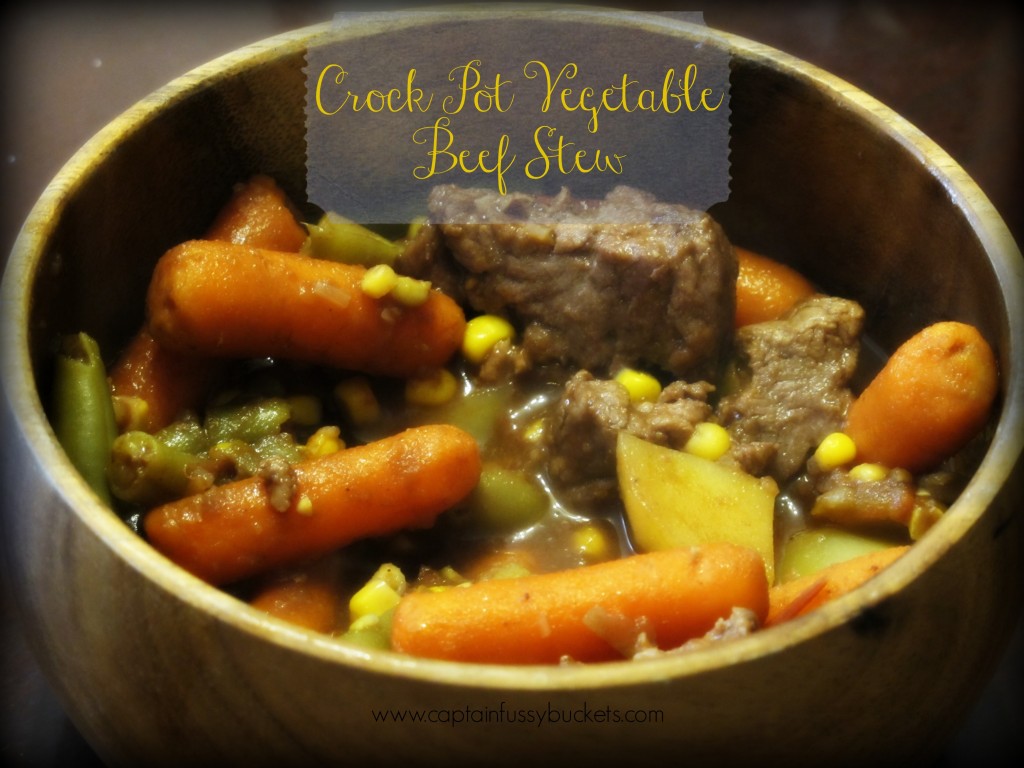 Ingredients:
1 pound of stew meat (cooked or uncooked) or leftover pot roast

1 1/2 cups of corn

1 1/2 cups of cut green beans

1 1/2 cups of potatoes, chopped in bite sized pieces

2 cups of baby carrots

1 small can of tomato sauce

1 tsp salt

1 tsp pepper

1 tsp dried onion flakes or 1/2 fresh onion, chopped

1 packet of MSG free beef bouillon cubes or packets or organic beef broth (reduce water if you use broth)

3 cups of water
Add all ingredients to the Crock Pot and cook on high for 8-9 hours. I haven't tried to cook it on low, but I assume it would take 10-12 hours or longer, depending on how done you like for your carrots to be.
Do you add anything else to your beef stew to make it amazing? I'd love to know!