Coconut Cream Birthday Cake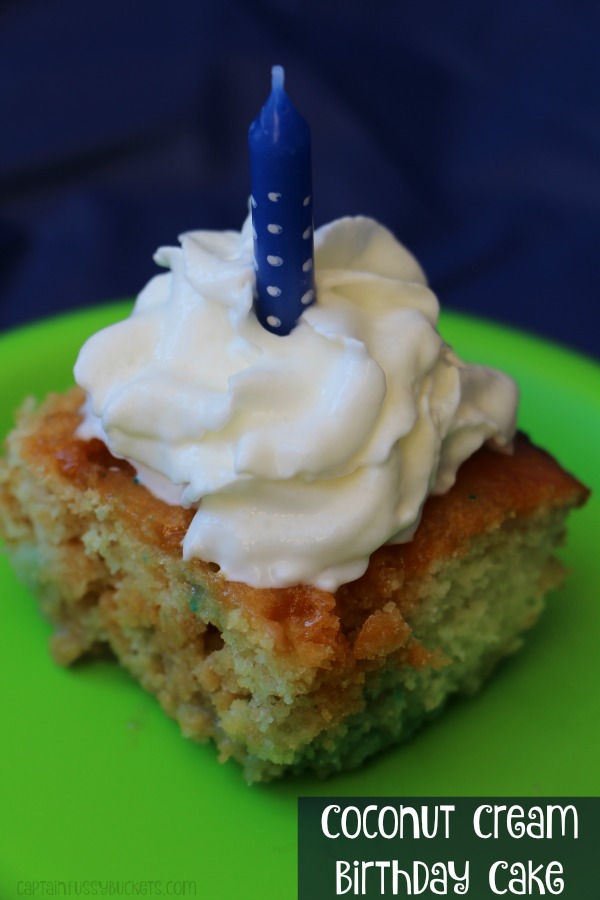 contains affiliate links
My mother made a delicious cake growing up that was referred to as a coconut cake, piña colada cake, and cream of coconut cake. Only recently, while browsing Pinterest, did I see it called a "poke cake." No matter what you call it, it's simply irresistable and delicious! The Captain and D both requested it for their last birthdays, so I decided to jazz it up a bit and turned it into a birthday cake! Top with homemade coconut whipped cream and it's a winner!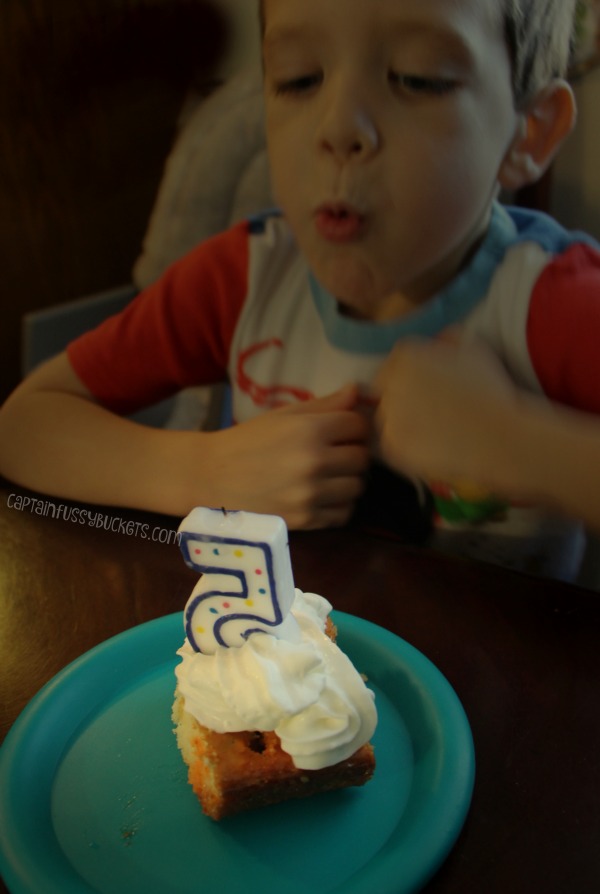 For more fun birthday ideas, check out my birthday interview printable and also my birthday board on pinterest! We love to celebrate birthdays, and we have had quite a few variations and inspirations over the years. So fun!

Coconut Cream Birthday Cake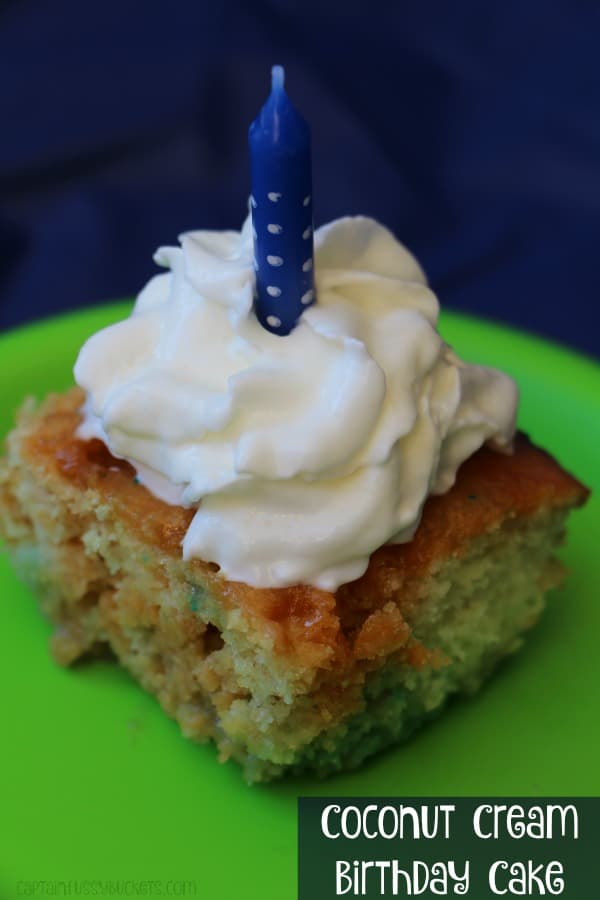 Coconut Cream Birthday Cake takes a fun approach to the classic coconut cream poke cake!
Instructions
Bake cake according to directions. (I have substituted coconut oil to up the "coconuttiness," but do whatever you like.)
While cake is baking, add food coloring gel to cream of coconut and sweetened codensed milk. If cream of coconut is solid, place the can in a pot of boiling water, halfway up the side of the can, and stir gently every few minutes until it turns to a liquid. You'll want to add your food coloring gel when it is a liquid.
After the cake comes out of oven, immediately begin poking holes in it. A knife works, but to truly get the cake to absorb the liquids, use a straw or something that will poke actual holes in it, or twist the knife to make holes. I used a metal straw for this cake: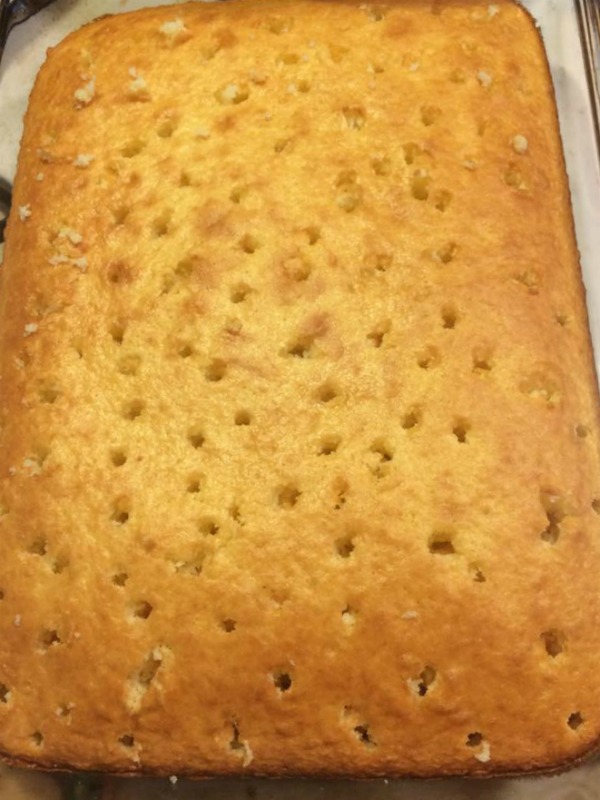 4. Now, sloooowly pour the hot liquids on to the cake, one at a time.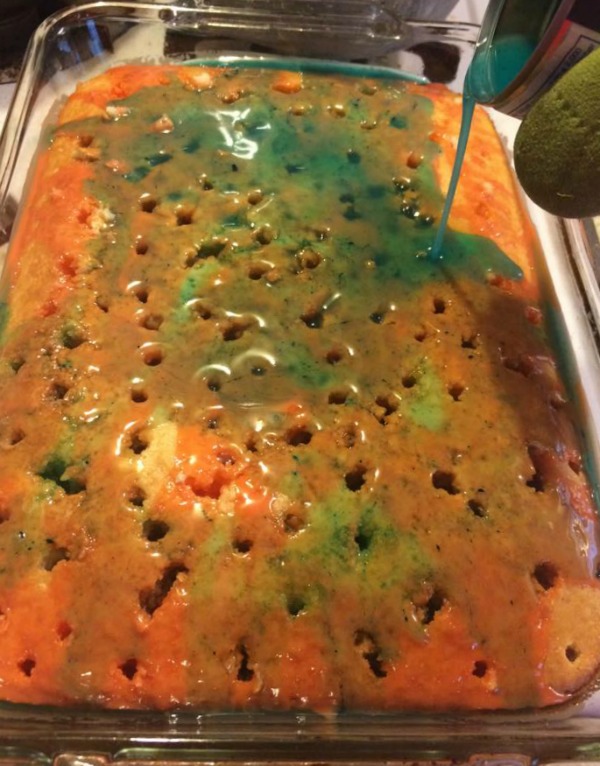 5. Let the cake cool on the counter for about 20 minutes, then cover with plastic wrap or foil and transfer to the fridge. You want it to completely chill in the fridge for about 12 hours, but 2-4 would be okay.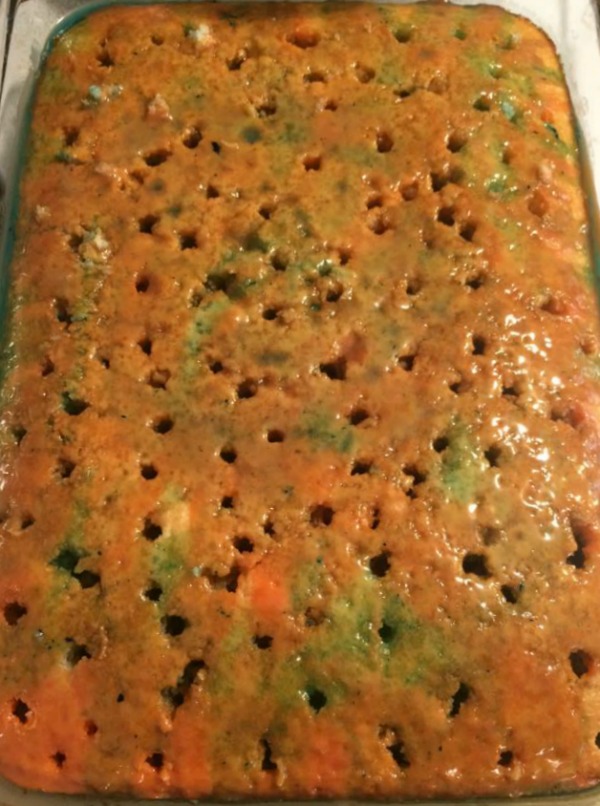 6. When you're ready to serve the cake, cut it and then top each piece with a dollop of whipped cream. Enjoy!
Recommended Products
As an Amazon Associate and member of other affiliate programs, I earn from qualifying purchases.