Create a Surprisingly Easy Backyard Obstacle Course
This shop has been compensated by Collective Bias, Inc. and its advertiser. All opinions are mine alone. #FreeToBe #CollectiveBias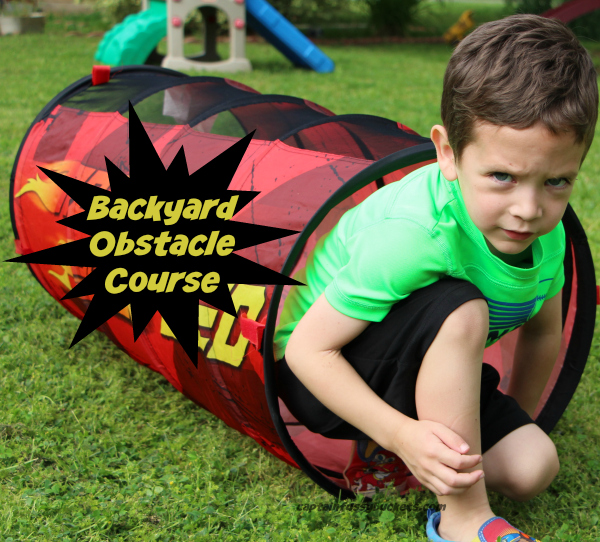 Our boys have always loved being outside and they also love to invent new ways to play with their things. Seriously, most of their toys are not even used in the way they were intended to be played with. One night a few years ago, we were all outside, gardening, grilling, or maybe just enjoying the weather. The Captain started climbing on the swingset and at first it was a bit scary, but I realized it was a great challenge for him! When D was old enough, he started doing the same thing and now, they race through it and make it a fun way to spend time outside.
One afternoon, I came up with the idea to make a American Ninja Warrior-esque obstacle course and time them as they completed it to make it more fun. They LOVED this challenge!!
The beauty of the backyard obstacle course is that you can use just about anything that you have to make this more challenging and FUN.
The boys love to swing from this T post that was once used for a clothesline: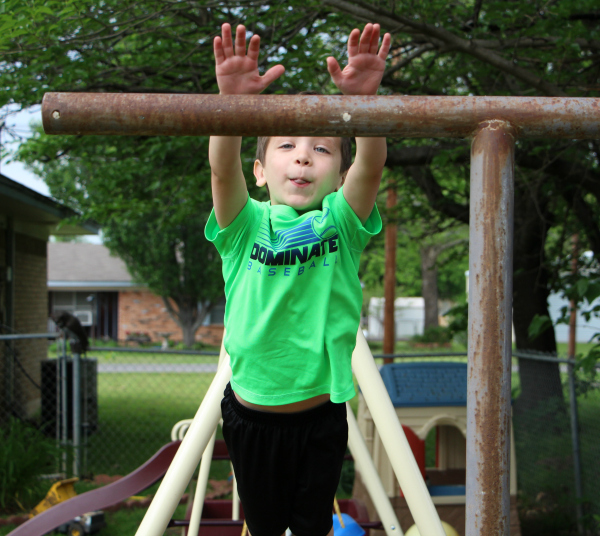 Spinning around with your forehead on a bat is the ultimate giggle inducer! Kids love it!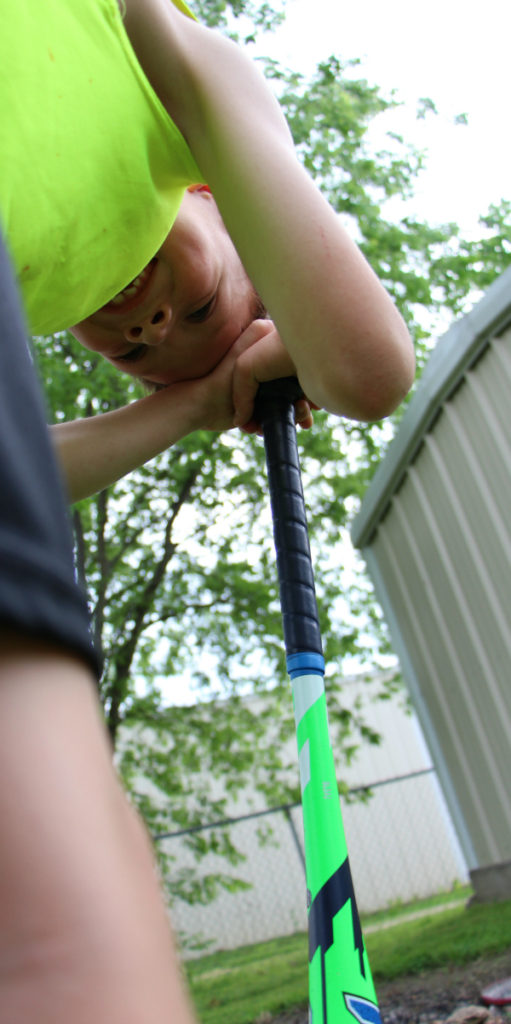 Hubby had some pool noodles that had been cut in half for a youth group game. I simply found long sticks around the yard and poked them in the ground. Then I put the ends over the sticks, where the holes are, folded them over, and bam, we had another fun portion of our backyard obstacle course!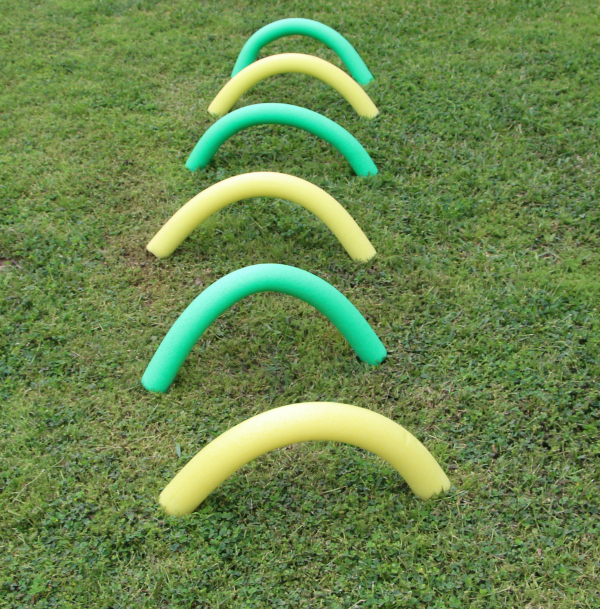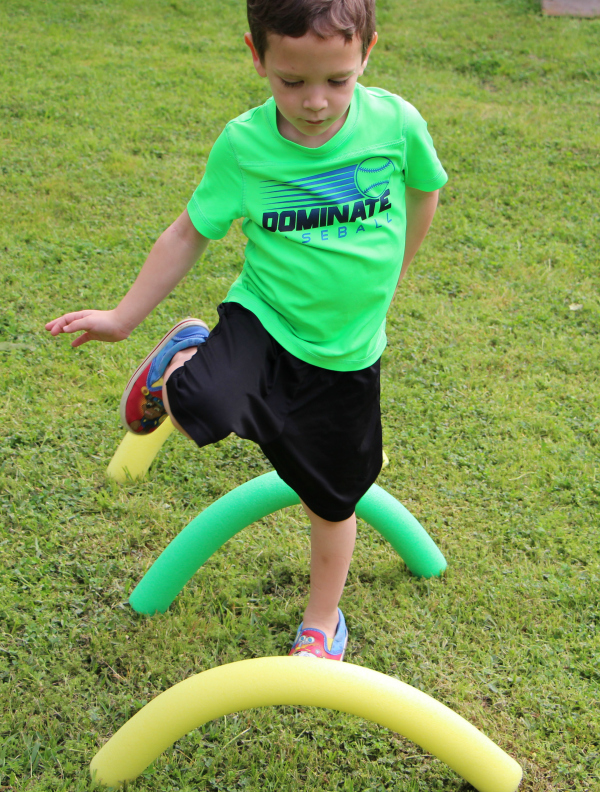 These old bricks made the perfect "islands" in a pool of "lava." Fall and you're out!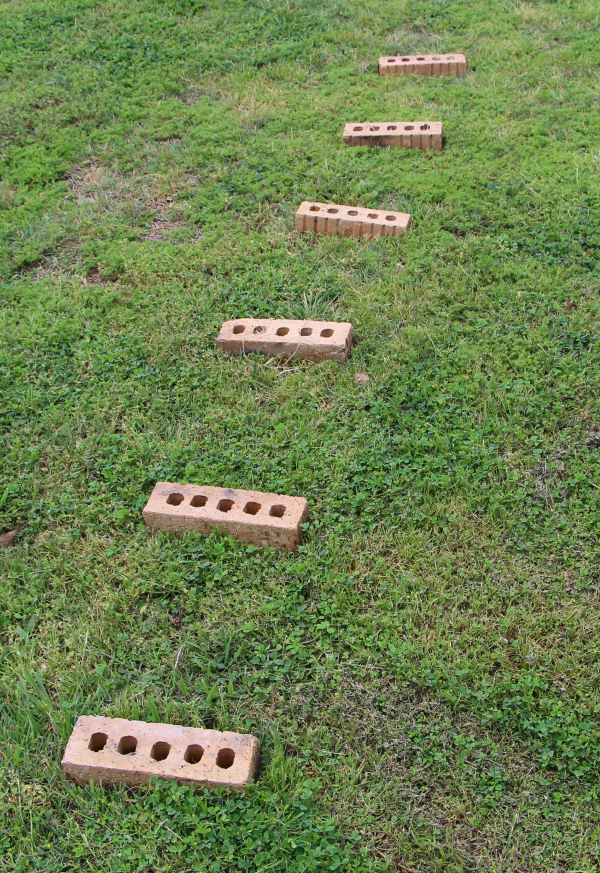 We also have used a kid's basketball goal, pretend guns that shoot soft darts to knock plastic cones off of a table, jumping over a small pool of water, and going through one of those fun kiddie tunnels.
It just so happens that all of the water collects under our swingset after a big rain, so using that for part of the obstacle course makes it all the more exciting. Luckily, no one has fallen in the water yet, but I anticipate that day to come sooner or later.
Watch how fun this was for D:
And then the Captain:
With the boys' allergies, I am not always excited about them rolling around in the grass and dirt, but I cannot make them stay indoors all day, right? They are free to be kids and I just make sure that they shower at the end of these dirty days AND I get 99% of seasonal and daily allergens (including cat and dog dander, dust mite matter, ragweed, grass, and tree pollen) out of their clothes by taking them directly to the washing machine. (all® free clear is not intended to treat or prevent allergies.)
all® free clear liquid detergent is the #1 detergent recommended by dermatologists, allergists, and pediatricians for sensitive skin, so I trust it with my family's clothes. It also fights stains which are VERY common in this household, whitens whites, and brightens colors, too. And the fact that all® free clear contains no dyes, perfumes, or irritating residues make me very happy!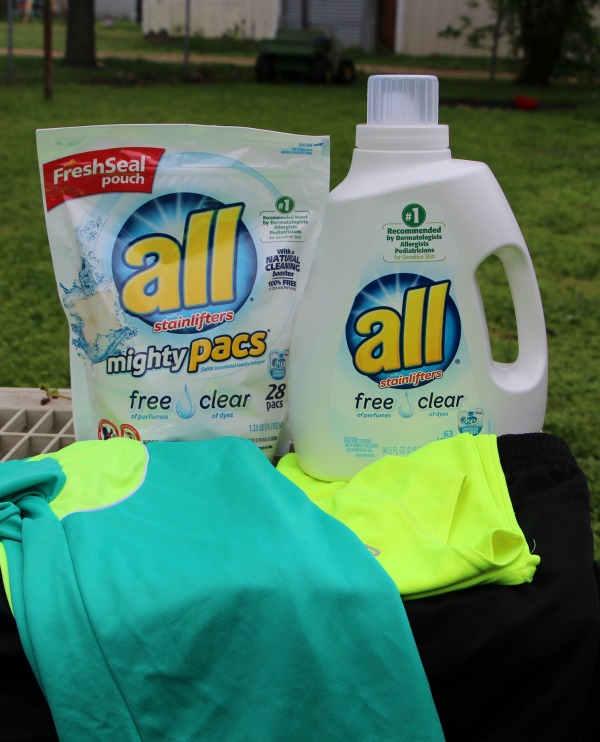 I had all® free clear detergent on my shopping list on my last trip to Walmart. It was easy to find in the laundry detergent aisle. I had never tried the all® free clear Mighty Pacs®, but they are SO convenient! Follow package directions for the best clean!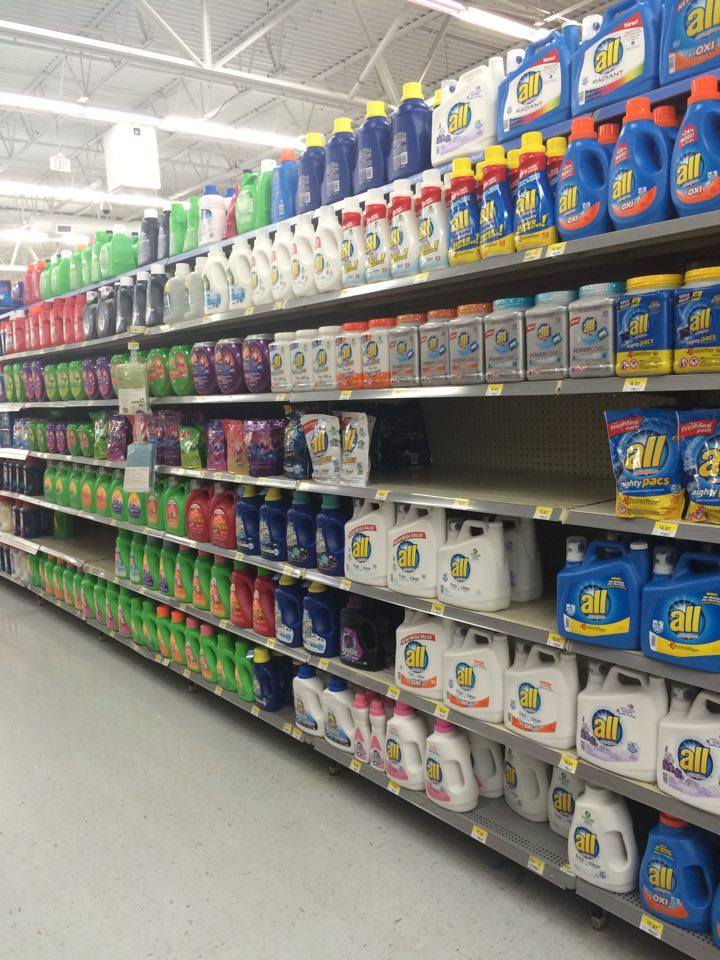 Pick up some all® free clear detergent before you create your backyard obstacle course! Join other parents like me in the all® free clear detergent community!
What other fun activities would you include in YOUR backyard obstacle course? We would love a new challenge!
The following two tabs change content below.
Gena and her husband live in the Dallas/ Ft. Worth, Texas area with their three sons. She is a former kindergarten teacher turned stay-at-home mom, blogger, and social media enthusiast. They love being outside, playing sports, raising chickens, cooking, crafting, and more!