contains affiliate links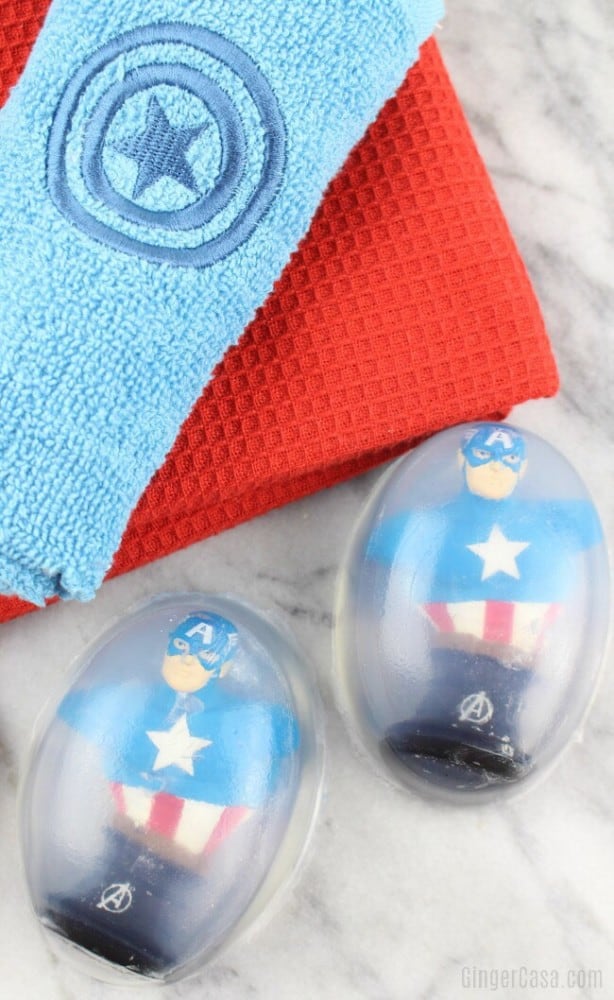 If you are an Avengers lover, this Captain America DIY is perfect! These DIY Avengers soaps are easy to make with these paper weights from the Dollar Tree. They are also available on Amazon. They would be great for an Avengers themed bathroom or a gift for a Captain America fan in your life.
Captain America DIY Melt And Pour Soap
If you are wanting to make this fun Captain America DIY today, chances are you can get all of your supplies at a craft store and the Dollar Tree. If you are not lucky enough to score the items today, however, Amazon can help.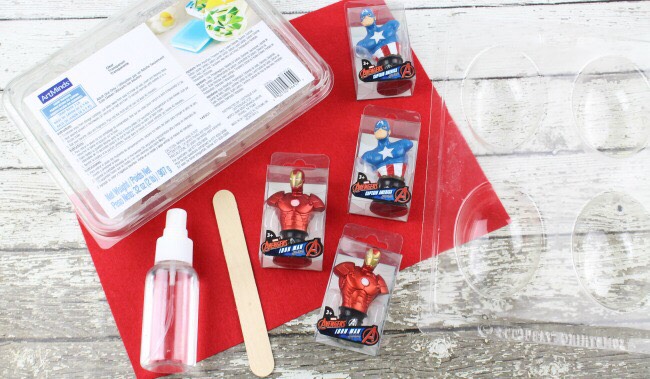 So making these Captain America soaps is easy enough for even the beginner to do. All it takes is being able to melt, pour, and wait.
Avengers Captain America DIY: Melt and Pour Soap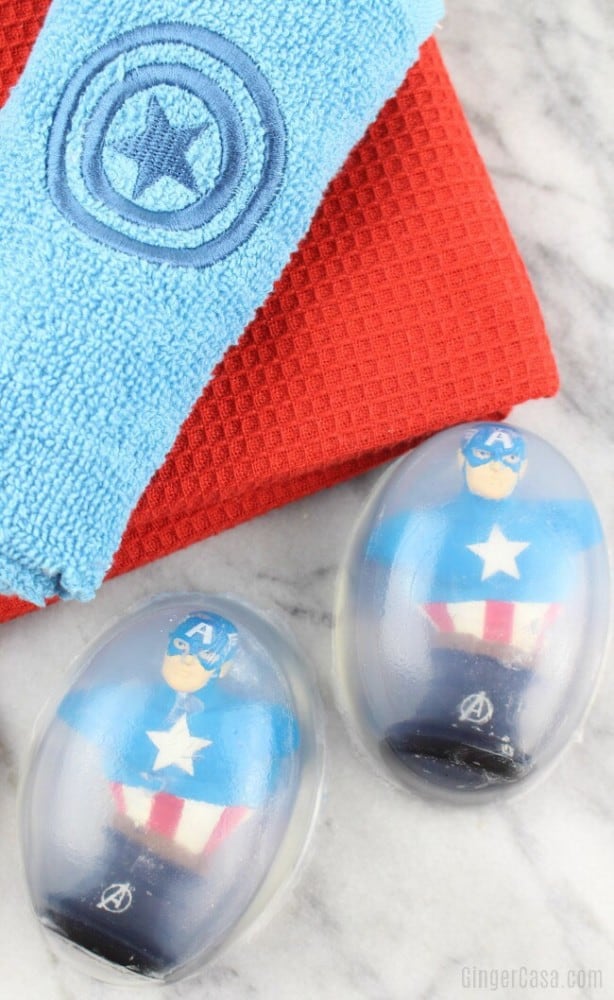 Make bath time more fun with Avengers Captain America DIY Melt and Pour Soap!
Materials
4 count oval soap mold
clear melt and pour soap
mini Avengers toys (Amazon link below)
witch hazel in a spray bottle
favorite soap frangrance, optional
Instructions
Cut out 4 cubes from the melt and pour soap base and microwave on high for 20 seconds or until melted. Stir well.
Pour the melted soap evenly into the bottom of the 4 soap molds. You just need enough to cover the bottom of each mold.
If there are any bubbles in the soap, spray some witch hazel on them and they will disappear.
Place the Avengers toys (face down) into the melted soap.
Microwave an additional 4 cubes for 20 seconds and stir. Optional - if you want to add soap fragrance, add it now and stir. Pour the melted soap into 2 of the molds, up to the top, covering the toys.
Repeat Step 5 with the remaining 2 soap molds.
Once again, if there are any tiny bubbles present, spray additional witch hazel on them until they disappear.
Chill the molds for 1 hour or allow to set at room temperature for 3 hours before using.
Recommended Products
As an Amazon Associate and member of other affiliate programs, I earn from qualifying purchases.
Are you more of an Iron Man fan or Captain American fan?