April Fool's Day Breakfast
April Fool's Day can be so much fun! I am not a fan of the mean side to April 1st because tricks and mean jokes are not very fun if you are the one being tricked….BUT being silly and odd can be so much fun…especially to a house full of boys! This is a fun, easy to make ahead breakfast that is perfect for an April Fool's Day breakfast!
Tuna Can Muffin
To make the Tuna Can Muffin, you will just need a few things that you probably already have in your pantry. I use Simple Mornings Wild Maine blueberry muffin mix
to quickly make muffins, and as you may or may not know, the blueberries come in a can that looks similar to a tuna can. I simply rinsed out the can and baked a muffin in the can and then when it was done and cooled, I removed the label off of a tuna can that I had and taped it on to the blueberry can! Any can will work, but I preferred to not have to rinse the tuna smell off of a real tuna can.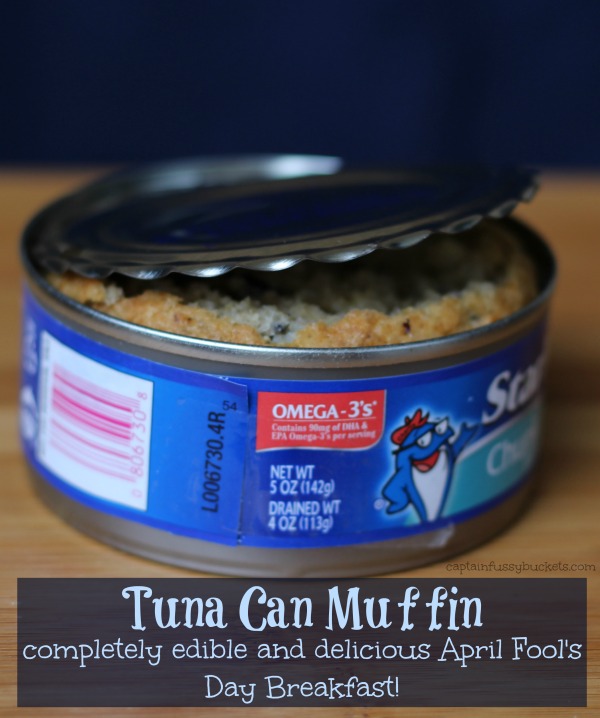 "Egg" Drink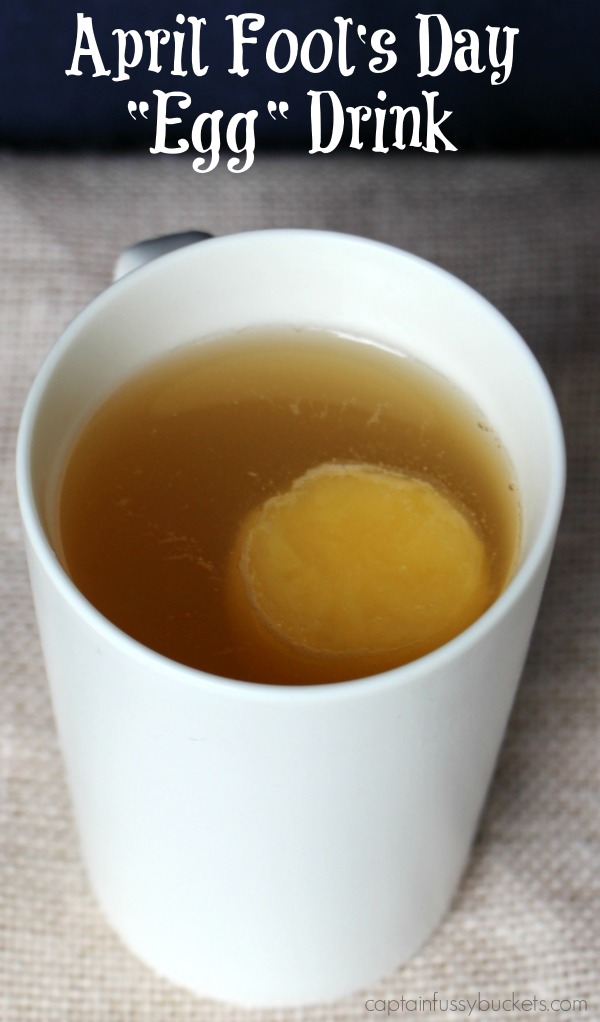 I made this "egg" drink on accident. I thought I'd add a cheery sun to my Kion's Morning Sunrise Drink with a yellow ice ball made in a large ice ball mold
. Well, as I was taking pictures, I realized that the big round "sun" actually looked like an egg. The boys quickly confirmed my thinking and turned up their noses. So, I removed the sun from that drink and turned it into this fun, completely safe and edible "raw egg" drink for April Fool's Day!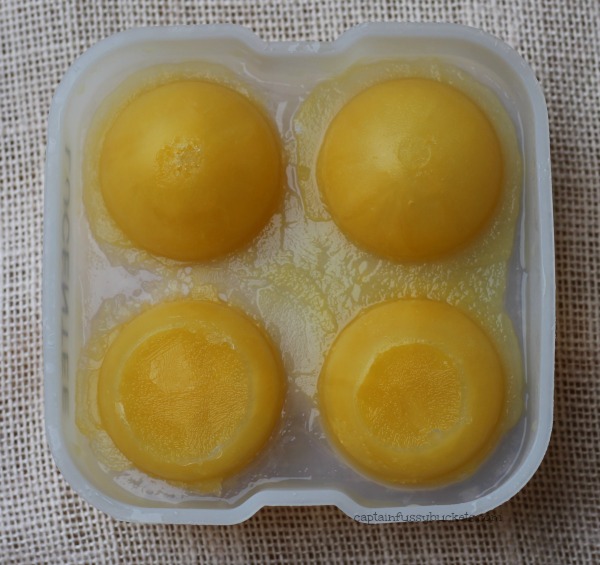 Ingredients and Materials Needed for April Fool's Day Breakfast:
Tuna Can Muffin
one box of muffin mix and ingredients to make a batch OR one batch of homemade muffin mix
empty, rinsed out blueberry tin can OR any other well washed tin can
tuna can label
"Raw Egg" Drink
1 1/2 cups of orange juice
apple juice
clear or white cups
Directions:
The night before, pour the orange juice into the large ice ball molds and freeze overnight.
Prepare your tin cans (wash, dry, and spray with cooking oil.) Remove any labels.
Prepare your muffins according the package directions or recipe.
Pour muffin batter into tins, about 1/2 – 3/4 full, with lids fully open.
Bake according to directions and remove from oven when done.
Let cool.
Use a knife to gently cut the tops off of the muffins.
Close lid and attach the tuna label.
To prepare drinks, put one frozen orange juice ball into each cup.
Pour apple juice over the top.
Serve breakfast and watch the kids (and adults!) as they discover their "gross" breakfast…wait for their classic reactions with a camera!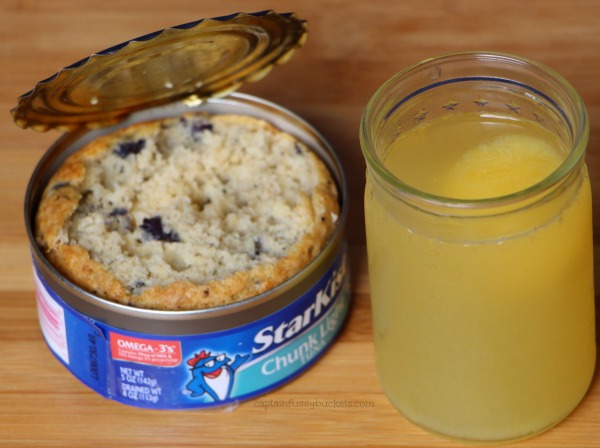 The 5 year old was more than willing to try this "disgusting" drink. He said it was delicious and tasted like soda! Who knew?
The following two tabs change content below.
Gena and her husband live in the Dallas/ Ft. Worth, Texas area with their three sons. She is a former kindergarten teacher turned stay-at-home mom, blogger, and social media enthusiast. They love being outside, playing sports, raising chickens, cooking, crafting, and more!