Of all the food that my family loves, there are two things I can count on everyone to be excited about: nachos and tuna fish. No kidding! My kids gobble up tuna salad with crackers like nobody's business. And nachos are a treat that everyone loves, too! I wanted to add protein to the traditional nachos, but I wanted it to be easy. Enter Wild Selections Albacore Tuna. Easy, fast, delicious, non-GMO, and certified sustainable source of protein that is PERFECTION atop these nachos with chipotle cream sauce!
For Earth Day and Beyond
I love that we celebrate Earth Month and Earth Day in April. It is kind of a "New Year's Day" for green thinking. It always reminds me that there are many easy adjustments that I can make in our home to be more eco-friendly. It can start with something as simple as which tuna you choose.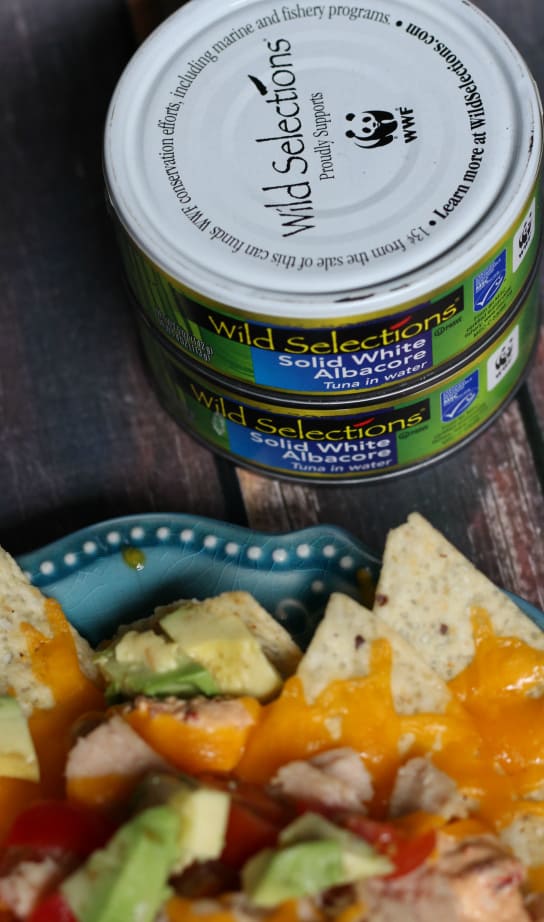 Wild Selections is the only full line of Marine Stewardship Council (MSC) certified sustainable seafood. The blue MSC eco-label tells you the fish in your can comes from well managed fisheries and healthy fish stocks. Where the fish is caught is much more critical than how it was caught. Wild Selections® gives back to the oceans by donating 13 cents from every can sold—a total of $1 million by 2018—to World Wildlife Fund marine conservation and fishery improvement projects. Wild Selections is doing it's part to make sure the fish are there in the future and that they are using sustainable practices to deliver consumers with the fish that they want.
Now that you know which tuna you can confidently use in this recipe, let me show you how I made it! It can be adjusted to your preferences, of course, but the tuna is meaty and so so good!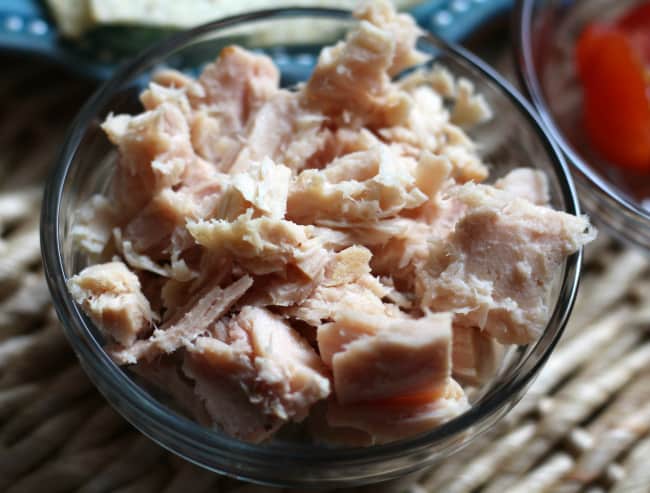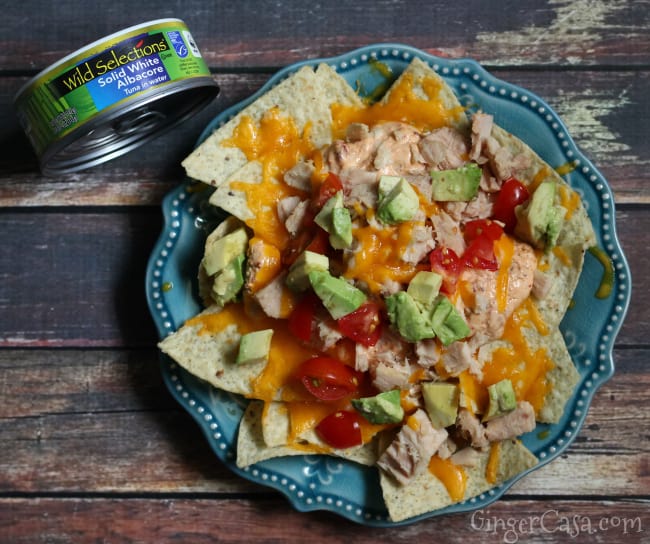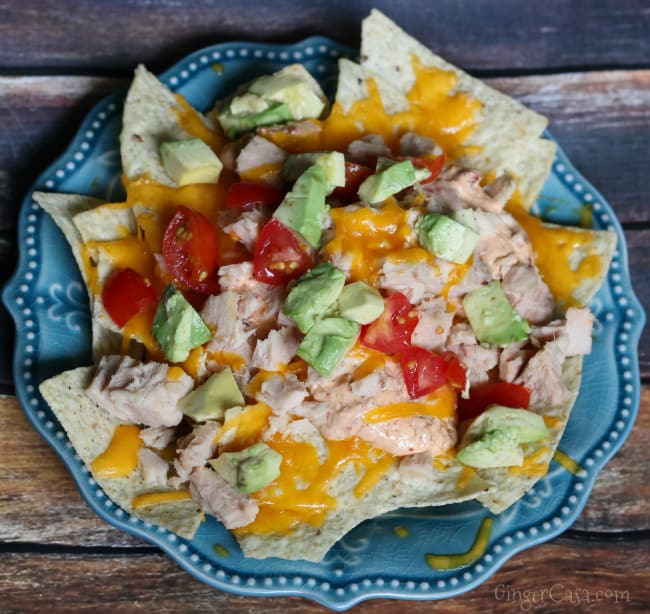 Yield: 1
Cheesy Albacore Tuna Nachos With Chipotle Cream Sauce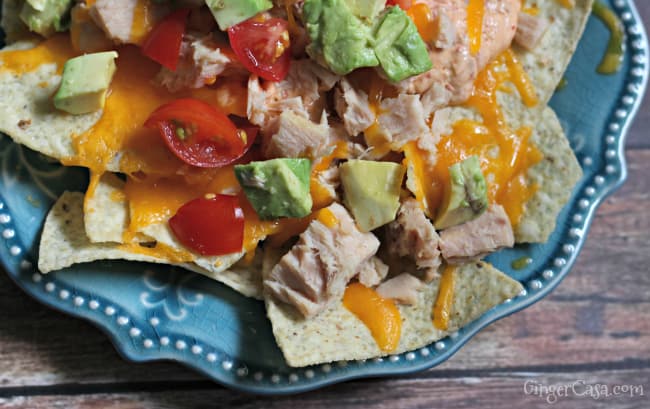 Enjoy this flavorful meal of cheesy albacore tuna nachos with chipotle cream sauce!
Ingredients
1/2 can Wild Selection Albacore Tuna
1 cup cheddar cheese, shredded
corn tortilla chips
1/2 avocado, diced
4 cherry tomatoes, diced
4 TBSP chipotle cream sauce (see below)
Chipotle Cream Sauce
1 cup plain yogurt
2 chipotle peppers in adobo
1 tsp garlic, minced
1 TBSP lime juice
1 dash salt
Instructions
Prepare the Chipotle Cream Sauce by adding yogurt, chipotle peppers, garlic, lime juice, and salt in a food processor. Pulse until well mixed and set aside.
Lay out desired amount of tortilla chips on an oven safe plate.
Sprinkle shredded cheese on top of chips.
Dollop spoonfuls of Chipotle Cream Sauce randomly over shredded cheese.
Place tuna on top of cheese and cream sauce.
Place in oven on 375° F for about 3-5 minutes, until cheese has melted.
Add tomatoes, avocados, and any other desired toppings and enjoy!