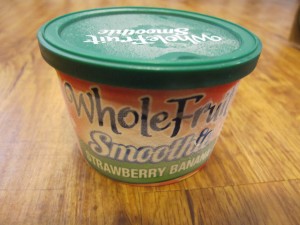 We were able to try the new frozen Smoothies from Whole Fruit! These little 4 fl. oz. bowls are the perfect size for snacking! And at only 100 calories, I can feel good about eating this and feeding it to my children! Good thing, too, because both of the boys LOVED the Whole Fruit Smoothies! The Captain's favorite is the Mixed Berry smoothie and Baby D loves them all! My personal favorite was the delicious strawberry banana!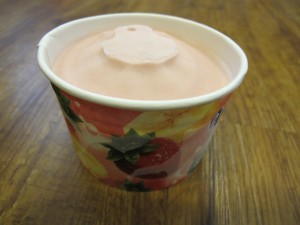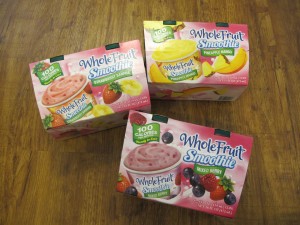 There is no prep involved in eating these delicious smoothies! All you have to do is get a spoon, open your freezer, pick one out, and enjoy!!! There is real fruit pieces in these smoothies, which makes them extra delicious.
Learn more about the delicious Whole Fruit line on Facebook or on their website!