Nothing says summer to me than a fresh hamburger, hot off the grill. My dad used to make these amazing hamburgers and when he would grill onions to put on top? AMAZING. Onions add something flavorful and awesome to every single meal. The best, sweetest onions are Vidalia onions, and they are extra special, too! Vidalia onions are a seasonal treat only available in the spring and summer months. Did you know?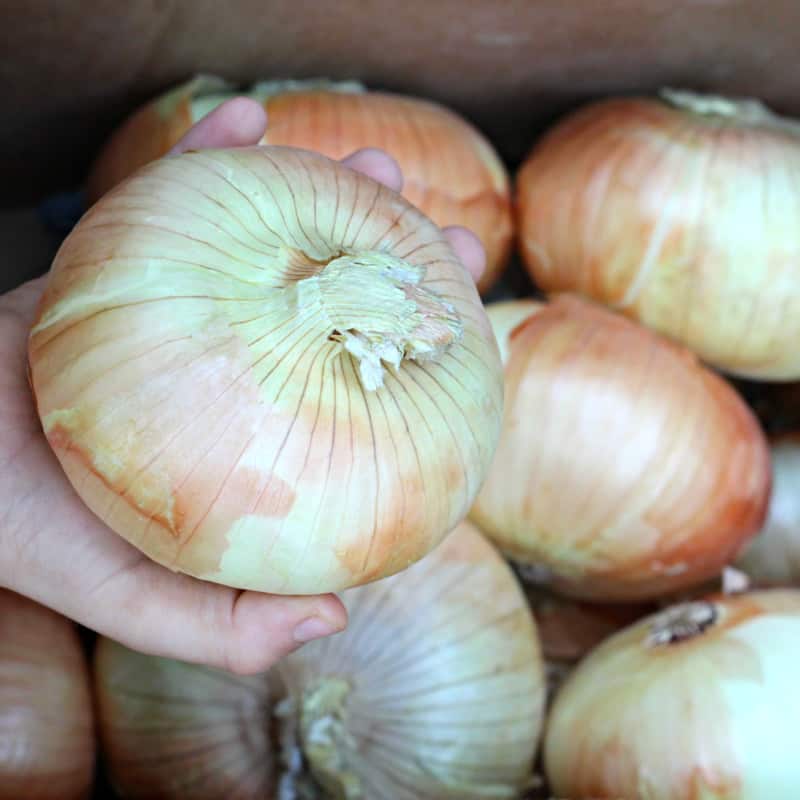 100 registered South Georgia growers plant the Vidalia onions each year, by hand. Vidalia onions get their sweet flavor through the perfect combination of mild winters, low sulfur soil and a seed variety that has gone through rigorous testing. Some of the world's best chefs and home cooks prefer Vidalia onions for their sweet, distinctive flavor.
Vidalia Onion Bacon Cheeseburgers
I wanted to combine my favorite memories of summer grilling with this delicious recipe for Vidalia Onion Bacon Cheeseburgers. It originally started as just bacon wrapped Vidalias alongside the burger, but well, burgers are always better with bacon AND onions on top! And you can even add extra grilled onions on top to get that extra Vidalia flavor!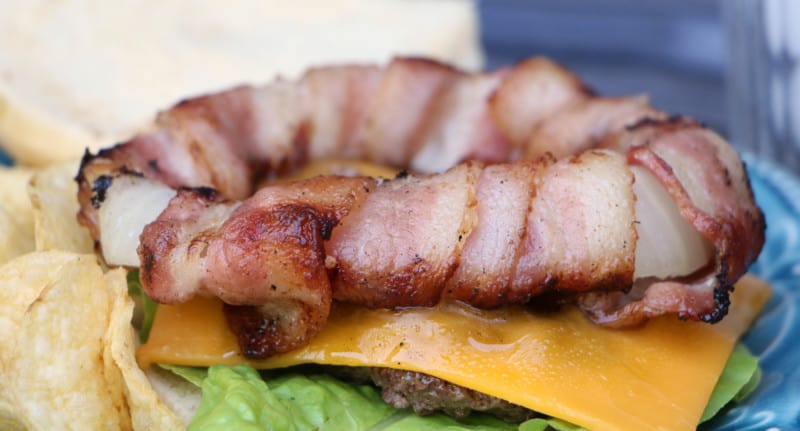 This recipe is pretty easy to make! Check out the video to see how I did it: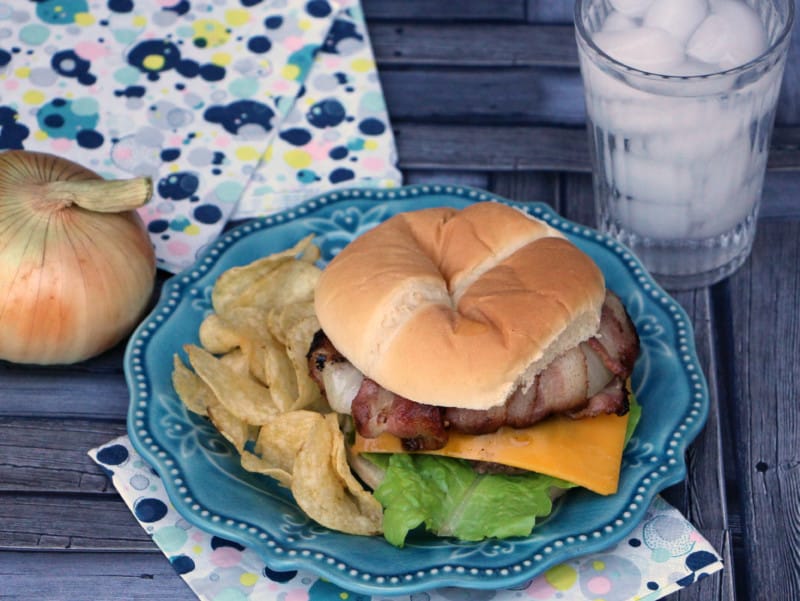 Yield: 5
Vidalia Onion Bacon Cheeseburger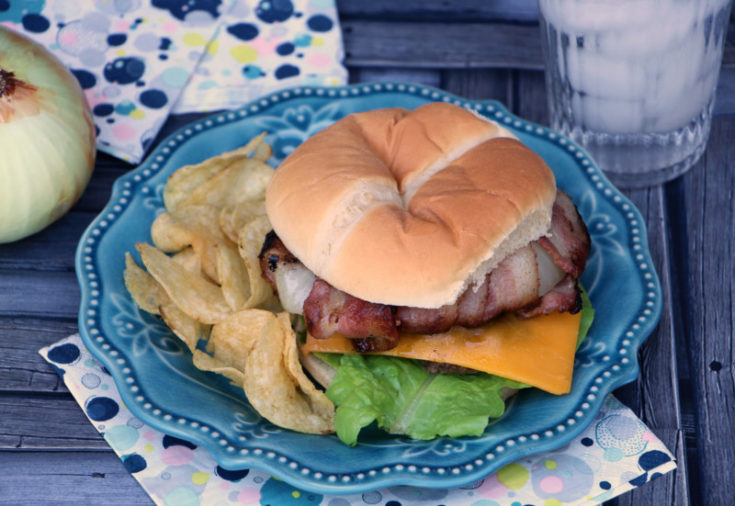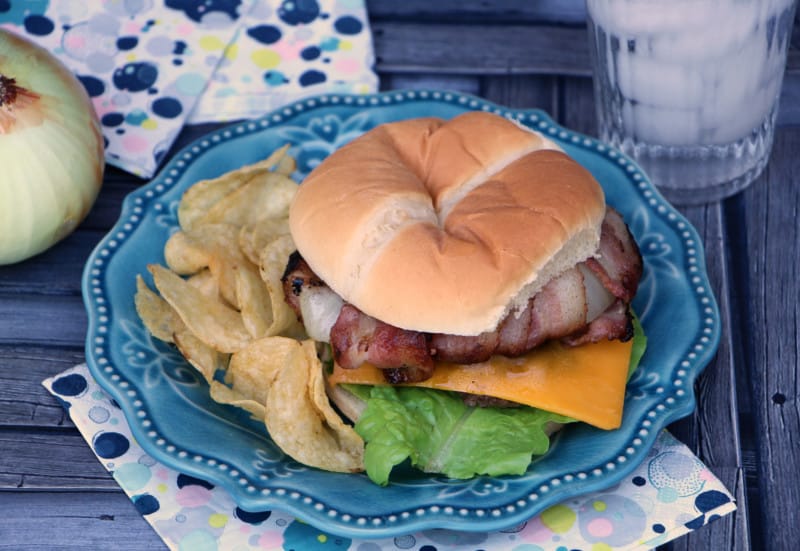 Jazz up your traditional burger with visalia onion bacon cheeseburgers!
Ingredients
1 1/2 lbs hamburger meat
salt, pepper, garlic salt, to taste
8-10 slices bacon, thick-cut
1 Vidalia onion, sliced
5 slices Cheddar cheese
5 hamburger buns
lettuce
ketchup, mayo, mustard, pickles, optional
Instructions
Take hamburger meat out of packaging and leave in a bowl on the counter to reach room temperature.
Slice Vidalia onion into about 1/2" slices, separate.
Wrap bacon slices around five big onion rings. Secure with a toothpick if necessary.
Form five patties out of hamburger meat. Season with salt, pepper, and garlic salt as desired.
Turn grill on and let temperature rise to 350 degrees F.
Placed bacon wrapped onion rings, hamburger patties, and leftover onions onto the grill. Be sure to stand close to the grill to monitor food.
Check food every 4 minutes or so, flipping occasionally. When burgers and bacon onion rings are as done as you like, remove them from the grill.
Assemble burgers as you like, topping them with a bacon onion ring and bun on top!
Serve and enjoy!
Purchase Vidalia onions in your local grocery store through August and visit vidaliaonion.org for more information and inspiration!