This post that shows you how to protect the sheets from bedwetting is brought to you by PeapodMats. All opinions are mine.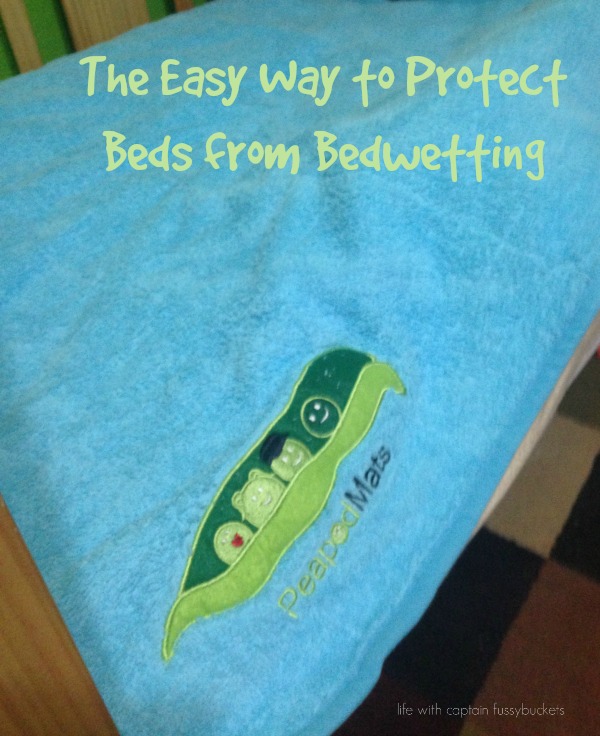 When kids and pets are in your house, it seems like accidents always happen. Even with the best diapers or overnight protection, there seems to always be those nights when someone drinks way too much before bedtime and is far too sleepy to wake up and use the restroom. Or when somone is sick with a tummy bug and can't make it to the trash can in time. You know how it is! Most often for us, however, it is an unanticipated, unknown deluge in the middle of the night. I'll go check on the kids at 2 AM and D will be soaked and snoozing right through it. So, I change him while he is half asleep, but I don't want to change all of the sheets on the bed, along with a mattress protector underneath. So what's an easier solution? Something that lays over the mattress that the child sleeps on! I've tried this, actually…I threw a towel over the sheet, but it got all bunched up, wasn't comfortable, and didn't really absorb as much as you would think.
PeapodMats were created with parents in mind. They lie flat on top of sheets and stay in place with a grippy material underneath. This allows kids to sleep comfortably in bed without bunching underneath. There is also no "plastic crinkle" sound every time the child turns over!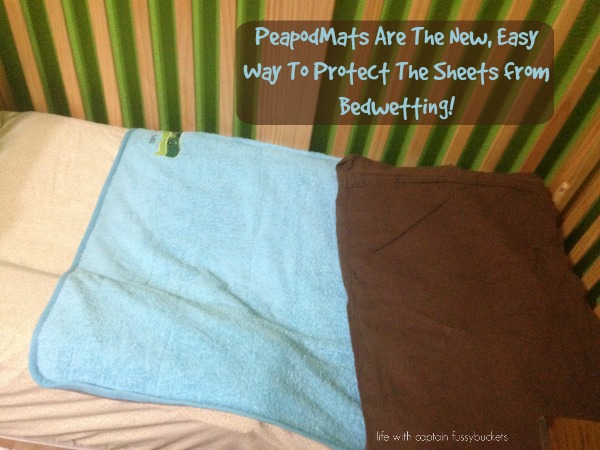 The PeapodMats are made with three layers –
TOP: cotton terry for comfort and breathability, stitched grid to prevent bunching
MIDDLE: cushioning fibers to absorb moisture
BOTTOM: coated and brushed to prevent leaking and to grip surfaces
Unlike other products for kids, PeapodMats can be used for a lot of different purposes after bedwetting is over. Think pregnancy, birthing, breastfeeding, co-sleeping, travel mat, vehicle seat protector, beach mat, park mat, tummy time mat, changing mat, playpen mat, bathing mat, nap mat, sleepovers, campouts, adult incontinence, bedrest, and much, much more.
PeapodMats come in different sizes and colors. Check out the helpful PeapodMats website for more information. Visit their "Retailers" information to purchase, or visit Amazon to see what's in stock!
Win a 3×3 PeapodMat, available in winner's choice of color, (in stock colors only.) Enter in the Rafflecopter form below! US only, one entry per day, per household. Good luck!