I've always been leery of "themed" kids' rooms. I know that Captain Fussybuckets has already gone through a zillion phases of things he absolutely loved…from dogs, to horses, then to Ni Hao, Kai Lan, Peppa Pig, fire fighters, sports, and now he's on a "transportation/construction" phase. Who knows how long each phase will last? That's why I'm not too thrilled with going out and spending a lot of money on redesigning the WHOLE room to fit his current phase. So stickers and decals from Wall2Wall Stickers, which are completely removable and reusable, are great for kids! You can redesign a whole room, just with some stickers or wall decals!
I had a hard time picking some stickers and decals for our review from Wall2Wall decals. They have SO many choices! I eventually narrowed it down to the Transportation and new Build a Road wall decals: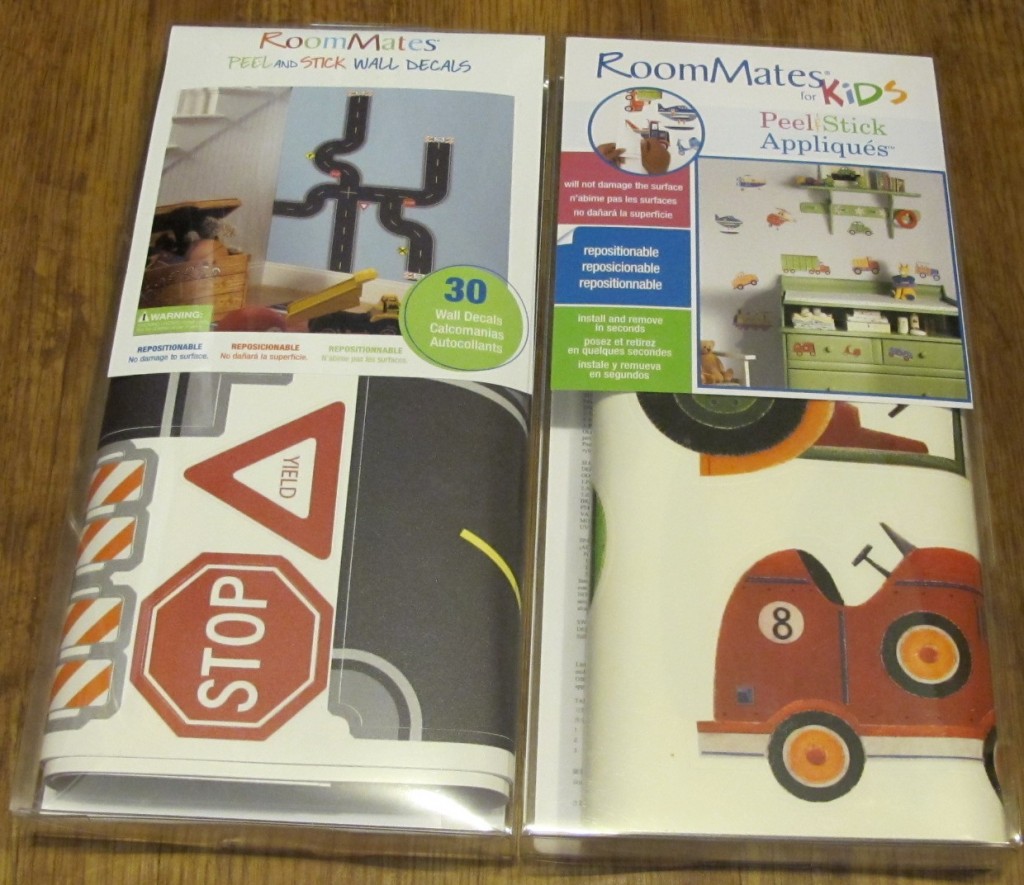 When we received them, I thought for sure that they wouldn't go together, but they really did! I started with the Build A Road decals, which were suprisingly easy to put up: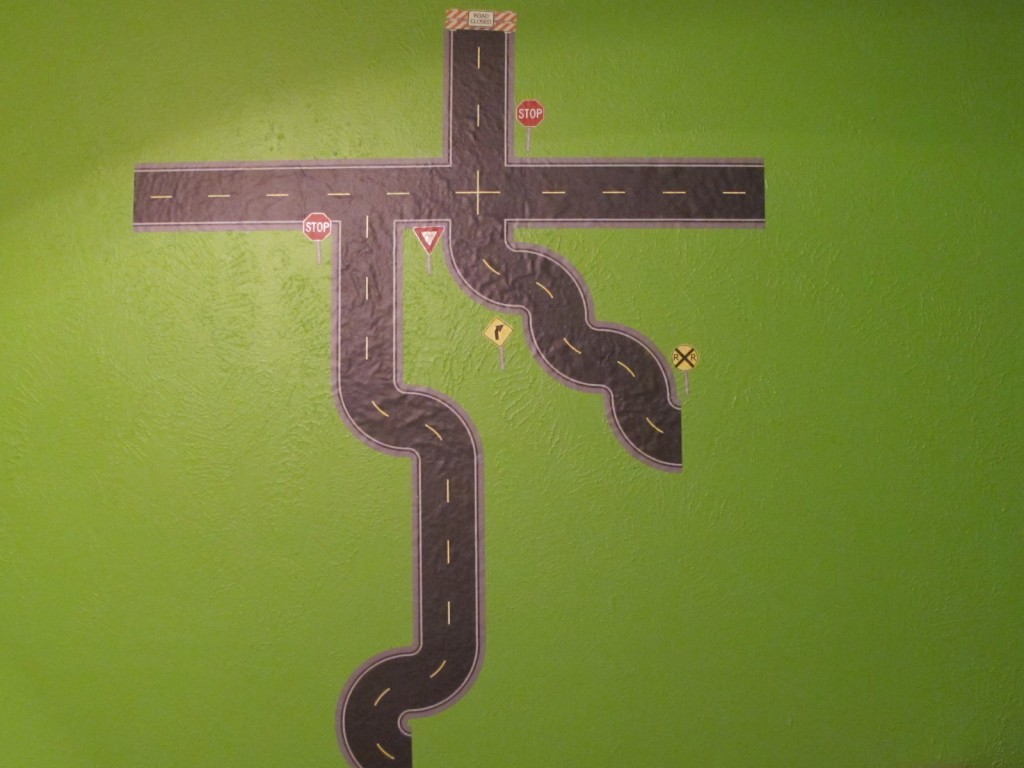 Then Captain Fussybuckets started helping me with the Transportation stickers. We decided that not all of the stickers needed to go on the roads. After all, we didn't want the roads too cluttered!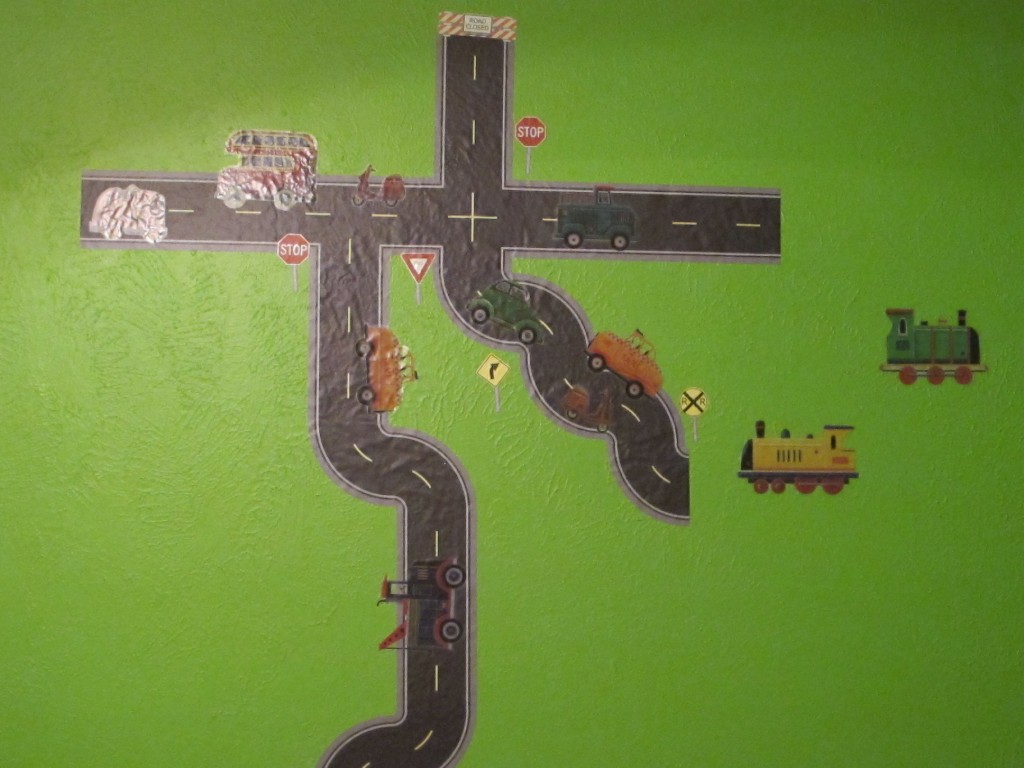 He really got into placing the extra stickers on his wall. His favorite sticker was the "Ice Cream Truck" sticker!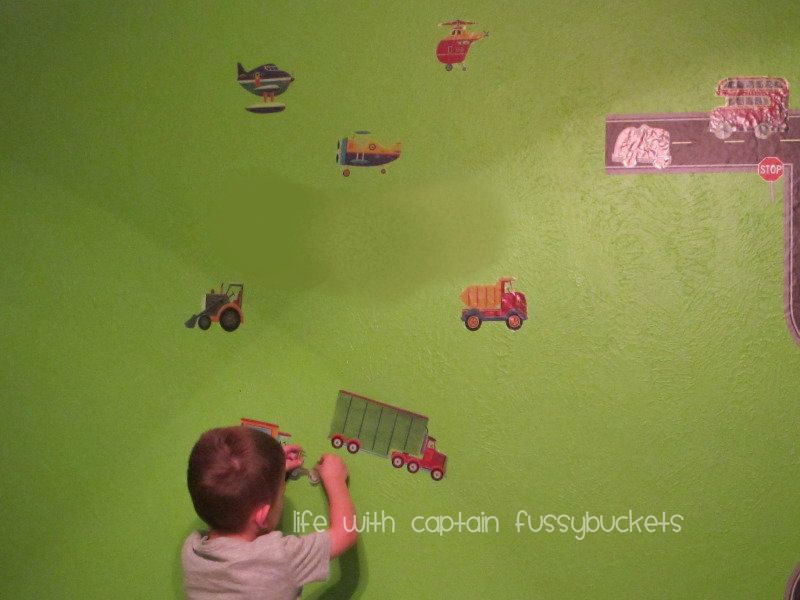 There were a lot of stickers in the package, perfect for creating a border around a room, accents for drawers or doors, and more! Captain Fussybuckets wanted to share a few cute cars with Baby D for his wall, and they look really awesome! Baby D points to them when you ask where "his cars" are!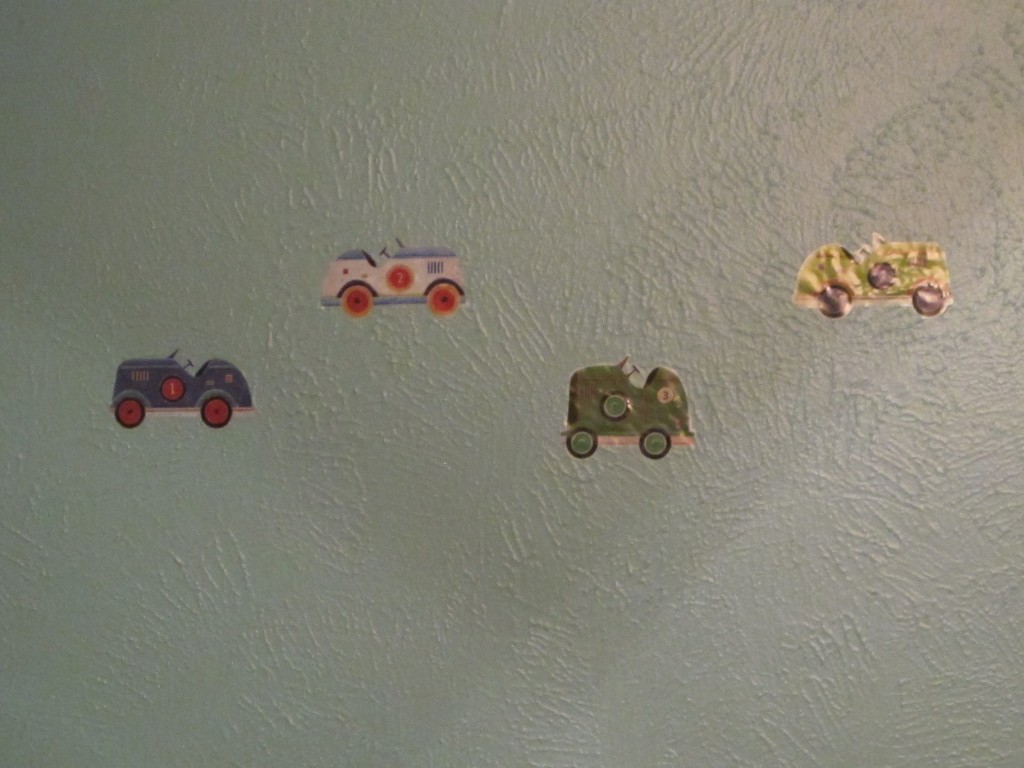 You can purchase the Transportation set and the Build A Road decals on Wall2Wall Stickers for $13.99 each. That's a GREAT price for a fun, easy way to decorate a room! Check out all of their other options and follow Wall2Wall Stickers on Twitter and Facebook, too!
Wall2Wall Stickers is our sponsor for the Summer Sizzle Giveaway Hop, hosted by Mom with a dot com! Come back tomorrow to enter to win a GREAT prize!