I know, it's the hottest month of the year and you're wondering why on earth I'd be making a hot soup, let alone posting about it. Well, I have been craving Tomato Bisque ever since we had some a few months ago at Medieval Times. So today, I decided to make some! I found a few different recipes online, but I tweaked one to my liking and it was delicious!!!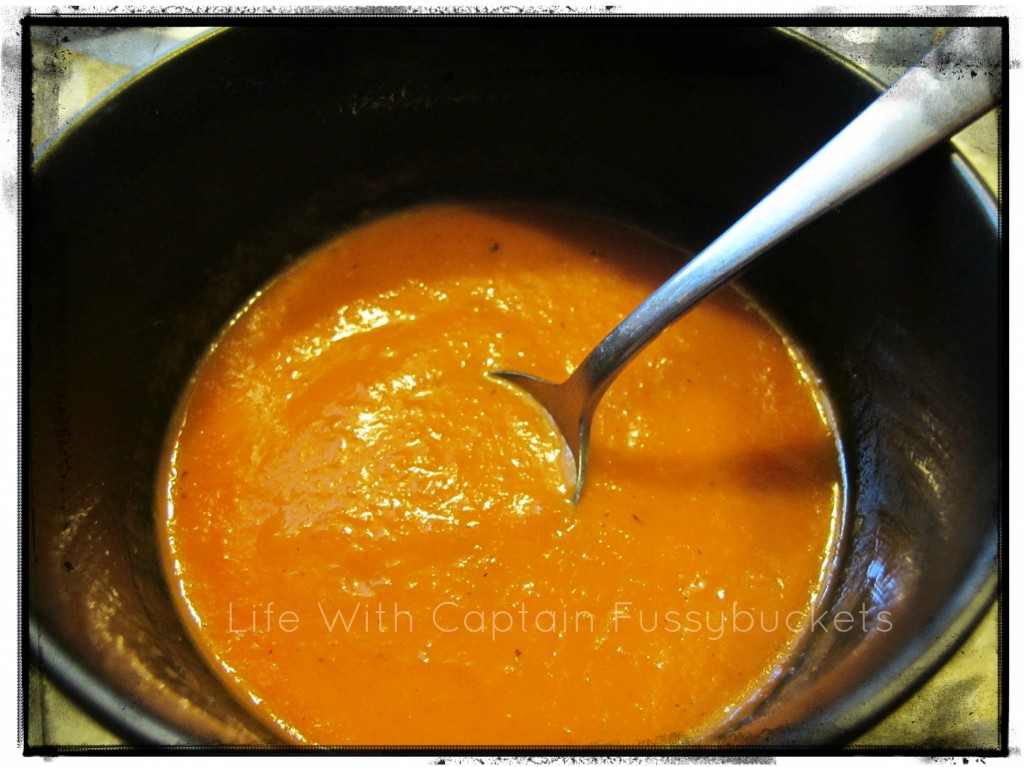 Fire Roasted Tomato Bisque
Ingredients:
2 TBSP butter
1/2 onion, chopped
1 TBSP sugar
1 TBSP flour
8 oz (approximately) chicken broth
2 – 14 oz cans of fire roasted tomatoes
1/2 cup of milk (or cream if you prefer)
salt to taste
Directions:
Melt butter in a sauce pan over medium heat. Add chopped onion and sugar. Stir and cook the onion until soft and clearish.
Stir in flour and cook for about a minute.
Add the chicken broth and tomatoes. Bring to a boil and then lower the heat so the mixture is simmering, but not boiling. Simmer for about 10-15 minutes or after the mixture has thickened.
Add salt to taste.
Puree the mixture in a blender. Be careful, because it will be hot and you want to do it in small batches.
After the soup is pureed, add it back to the sauce pan, along with milk or cream, and heat through.