How To Survive (and Thoroughly Enjoy!) Walt Disney World with an Active Toddler : Part One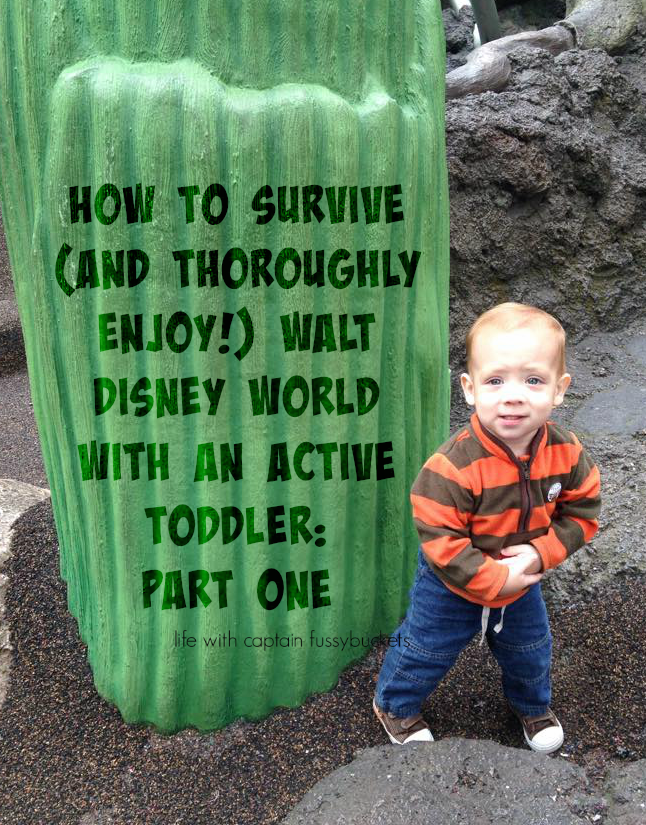 We recently took a family vacation to Walt Disney World in Orlando. It was a great opportunity with a group of homeschool families to participate in Disney's YES class. Hubby had been to Disney World a few times as a child, but I had never been. To say I was apprehensive and nervous to take three young kids is an understatement! Hubby and I talked about it and we also talked with others who had taken friends to Disney World and we decided it was a great opportunity that we should just sign on for and hope for the best! I began reading up and educating myself as to what to expect. I *may* have driven hubby a bit crazy a few times, but hey, I needed to be prepared! We waited until about 48 hours before we left to tell the boys we were going to Disney World, which was the best decision for all of us. It was hard to wait, but it was worth it!
Many people (even strangers at the store, oddly enough) had told me "wait until they're older so they will remember!" and honestly, that did concern me. I was worried that I would be standing around trying to keep Baby Brother, who was 15 months when we went, while the other boys and Daddy rode all the fun rides. I was worried about naps, food, night time sleeping, and more. Would it be a disaster? Our trip was Monday – Friday and oh yeah, we would all fly in an airplane together, too! That was a first for the boys, but I'm so happy to tell you that the plane ride went more smoothly than I could have even imagined. I made sure to pack all of the essentails: diapers, wipes, sippy cups, snacks, snacks, and more snacks! Also, coloring books, crayons, books, and tablets for the older two.