Not everyone likes the spices in this recipe, so play around to see what you and your family like the most!  Captain Fussybuckets liked it because it had chocolate in it.  :o)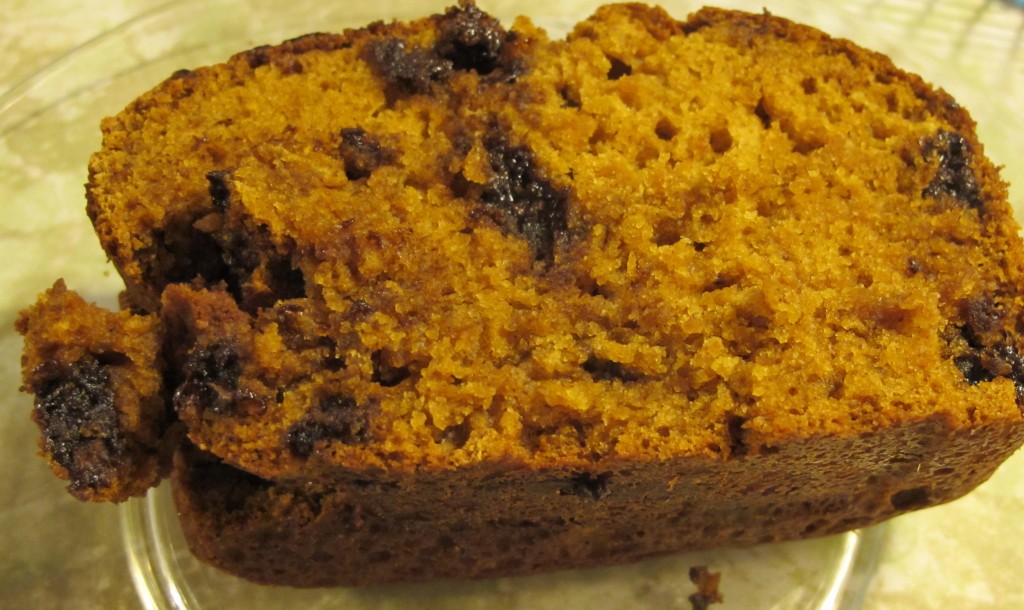 Enjoy!
*************************************************************************
For an alternate recipe idea, try
Pumpkin Bread
with this special ingredient!
Chocolate Chip Pumpkin Bread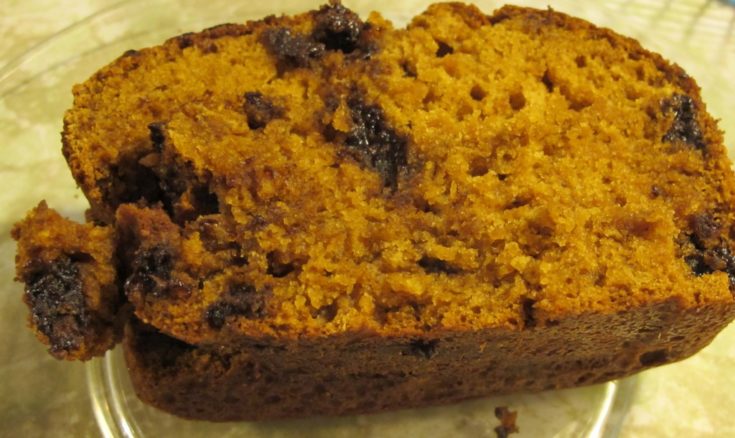 Enjoy a warm slice of chocolate chip pumpkin bread for breakfast or a snack!
Total Time
1 hour
10 minutes
Ingredients
3 cups sugar
1 15 oz. can pumpkin puree
1 cup oil or applesauce
2/3 cup water
4 eggs
3 1/2 cups flour
2 tsp cinnamon
1/2 TBSP ground nutmeg
2 tsp baking soda
1 tsp salt
1 cup mini chocolate chips
1/2 cup chopped walnuts, optional
Instructions
Preheat oven to 350 degrees. Grease and flour three 9x5 inch loaf pans.
In a large bowl, combine sugar, pumpkin, oil, water, and eggs. Beat until smooth.
Blend in flour, cinnamon, nutmeg, baking soda, and salt. 
Fold in chocolate chips and nuts. Fill pans 1/2 to 3/4 full.
Bake for 1 hour, or until an inserted knife comes out clean. Cool on wire racks before removing from pans.