I have talked previously about how I am really trying to minimize the waste that our fridge produces. (Okay, that we let happen by not taking care of it or not eating it quickly enough before it goes bad!) I think we have done a great job at storing our food properly so we can make sure our food stays fresher, longer. Our fridge is looking great and food is getting eaten which means, we are saving money! Yay!
I was on a mission to spread the food saving joy and visited the fridge at hubby's work the other day. This fridge is used a lot. It is used to store drinks, condiments, foods, and snacks to feed our church members, kids, and people from the community. It sees a lot! I opened the fridge and you know how it is, stuff just gets thrown in there in a rush because people are busy. That particular day, I found a pitcher of juice that was covered with ClingWrap (which is great!), but there was also an opened can of chili and a package of cookies, opened, that wasn't sealed in any way. I quickly wrapped these items up with Glad® Press'n Seal® and put them back in the fridge. That way, they will last longer and not have the icky fridge taste!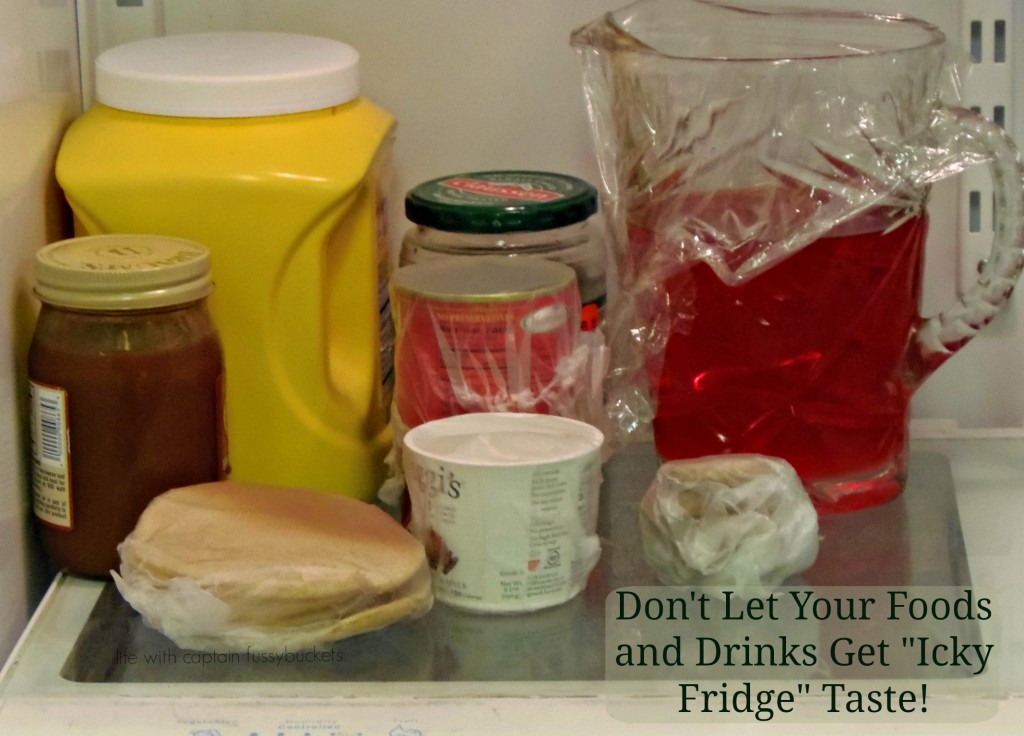 I like to use Glad® Press'n Seal® for wrapping up leftover pancakes and half eaten cups of yogurt. It's a hassle free, simple, and even BPA free way to keep your foods fresh.
A great thing about Glad® Press'n Seal® is for more than just food and beverages. The boys and I brainstormed about what we could wrap in Glad® Press'n Seal®. The boys said it would be great to wrap their shoes and clothes and stick them in a backpack for a rainy campout. That way, your clothes stay dry! Also, I had the idea of wrapping diapers and tossing them in the diaper bag for rainy days. This is even good for every day use, because I can't tell you how many times the diaper in my bag has been wet from leaky cups! Wrapping up the emergency diaper is always a great idea.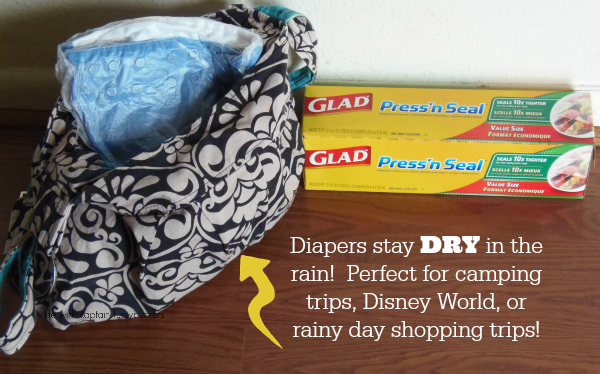 Glad® is encouraging people to "Wrap Outside The Lines" with their fun contest. Get creative for a chance to win a trip to ride a rooftop rollercoaster in Las Vegas! Each week, you will have a different challenge. Simply wrap it, snap a picture of it, and tweet it, along with @GetGlad and you're in! Check out Wrap Outside the Lines for more information.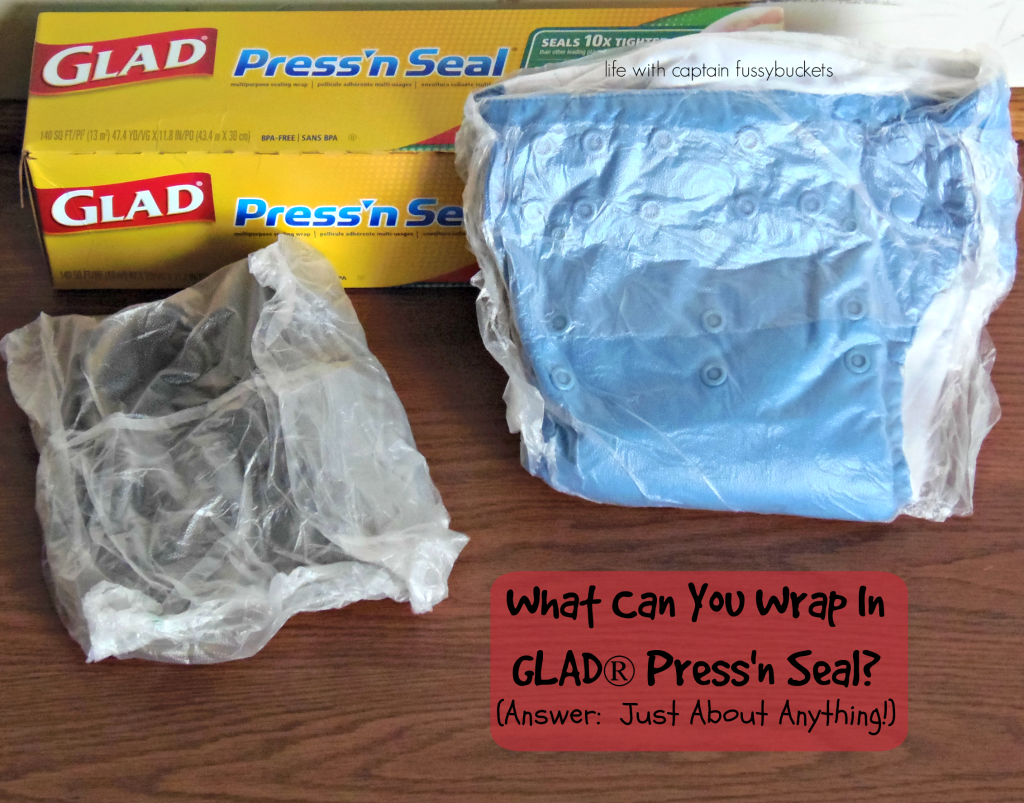 Check out our fun video (and look for the awesome, unplanned "plank" from D:)
This is a sponsored conversation written by me on behalf of Glad Food Protection. The opinions and text are all mine.