This no-bake recipes post has been brought to you by Foodie. All opinions are mine.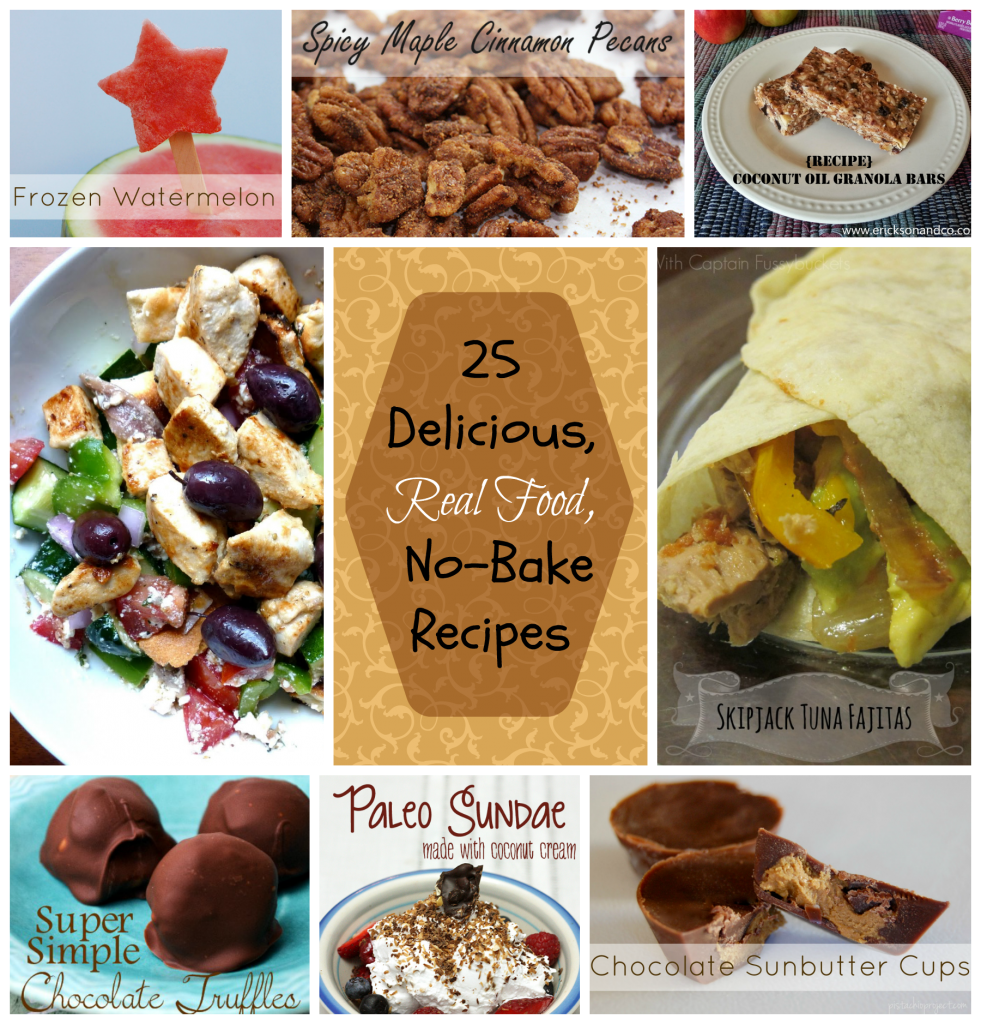 Summer is coming and soon our days will be H-O-T. We don't like to turn on the oven much during the summer because the air conditioner just can't keep up and it makes it miserable inside. I've made a Foodie collection of delicious no-bake recipes made with REAL food. There are snacks, desserts, and even a few dinner meal ideas in my collection, and you're sure to enjoy them.
Check out 25 Delicious, Real Food, No-Bake Recipes

by Gena at Foodie.com
Create your own Foodie collection with these and any other recipe on the internet, so your favorites will always be right at your fingertips. Be sure to check out my 13 Mouthwatering BBQ Recipes for Grilling Season, too. Have a great, safe summer and enjoy the air conditioning!