This crunchy peanut butter chocolate bars and snackation post was brought to you by Smucker's. All opinions are mine.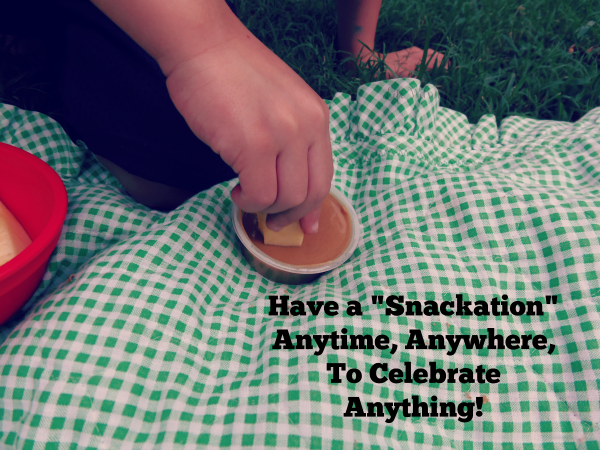 School started this week for the older two boys and man, it has been a long week! The Captain started off apprehensive, but finished the week confident and looking forward to the next week. D, however, back tracked and was very, very sad by Friday. We all needed a break, whether we wanted to admit it or not.
I had planned a special "Snackation" to celebrate our first week of school and we just had a nice, relaxing time as a family in our backyard. We are lucky enough to have the shade of a tree, a great swingset, and a relatively quiet neighborhood. We laid a blanket out and just sat, snacked, talked, and had fun. It was great quality family time. And of course, there was yummy food! I used the Smucker's and JIF products that I bought at Walmart for our Snackation and made a few special treats for us to enjoy as a family.
Baby Brother cannot have peanut butter, but he enjoyed a grape jelly sandwich and apple slices, as well as some strawberries.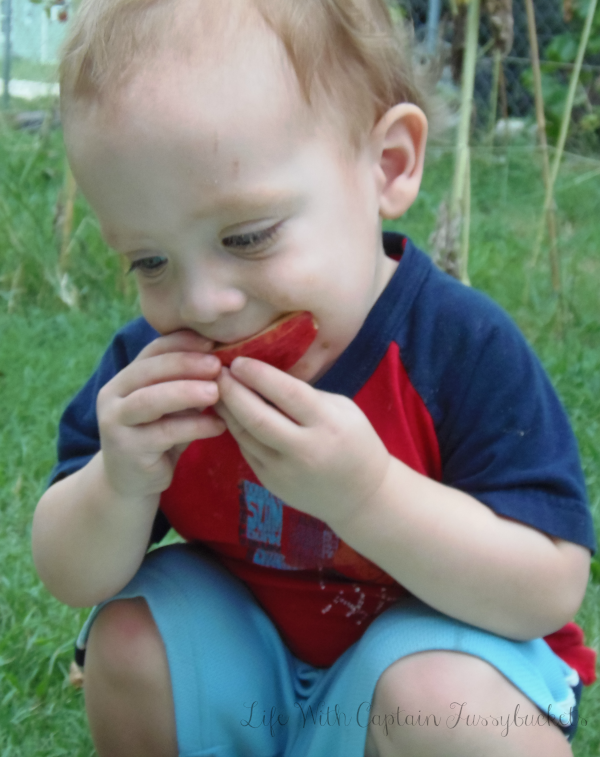 D really loved dipping his apple slices in Jif to go peanut butter cups. I think I will send some to school in his lunch box next week.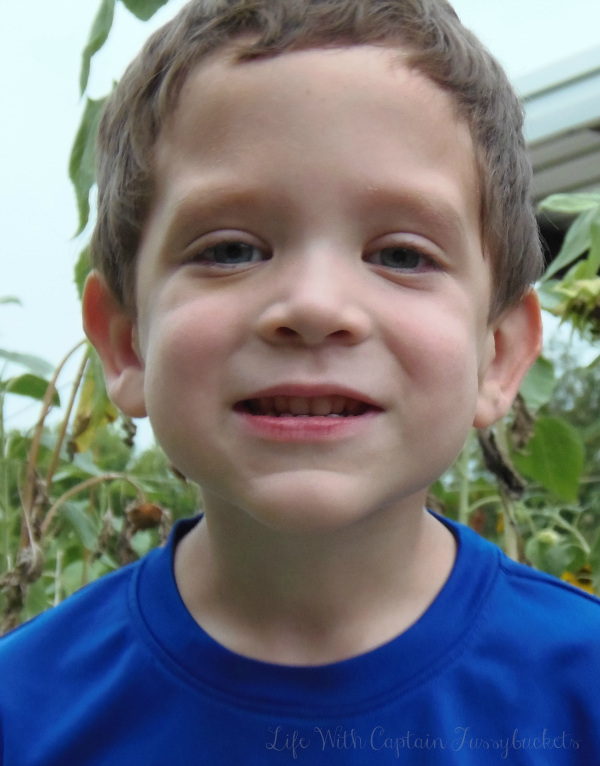 We also tried the new Jif Cookies 'n Cream Hazelnut spread with strawberries. This spread has so many possibilities.