This is a sponsored post in partnership with
The Network Niche Influencer Agency and HoneyBaked Ham. All opinions are mine.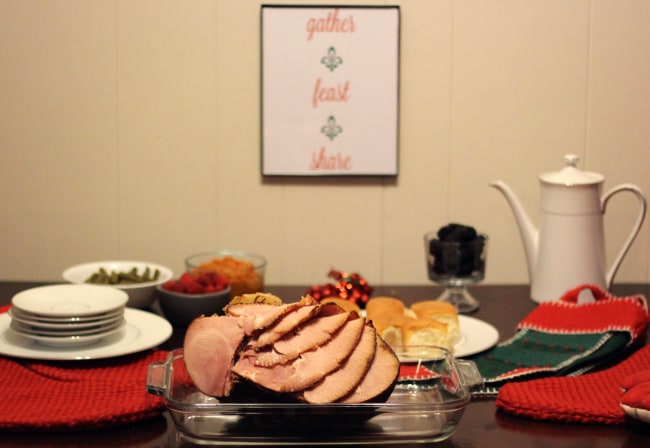 I love the holiday season! Everything about the holidays are so special and memorable. I have fond memories of the delicious meals my mom would always prepare for Christmas, but I really had no idea how much work goes into each meal until I became an adult. And now I know….it is SO much work, and so often, grandparents, parents, aunts, uncles, etc can miss out on special moments because they are in the kitchen, cooking away.