I received product in exchange for hosting a giveaway. All opinions are mine. contains affiliate links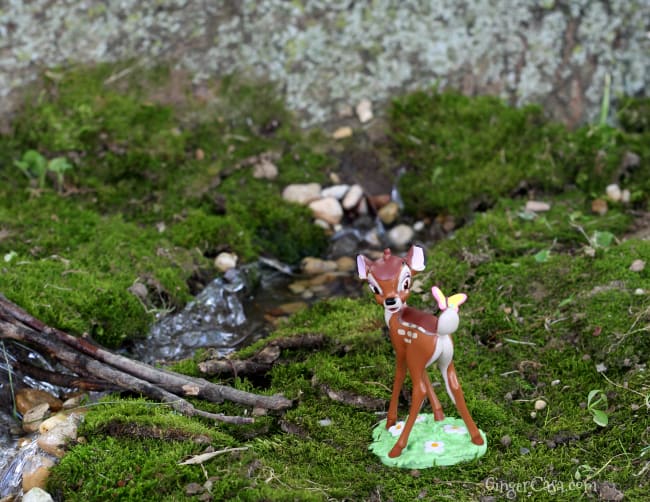 One of my favorite movies from my childhood was Disney's Bambi. I loved the cute little animal characters and the friendships between them. I remember collecting different Bambi figurines from a fast food restaurant…I actually still have a few of them!
When I heard that Bambi was coming out of the Disney vault and being released on Blu-Ray, I was so excited! I wanted my boys to share in the joy that I did as a child. I found some adorable Disney Bambi figures play set on Amazon and teamed up with my little guys to make a Bambi fairy garden!