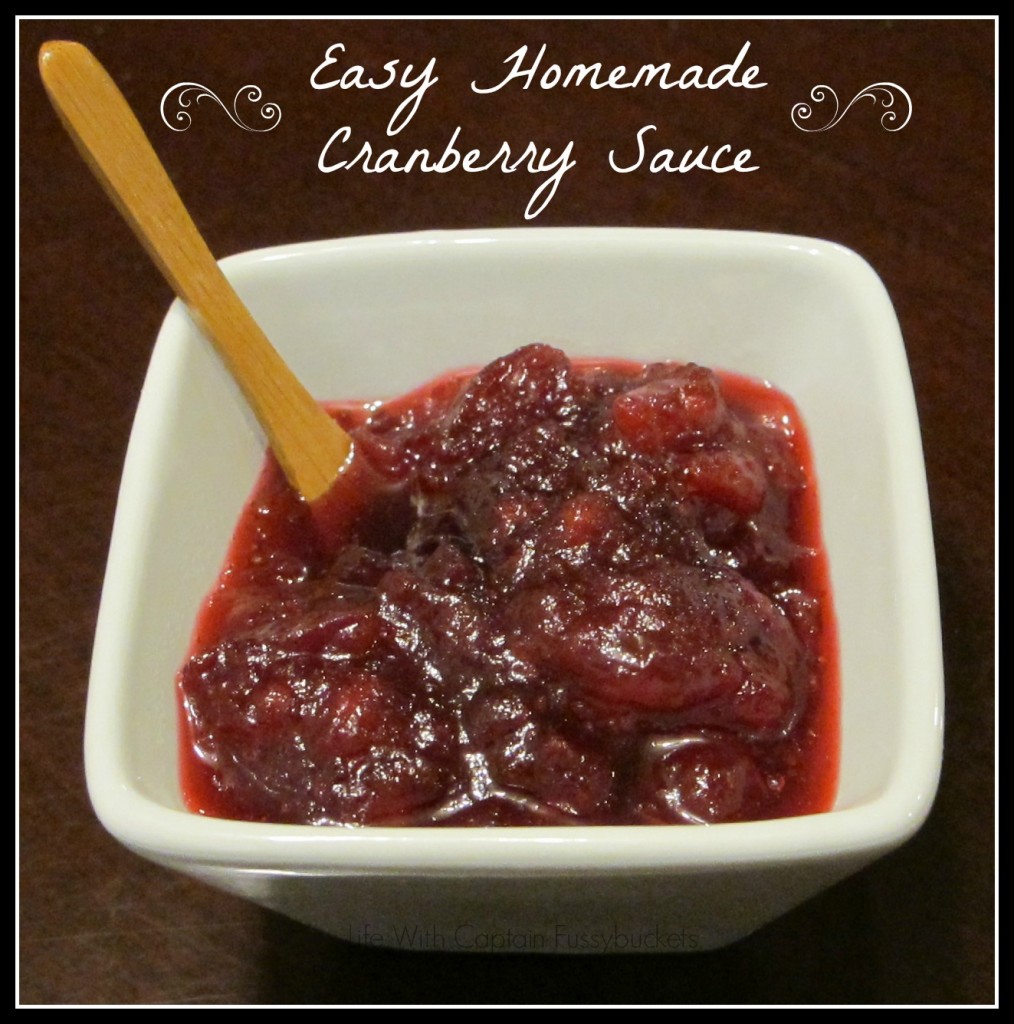 Fall is my favorite season, for many reasons. My top three reasons all involve the foods that are in season during the fall: apples, pumpkins, and delicious cranberries. For so long, I bought the canned cranberry sauce but last year I wondered to myself how hard it could possibly be to make cranberry sauce and you know, it's pretty easy AND homemade cranberry sauce tastes SO much better than anything you could ever buy in a can!
I just found cranberries for sale in the grocery store…they are only sold Oct-December, I believe, so I will grab a few bags every time I see them! Cranberries can be frozen in the bag for up to a year, so stock up so you can make all of these delicious cranberry recipes throughout the year.
Now….back to the homemade cranberry sauce. It takes about 10 minutes and four ingredients! Can't get easier than that!
Ingredients:
3 1/2 cups of fresh cranberries

1 cup of water

1 cup of sugar

1 TBSP honey
Directions:
Rinse cranberries and pick out any bad ones.

Bring water and sugar to a boil.

Add cranberries

Continue to boil for 8-12 minutes, stirring occasionally, over medium-high heat.

Stir in honey and turn off heat.

Let cool.

Mash cranberry mixture with a potato masher, or leave whole if you prefer.
This cranberry sauce is perfect with the traditional turkey and dressing meal at Thanksgiving OR with chicken, pork, just about any meat and lots of vegetables, too!