Simple Easter Bunny Wreath DIY
A while back, I noticed that our grapevine was out of control. It grows on the fence between our garden and carport, and it was so out of control that the boys had to push them back if they go out of Daddy's car. It was almost like a jungle! I enlisted the help of the Captain and D to prune the grapevine, which apparently you are supposed to do in the winter, anyway, to encourage new growth in the spring.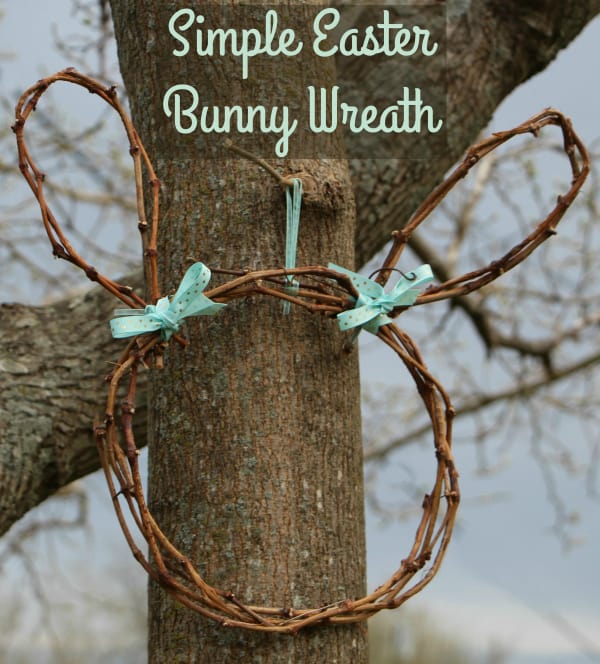 I taught the boys how to use the loppers to carefully trim the old vines that were growing right into the carport and our garden. Traditional pruners would have worked too, but well, loppers are more fun to use and to say. The Captain would prune off a few vines, then D would. My little boys LOVE to cut things, especially big things like a grapevine! After a lesson in where to cut, I let the Captain get a bit too comfortable and he lopped off a huge part of the vine, but hey, it happens. It will grow again!