This inspirational gifts post was brought to you by Propeller Consulting/FlyBy Promotions. All opinions are mine. Photos have been used with permission.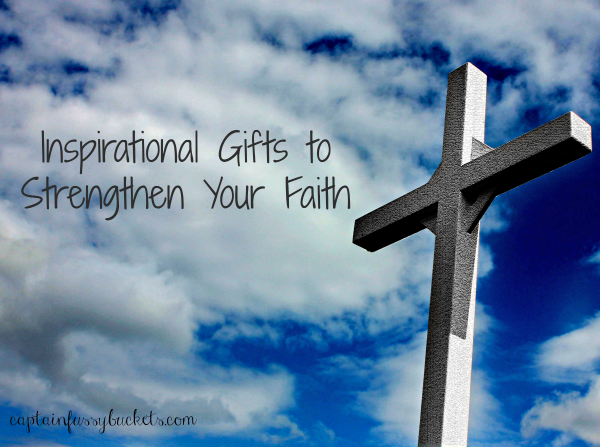 Being a Christian is never easy, and in all truth, it's becoming increasingly difficult. Not as difficult as Bible times for sure, but with modern technology and worldly skepticism, it sometimes is hard to have faith. I am sure a large percentage of Christians do face a battle with their lack of faith sometimes. With so many people trying to disprove the Bible and spreading the "do what you want because you only live once" message, it is hard. Lots of modern day Christians and people from the Bible have struggled with their faith. Even close friends of Jesus had trouble believing! My personal advice is to not shove those feelings of doubt down, but to surround yourself with knowledgeable people to talk to, read the Bible, and explore positive works from faithful Christians. It does me a world of good to change the radio to a Christian station and pray. The Bible tells us to pray all of the time. With so many distractions, I think inspirational gifts and artwork in the home also help keep your mind focused on what's really important.
Home Decor/DIY
I love little reminders and Bible verse art, like this one below from Mission to Save. It's a free printable, too, so it's easy to print and frame.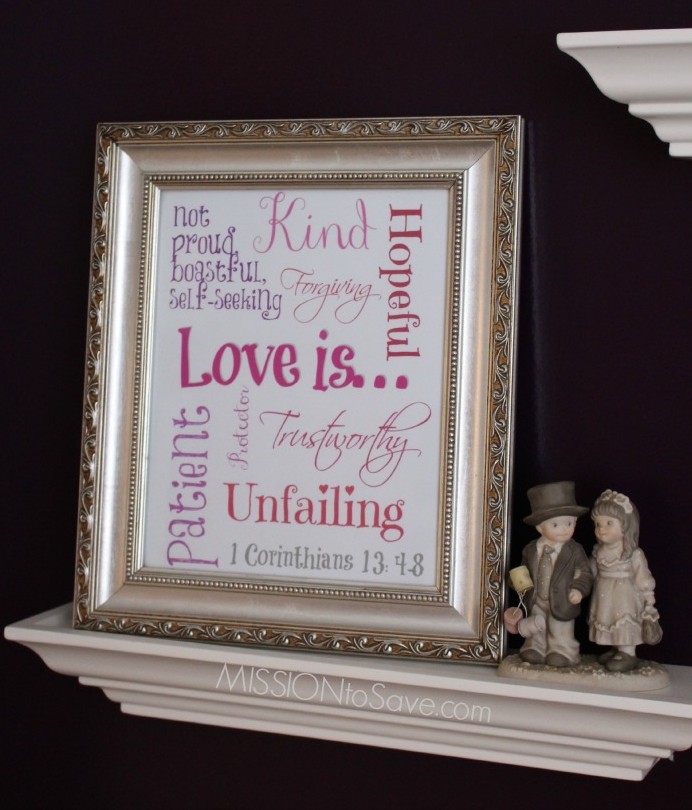 Whether you have a wall of crosses or a few displayed throughout the house, they are great reminders of Jesus' sacrifice for us. This Cross Framed on Burlap from Dukes & Duchesses is classy and would make a beautiful gift: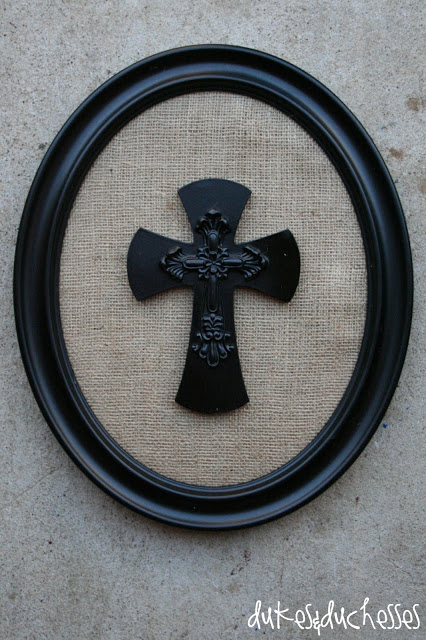 Joshua 24:15 is a very popular Bible verse for families. This DIY personalized house picture from Mission to Save is great, because it is made on vellum which is then laid over a picture of a house. So sentimental and teaches children from a very young age how important faith and Christianity is to their parents.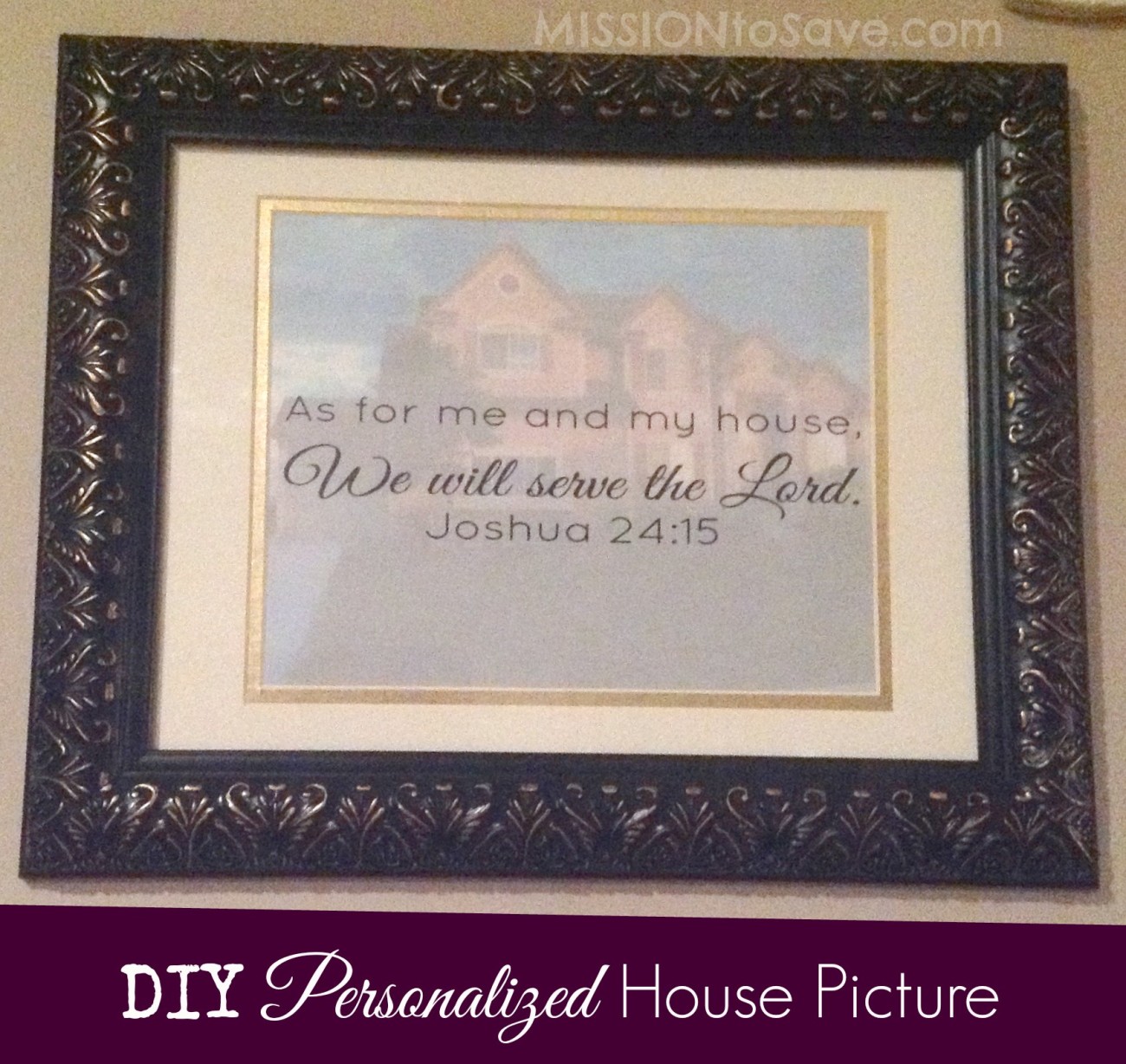 I am a sucker for Christmas themed decorations, year-round. This could be an ornament, wall hanging, or it could sit on a shelf as a daily reminder of the birth of Jesus. Find out how to make it at Equipping Godly Women.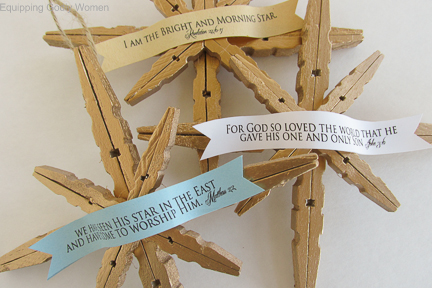 DIY Jewelry
These wire and bead cross pendants are beautiful and unique. See the instructions at Dukes & Duchesses!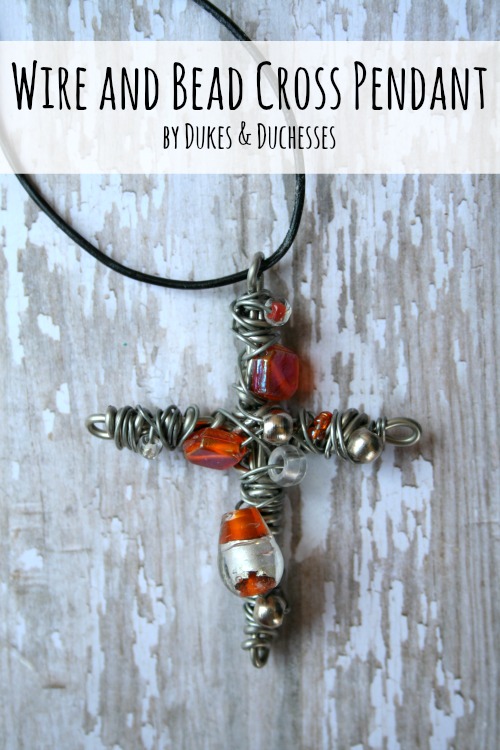 Movies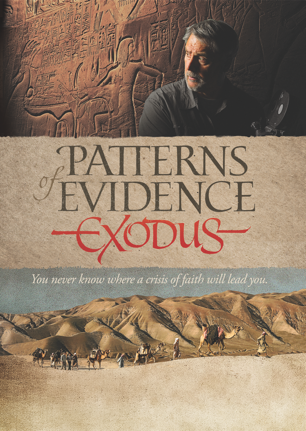 I think it's also important to get your hands on books, CDs, and DVDs from people who have done their research, devoted their lives to God, and have a strong Christian faith. A new DVD that has just come out is Patterns of Evidence: Exodus. Many of the world's most prominent archeologists and historians have said that there is no hard evidence to support the Exodus story found in the Bible. This skepticism can be contagious and easy to follow and many people, including Christians, have labeled the whole book as "fiction." Fimmaker Timothy Mahoney begins with the question "Is the Bible just a myth, or did the archeologists get it wrong?" He has documented his journey across the globe, looking for answers. This DVD contains in-depth archeological investigation into the Exodus from Egypt. The goal of this documentary is to communicate TRUTH of the Bible and help believers to strengthen their faith.
Kevin Sorbo narrates the documentary, which also includes interviews with leading archeologists including Israel Finkelstein, Kent Weeks, and David Rohl, and guest appearances by Israel's Benjamin Netanyahu and Shimon Peres. This DVD researches the stories of Moses, Joshua, Jericho, Joseph, the Israelites, Egyptian kings, and more. Timothy Mahoney has really examined his own faith and religion in this film, and we can all benefit from his journeys!
Purchase Patterns of Evidence: Exodus at the POE website or Amazon. Check out a preview here:
Music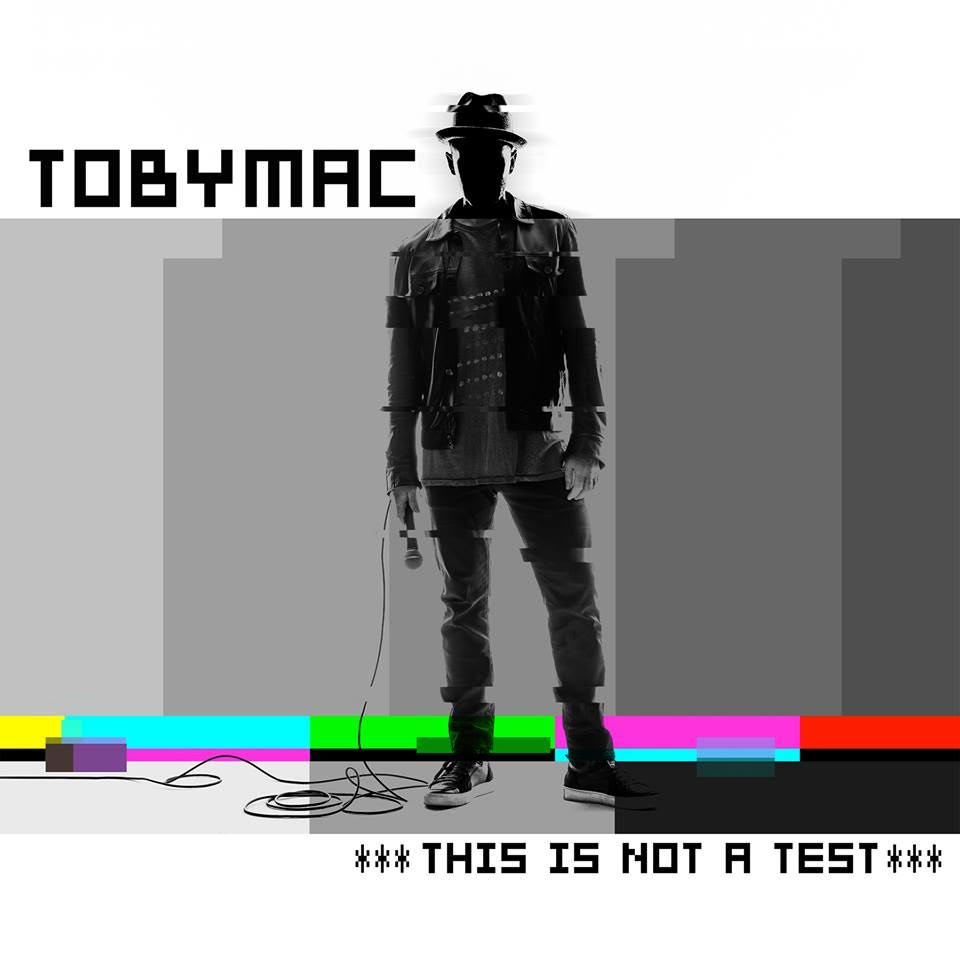 There is nothing more refreshing to me than new music. TobyMac has been around the Christian music scene for years, and his music continues to appeal to all ages and have an uplifting message. "This Is Not A Test" comes out on August 7th and does not disappoint. The Captain's favorite song is "Beyond Me" and is a great song about having faith!
You gave me the stars put them out of my reach

Called me to waters a little too deep

Oh, I've never been so aware of my need

You keep on making me see

It's way beyond me

Anything that I got the strength to do

In over my head keeps me countin' on You

I'm leaving the sweet spot, sure shot

Tradin' it all for the plans You got

Is it so crazy to believe
TobyMac's songs get you thinking, dancing, and praising God and that's just what we need! This CD is a great start to your day or a pick-me-up anytime. There are so many different thoughts and sounds enveloped in TobyMac's latest release, and it would be a fantastic inspirational gift!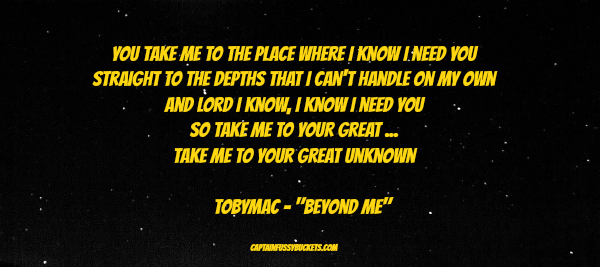 I love how no two songs sound alike. "Fall," "Like A Match," Undeniable," and more songs are all well written, well thought out, and performed by TobyMac and the musicians so, so well. The boys and I really enjoyed listening to this album on our road trip yesterday. We are all big TobyMac fans and I think you will be, too. Learn more about TobyMac and preview his newest release on his website.
Pre-order this album on iTunes and receive four songs instantly and also, make sure enter to win the #FEELIT Sweepstakes!
Propeller/FlyByPromotions is giving you the chance to win! One winner will win the new "Patterns of Evidence: Exodus" DVD and another will win the new CD from TobyMac: "This Is Not A Test." Just enter in the corresponding Rafflecopter below!
Disclosure (in accordance with the FTC's 16 CFR, Part 255: "Guides Concerning the Use of Endorsements and Testimonials in Advertising"): Many thanks to Propeller Consulting, LLC for providing this prize for the giveaway. Choice of winners and opinions are 100% my own and NOT influenced by monetary compensation. I did receive a sample of the product in exchange for this review and post.
Only one entrant per mailing address, per giveaway. If you have won a prize from our sponsor Propeller / FlyBy Promotions in the last 30 days, you are not eligible to win. If you have won the same prize on another blog, you are not eligible to win it again. Winner is subject to eligibility verification.