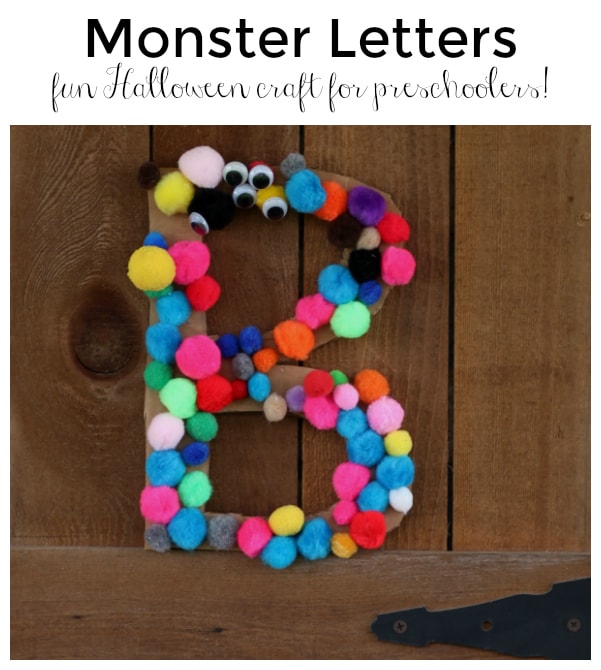 Monster Letters Halloween craft contains affiliate links
I love Halloween because there are just so many options for fun things to do and of COURSE, it's in the best month on the entire calendar — October! I have never been one for scary zombies, vampires, and witches, but I love the fun, cute things about Halloween.
My 2 year-old is really, really terrified of anything remotely scary, so he was unsure when I told him we would be making a "monster letter." When he saw that it was HIS letter and we would be gluing pom poms in cute colors with googly eyes, he was all for it.