This cloth diaper post was brought to you by Royal Fluff. All opinions are mine.'
Baby Brother inherited many cloth diapers from his older brothers, but I wanted him to have something new and luxurious for his cloth diaper days. When I was asked by Royal Fluff to review their adorable diapers, I had no idea just how luxurious they would be! I was sent two pocket diapers, "Prince in Blue" and an adorable "Blue Stars on Black" print: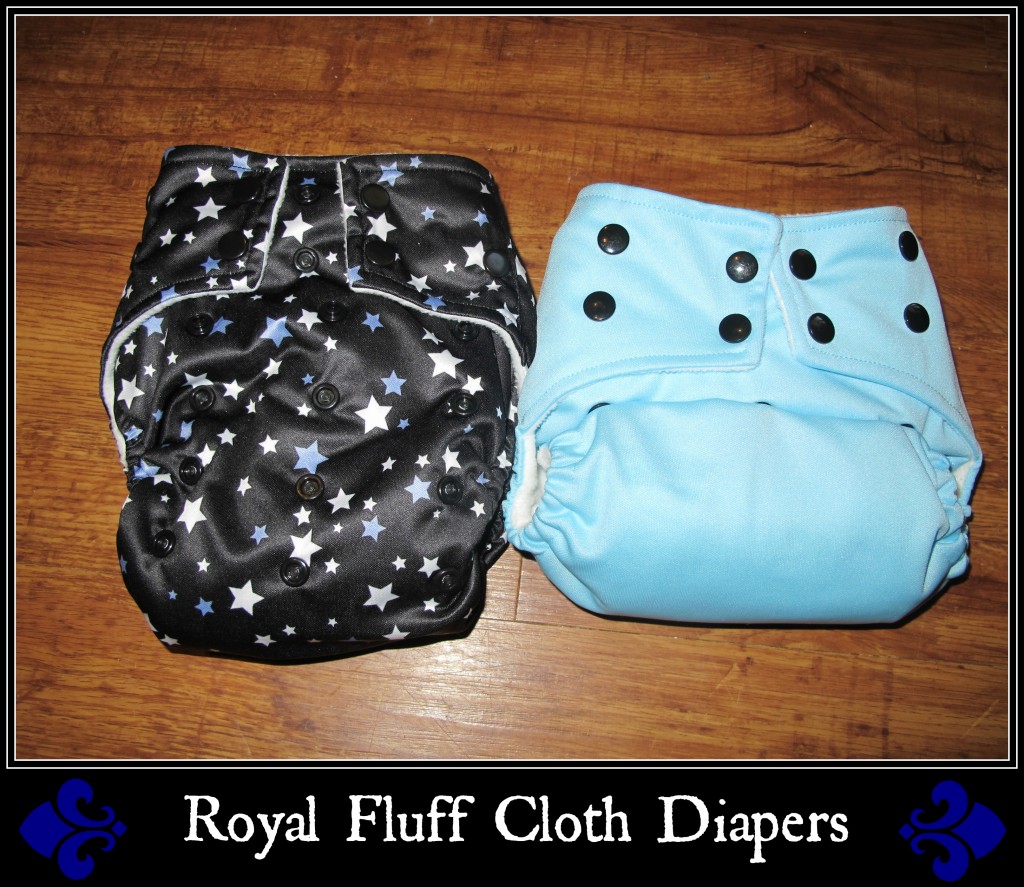 The outside of the Royal Fluff diapers are super adorable, but it's the inside that really gets me. It is made with fleece and so super soft and luxurious. I have never felt a cloth diaper so soft on the inside!