Pi Day is coming!  On  March 14, (3.14) we celebrate all things pie!  And since my personal favorite pie is chocolate, I wanted to celebrate this fabulous day with chocolate pie!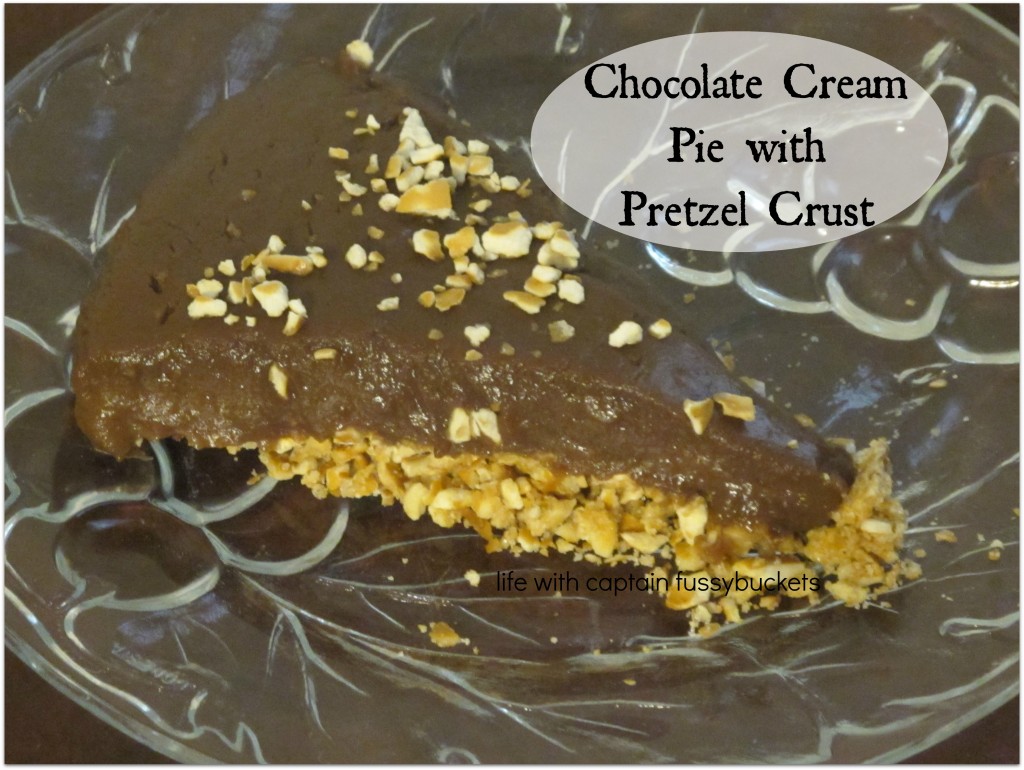 Chocolate Cream Pie with Pretzel Crust
Ingredients for chocolate pie filling:
3 TBSP cocoa

1/3 cup flour

1 1/2 cups sugar 

1/4 tsp salt

2 cups milk

3 TBSP butter

1 tsp vanilla

3 egg yolks
Ingredients for pretzel crust:
1 1/4 cups crushed pretzels (not pulverized)

6 TBSP melted butter

1/4 cup brown sugar
Directions:
Prepare pretzel crust by mixing crushed pretzels, melted butter, and brown sugar together in a 9″ pie dish.

When mixed well, press down evenly, and up the sides of the dish, set aside.

Mix cocoa, flour, sugar, milk, and butter in a sauce pan over medium heat.

Whisk constantly until thick.

Remove from heat. 

 Add a bit of the hot mixture to egg yolks and whisk together.

Add to mixture and cook over low heat for a few minutes while whisking.

Stir in vanilla.

Remove from heat.

Pour chocolate filling into pretzel crust.

Chill thoroughly, serve, and enjoy!
Which pie will you be enjoying this Pi Day?
SaveSave