Our family loves tuna fish. I always feel a bit guilty about eating it, however, because of the fact that most tuna fish is not responsibly caught and fishing for tuna harms dolphins. Ocean Naturals is changing the way I think about tuna. The company promises to use only wild, responsibly caught seafood and they are a proud supporter of the Earth Island Institute and all of their products are dophin safe. AND they promise that we are getting 100% of what we are buying. So, when we bought a couple of cans of Skipjack tuna, we know that it is 100% skipjack tuna! Ocean Naturals is doing their part to sell products that are good for the planet.
Each can of Ocean Naturals tuna is marked with with a code that you can type into the search on the Ocean Naturals website and find exactly where your tuna was caught:

Skipjack tuna is also good for you, which I love because it's easy to get the boys to eat good protein and Omega 3 fatty acids. There are no fillers or additives, and canned Ocean Naturals skipjack tuna makes quick meals super easy.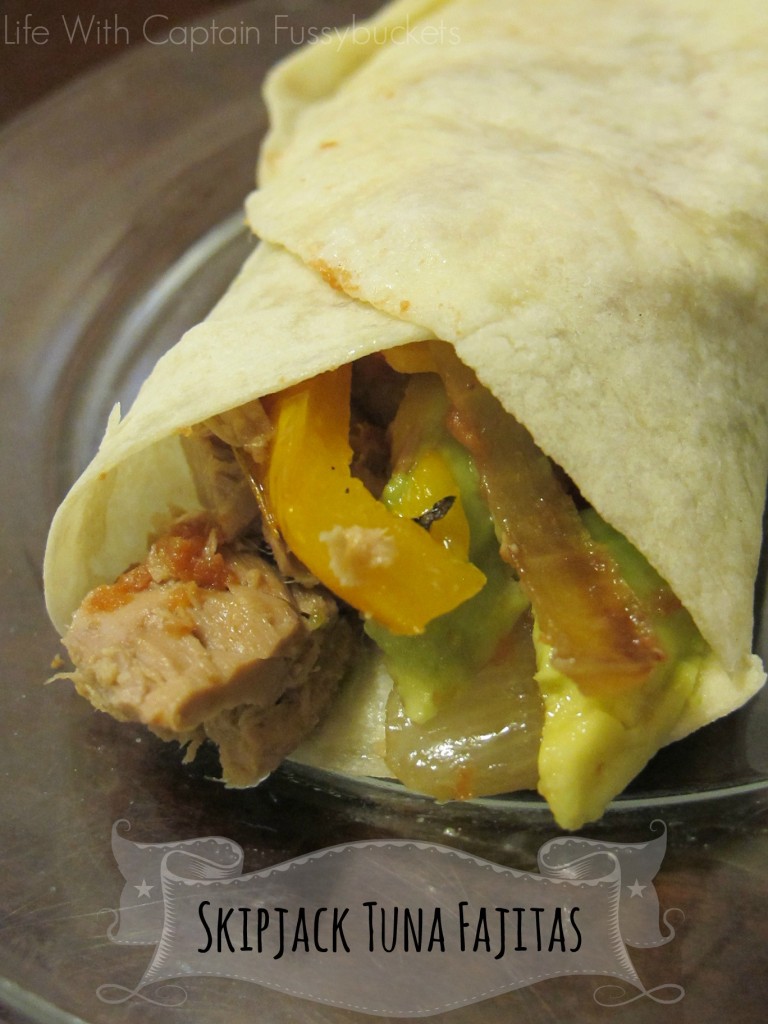 So how does the Skipjack tuna taste? Fresh…and naturally delicious! Since I am on a Mexican food kick lately, I wanted to make skipjack tuna fajitas, and they turned out good! (I used tortillas that we purchase from Bountiful Baskets, because they contain the best ingredients that I've found in tortillas….no hydrogenated oils, etc.)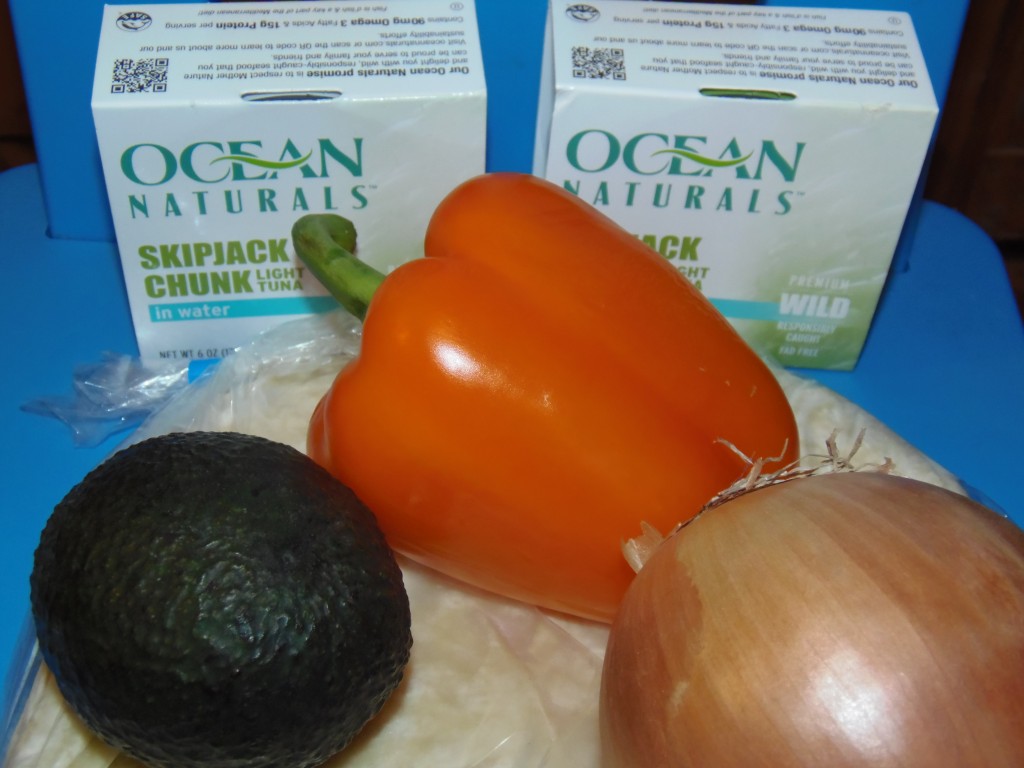 Ingredients:
one can of Ocean Naturals skipjack tuna

package of flour tortillas

one bell pepper, sliced thinly

one small yellow onion, sliced thinly

salt and pepper, to taste

2 TBSP olive or grapeseed oil

one avocado

cheddar cheese, shredded (optional)

salsa (optional)
Directions:
Heat 2 TBSP of olive or grapeseed oil in a skillet over medium-high heat.

Add in sliced bell pepper and onions and cook until onions are clear and cooked well.

Add in skipjack tuna and cook until tuna is heated through. Salt and pepper to taste.

Warm tortillas in the microwave or over the stove.

Add as much tuna, bell peppers, onions, and any other toppings as you like to a tortilla.

Roll up, and enjoy!
​Check out the Ocean Naturals website to learn more. Also, check out Tuna Tuesdays on Facebook giveaway to win free products! And if you need a little inspiration, look no further than the Ocean Naturals Pinterest recipes page:
​