A year ago today, I posted about the book that changed the way I thought about what we ate, the products that we used, and our environment. That book was "Little Changes," by Kristi Marsh. In the past year, we have made big and little changes around here. And by following Kristi on Facebook, I began to learn about Audra Conklin, the owner of what was previously Modern Mermaids, but is now Audra's. Audra has a license in holistic spa therapies and a big believer in anti-chemicals. She and a friend teamed up to make quality, safe products that just make sense to use because they actually care about the health of men, women, and children. Her intention is to help the conventional shopper understand the importance of using natural products.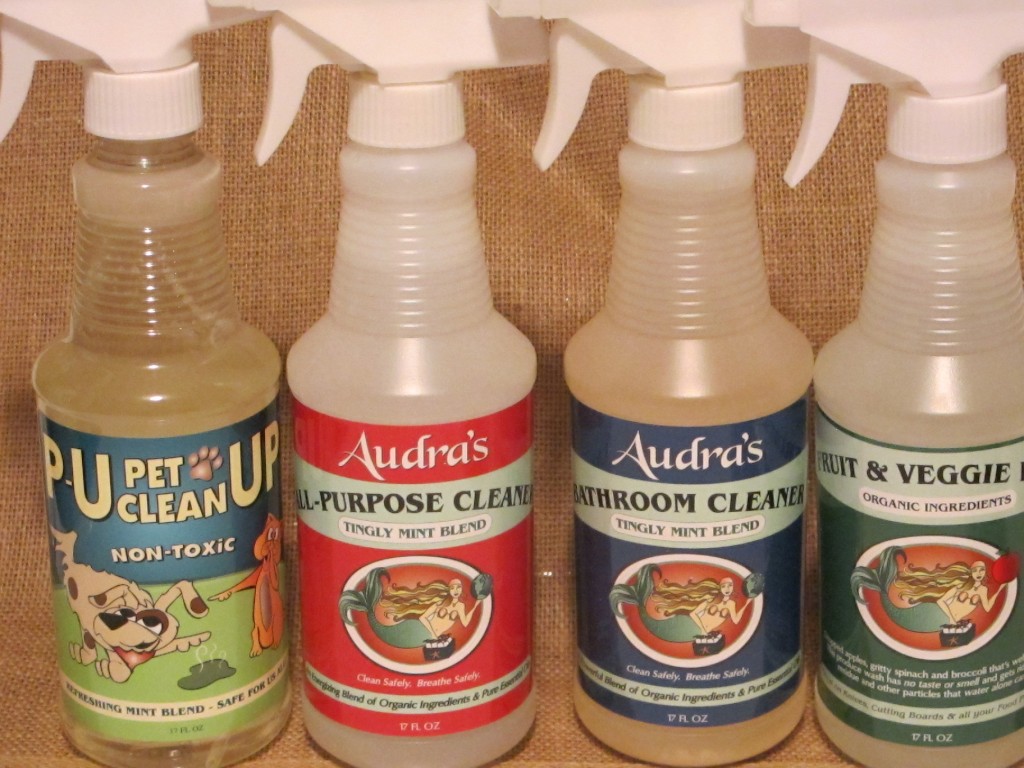 Spring is here and that means Spring Cleaning, which means lots of great ads, "deals," and coupons for popular, name brand cleaners. But I want you to step back for a second. Cleaners don't have to be packed with man made chemicals to work. Cleaners can be all natural, smell good, and NOT give you a headache after using them. And even if a product says "green" or "natural," you need to read the label. Here is the label of Audra's Bathroom Cleaner: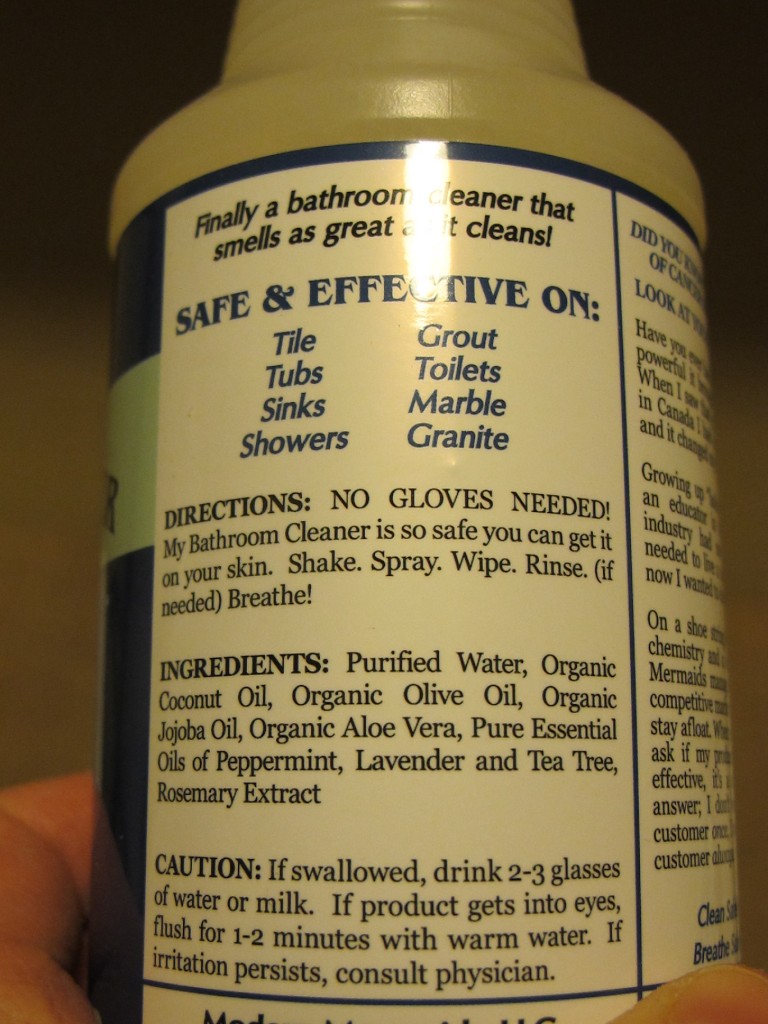 It is SO nice to not worry if my kids come into the bathroom when I am cleaning it. And it's nice to not have to open the windows or leave the house after I've cleaned the bathroom. In fact, cleaning with Audra's "Tingly Mint Blend" products makes the house smell GOOD! And the cleaner works and makes the bathroom sparkly and clean!
I'm also in love with Audra's Foaming Hand Soap. First of all, it's huge. Secondly, it's foamy, which makes it much easier to entice the boys to wash their hands effectively. And oh yeah, it smells like mint and I can rest assured knowing that the smell comes from essential oils and that's it.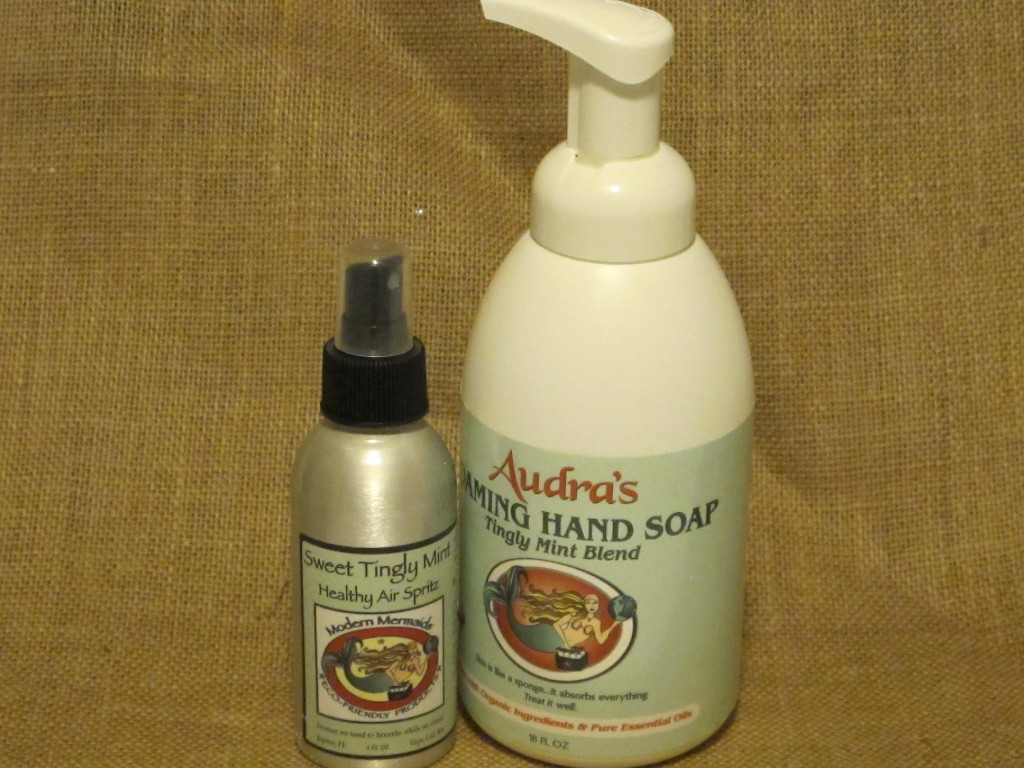 Audra's Foaming Hand Soap contains NO sulfates, parabens, or synthetic fragrances and it proudly states it on the back: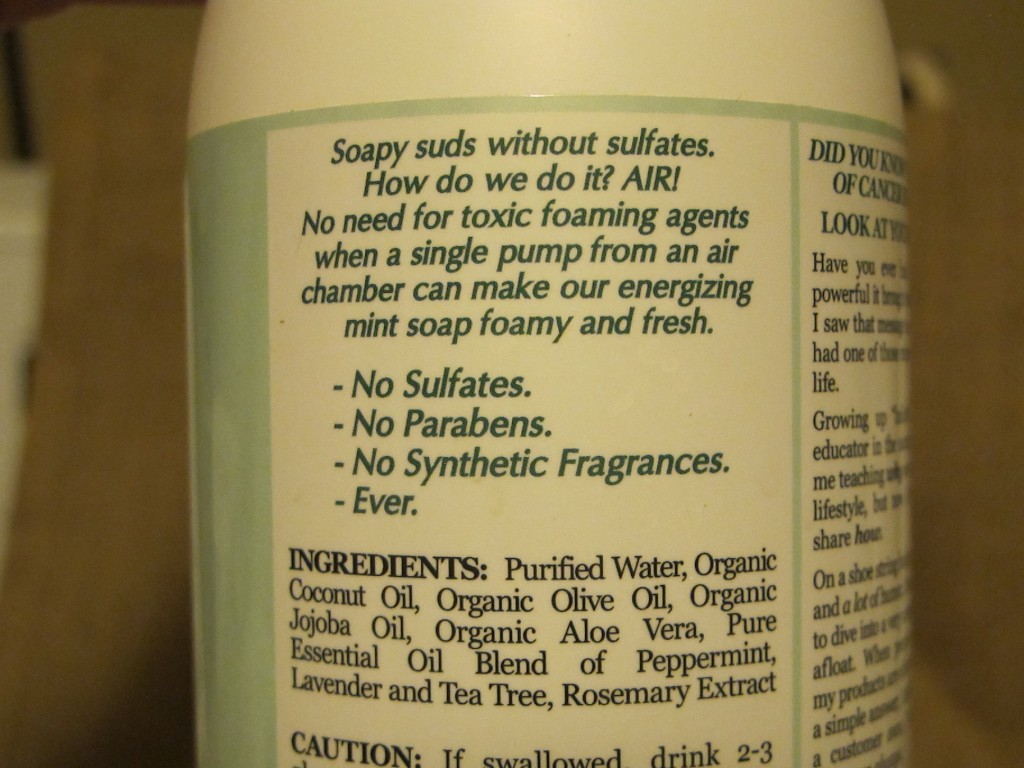 Ready for a little secret of mine? I hate the way our house smells. When you go green, that very often means that the fragrances go with it…sometimes. Two men in the house, cloth diapers, no heavily scented laundry detergent or fabric softener….that usually equals fresh, but sometimes foul smelling air in our house. I jumped for joy when I tried Audra's "Healthy Air Spritz." This product is amazing and while you could use the Tingly Mint cleaners to achieve the same smell….sometimes it's okay to freshen up the air more quickly and with less effort!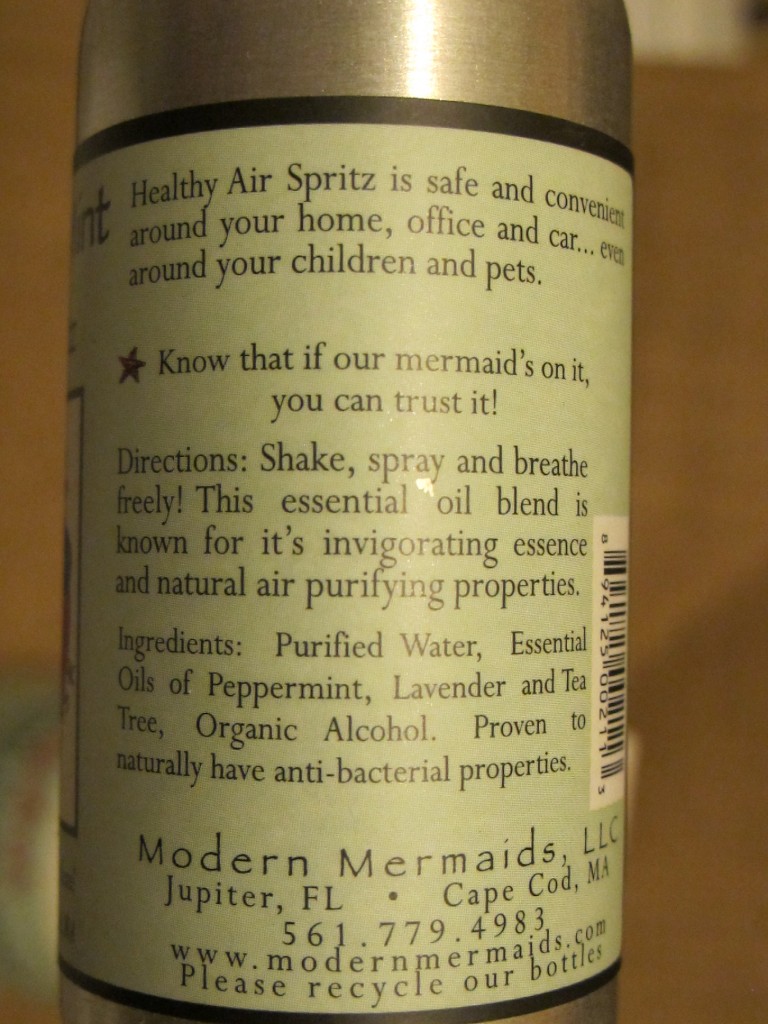 I also LOVE Audra's Fruit & Veggie Wash. It is absolutely great for cleaning all of your produce, especially the non-organic variety. While you can't really clean the inside of an apple, I feel better about cleaning some of the pesticides off of the outside with Audra's Fruit & Veggie Wash. I really love to spray it on my fresh grapes and rinse before the boys dig in.
Audra's make other great products, so be sure to check out the full line on Audra's website. You can pick up Audra's all natural products at the online store, Whole Foods, and some other natural grocery stores. Check with Audra's to see where you can find them near you, or request that your favorite natural store carry Audra's products. Follow Audra's on Facebook and Twitter – she has great tips and even giveaways!