This quick lunches post has been brought to you by Jimmy Dean®. All opinions are mine.
I am so lucky to be able to be a stay-at-home mom and we are even luckier to be able to have lunch with Daddy most days because he works close to home. The thing I do not like, however, is finding something for all of us to eat at lunchtime. We usually do our homeschool in the morning, along with chores and sometimes errands, and a nap for Baby Brother squeezed in somewhere, as well. Preparing a variety of quick lunches with flavor is tricky! Thankfully, Hubby and the boys love sandwiches, but cold lunch meat sandwiches every day get old pretty fast.
Today I got creative with the Pulled Pork with Potatoes Bowl from Jimmy Dean®​ and surprised everyone with hot pulled pork sandwiches. They were a big hit! I also made Hickory smoked turkey breast sandwiches, which Hubby requested we have again after I made them for dinner a few weeks ago. The NEW Jimmy Dean® and Jimmy Dean Delights® frozen lunch and dinner entrées are filling, delicious, and priced right.
I found a lot of great inspiration on the Jimmy Dean Pinterest page, and I have created my own #ShineAnytime Pinterest board to pin all of the great lunch and dinner options for these new Jimmy Dean products, found at Walmart in the frozen entrée section. I was hoping that our Walmart had more of the sandwiches to keep on hand for lunches, but I will have to check out some more Walmart stores to stock up.
If you are concerned about calories, have no fear. The Jimmy Dean Delights look equally as delicious. You get TWO yummy snack sized smoked ham and cheddar sandwiches on pretzel buns for only 290 calories. There are also barbecue options like the Delights pulled chicken sandwich and chipotle pulled pork sandwich for 300 calories for two snack sized sandwiches. I cannot wait to try the Jimmy Dean Delights Golden Roasted Turkey Bowl with potatoes, carrots, and celery for 210 calories. Check out the other Delights Beyond Breakfast choices from Jimmy Dean.
Follow Jimmy Dean on social media:
Do you want to stock up on Jimmy Dean frozen entrees and other ingredients that will wow your family? Enter to win a $50 Walmart gift card below!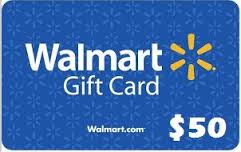 This is a sponsored conversation written by me on behalf of Walmart: Jimmy Dean . The opinions and text are all mine.