We are a participant in the Amazon Services LLC Associates Program, an affiliate advertising program designed to provide a means for us to earn fees by linking to Amazon.com and affiliated sites.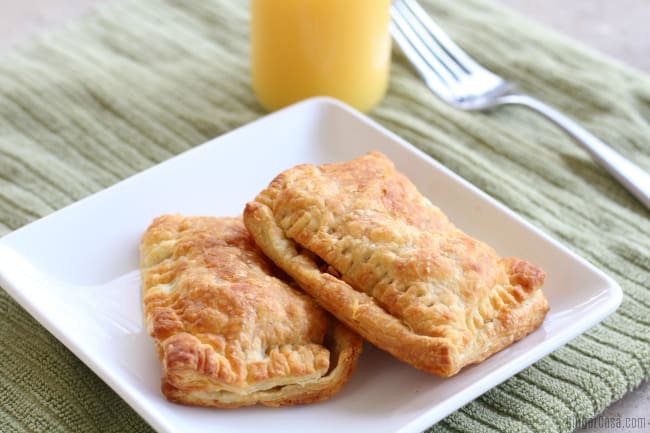 My family loves breakfast foods. While we more often have breakfast foods for lunch or dinner, it is always a guaranteed hit when eggs, sausage, and bacon are involved! We always have a steady supply of eggs because of our backyard chickens and I like to keep the freezer stocked with precooked sausage crumbles to make breakfast burritos or these new favorites – Air Fryer Breakfast Pockets.
These hand held breakfast pockets are great for kids and adults. They can be eaten on the go or together as a family. They can be stuffed with just about anything….bacon, sausage, eggs, cheese, bell peppers, potatoes, or you could even go the other direction and stuff with cream cheese and strawberry jam!
For the pocket itself, I used puff pastry sheets, but you can use refrigerated pie crust, too, or make your own crust. You can also cut any shapes you like, but I have found rectangles work the best!
I have this air fryer, but this recipe will work with any brand and version. Make sure to follow my Air Fryer board on Pinterest for more inspiration!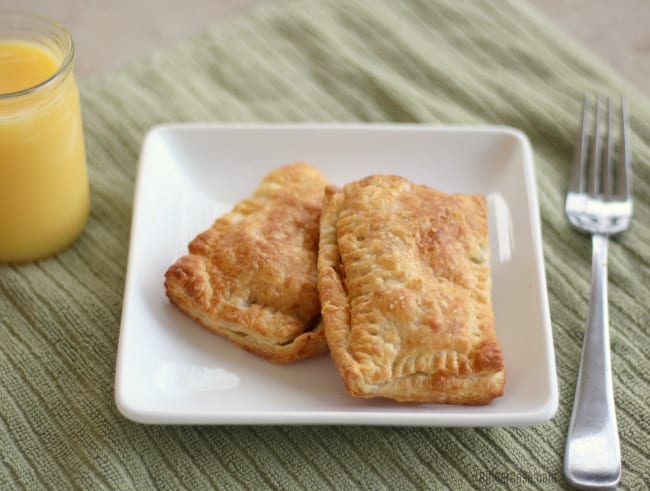 It all starts with puff pastry sheets. Cut them in rectangles and let the delicious breakfast making begin!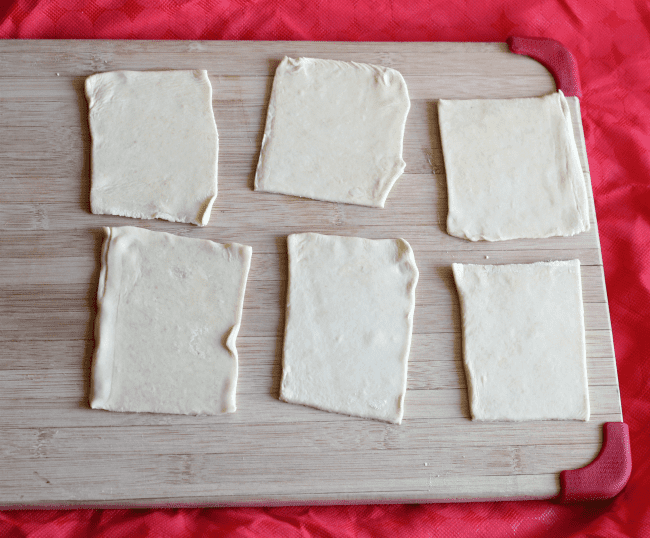 You can fill the breakfast pastries with just about anything. We love eggs and sausage or bacon, along with a sprinkling of cheese.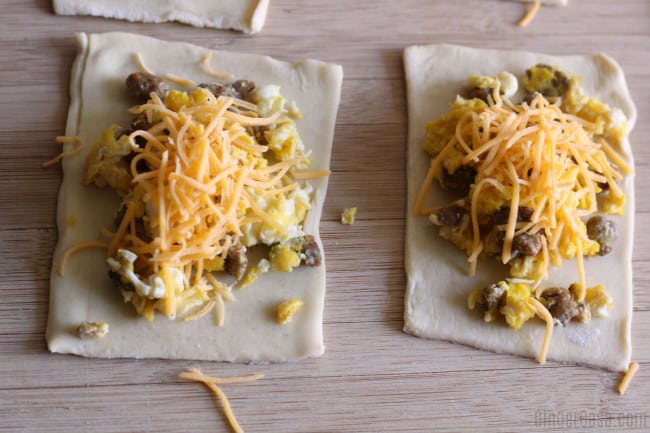 So easy, a child can do it!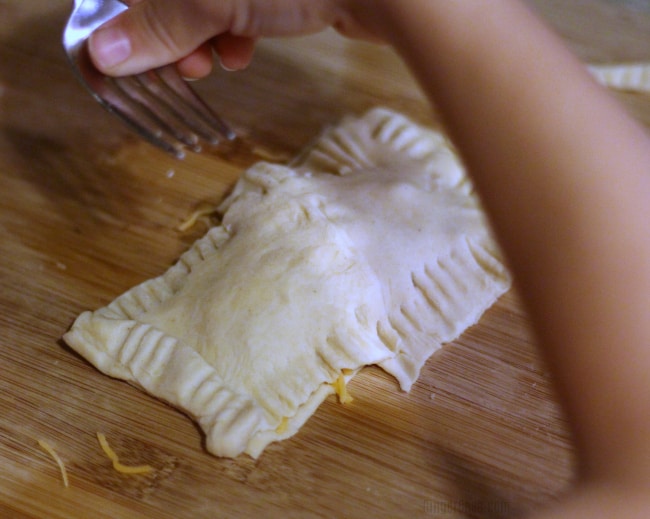 Serve with a glass of orange juice and enjoy!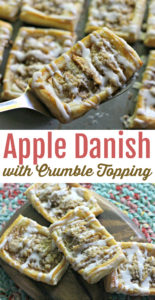 Check out these other great recipes!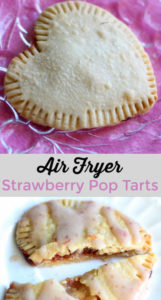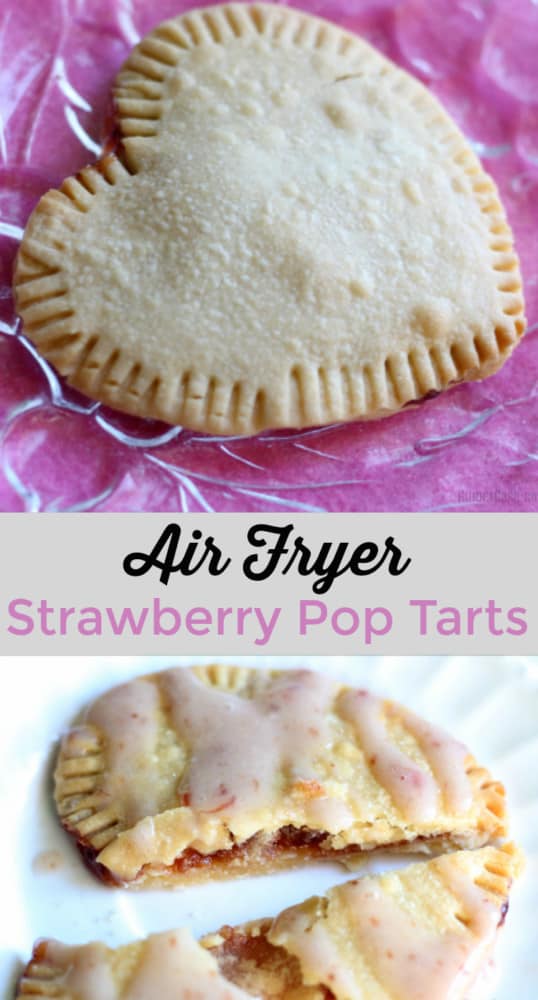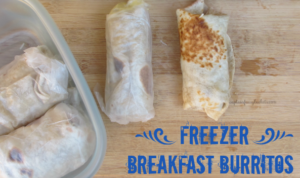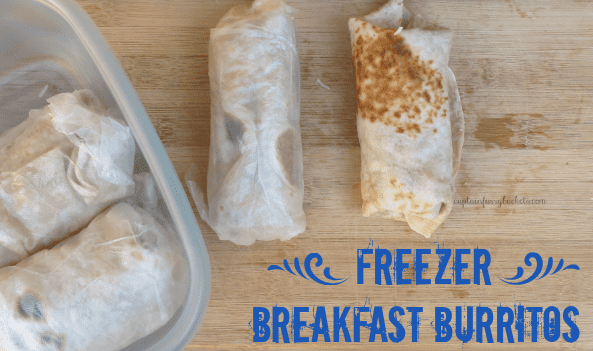 Quick Air Fryer Breakfast Pockets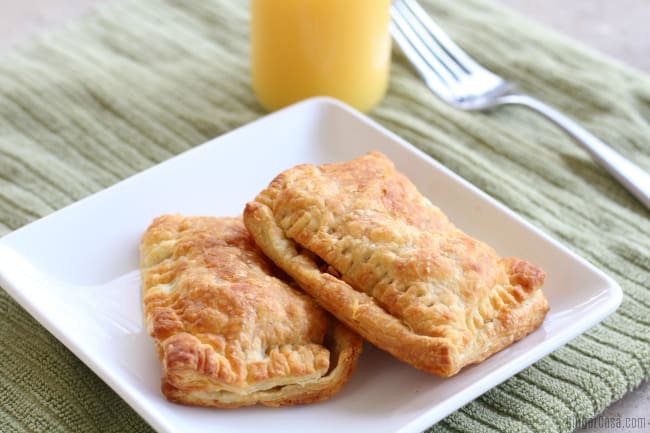 Ingredients
one box puff pastry sheets
5 eggs
1/2 cup sausage crumbles, cooked
1/2 cup bacon, cooked
1/2 cup cheddar cheese, shredded
Instructions
Cook eggs as regular scrambled eggs. Add meat to the egg mixture while you cook, if desired.
Spread out puff pastry sheets on a cutting board and cut out rectangles with a cookie cutter or knife, making sure they are all uniform so they will fit nicely together.

Spoon preferred egg, meat, and cheese combos onto half of the pastry rectangles.

Place a pastry rectangle on top of the mixture and press edges together with a fork to seal.

Spray with spray oil if you desired a shiny, smooth pastry, but it really is optional.
Place breakfast pockets in the air fryer basket and cook for 8-10 minutes at 370 degrees.
Watch carefully and check every 2-3 minutes for desired done-ness.
Recommended Products
As an Amazon Associate and member of other affiliate programs, I earn from qualifying purchases.
SaveSaveSaveSave
SaveSave
SaveSaveSaveSave
SaveSave
SaveSaveSaveSaveSaveSave
SaveSaveSaveSave
SaveSave
SaveSave
SaveSave
SaveSave
SaveSave
SaveSave