This shop has been compensated by Collective Bias, Inc. and its advertiser. All opinions are mine alone. #ShareTheJoyOfPie #CollectiveBias
Pecan Pie Shake
'Tis the season for PIE! Our family loves pie, and honestly, we had our fair share at Thanksgiving. I love reinventing recipes and turning a classic holiday item into something new and spectacular. We all think about ice cream in the Summer, but here in Texas, especially, ice cream is good year round, as is pie!
My favorite ice cream treats are those served with big thick chunks of goodness in it. Plain ice cream is just okay, but ice cream with pie in it? I had to make it! And you guys……it turned out SO much more better than I had ever anticipated!
I wanted to buy the highest quality ingredients to create my pecan pie shake, so I turned to Marie Callender's® Dessert Pies and Reddi-Wip® at Walmart. I located the Reddi-Wip® in a large open cooler in the back of the store, near the milk in the dairy section. And the Marie Callender's® Dessert Pies were all located in the frozen desserts aisle. Another lady was getting a different kind of Marie Callender's® Dessert Pie because she said she likes to always have one in her freezer, especially during the holidays. I thought that was a brilliant idea…to always have a pie on hand for guests or for a sweet treat after dinner!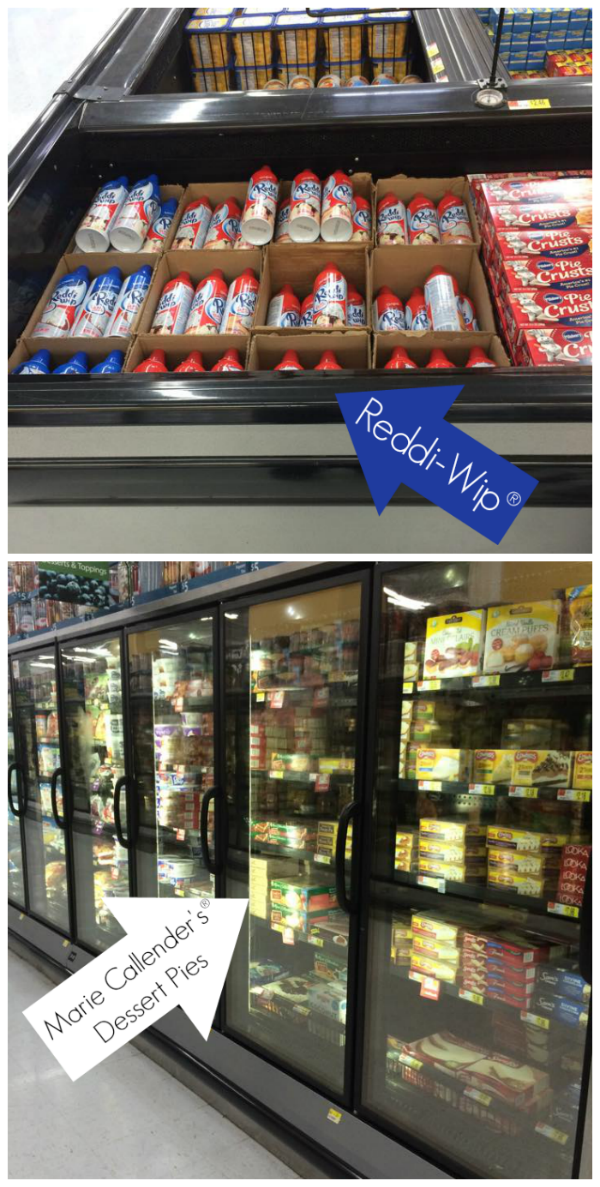 Pecan pie is probably my favorite holiday pie, as I am a Texas girl and love my pecans! It was hard to stay out of the Southern Pecan Pie before I turned it into my Pecan Pie shake, but it was worth the wait!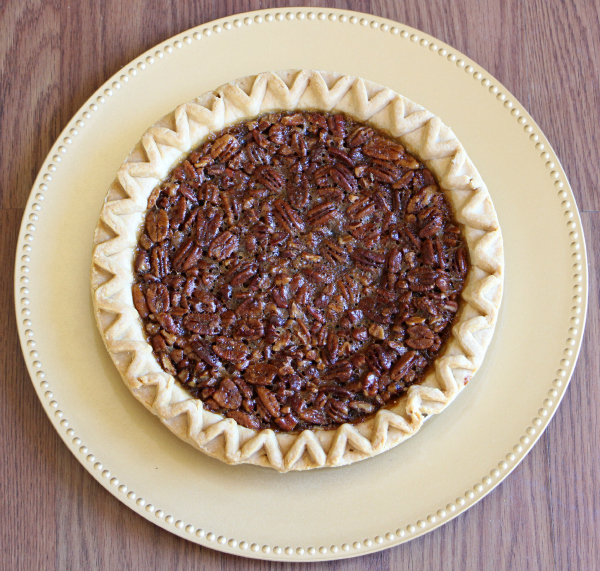 It was important that my pie was fully chilled before adding it to the ice cream and creating the pecan pie shake, so after it came out of the oven, I let it cool and then let it chill completely in the fridge. Make sure to allow time for that.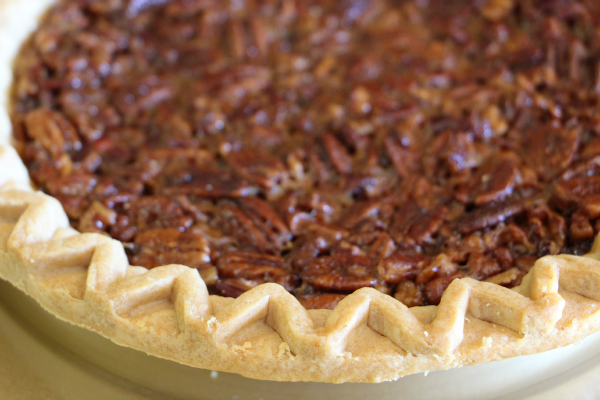 After the pie was fully chilled, I cut a slice and added it to my already smooth ice cream, in the blender.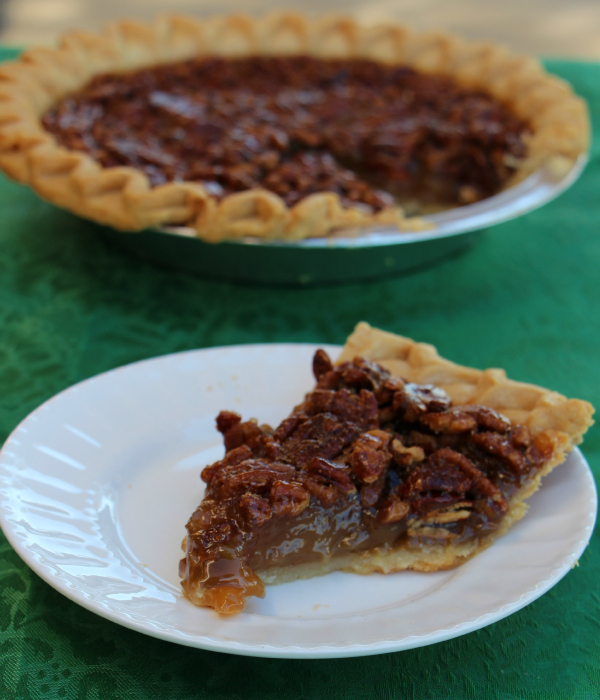 I LOVE how well this turned out!! There were yummy chunks of pecans, filling and crust mixed throughout my shake. And of course…it needed the most delicious milkshake topping…Reddi Wip®!
Ingredients for one Pecan Pie Shake
one generous slice of Marie Callender's

®

Southern Pecan Pie

1-2 cups of your favorite vanilla ice cream

Reddi-Wip

®

a few splashes of milk
Directions:
Cook pie according to directions. (There are a few different options, so choose what suits you.)

Chill pie completely.

Mix 1-2 cups of vanilla ice cream and a few spashes of milk in the blender until smooth.

Add in a slice of pie and blend for only a few seconds. This is important to leave the delicious pieces of pie intact!

Pour pecan pie shake into a glass and top with Reddi-Wip

®

!
Break out of the traditional mold this holiday season and share the joy of pie in a new, fun way! Marie Callender's® Dessert Pies come in SO many delicious flavors and pie shakes topped with Reddi-Wip® would be a HIT at any holiday party! Guests are sure to love this variation on their favorite holiday pie.
How will you share the joy of pie this holiday season? Check out the #ShareTheJoyOfPie page and follow the hashtag on social media for more inspiring ideas!