I am always looking for fun ways to jazz up old favorites. I grew up loving rice krispie treats, but of course, love peanut butter, too! This recipe for Peanut Butter Rice Krispie Treat Bunnies is great for adding in that extra protein to a fun Spring themed snack for little ones. The best part is, the peanut butter can easily be subbed with cashew butter, almond butter, or sunflower seed butter. Any nut butter or seed butter will work. YUM!
Peanut Butter Rice Krispie Treat Bunnies
These sweet little bunnies would be welcome by kids and adults alike to celebrate Spring or Easter! In a nut free or allergy friendly environment, sunflower butter is a great alternative.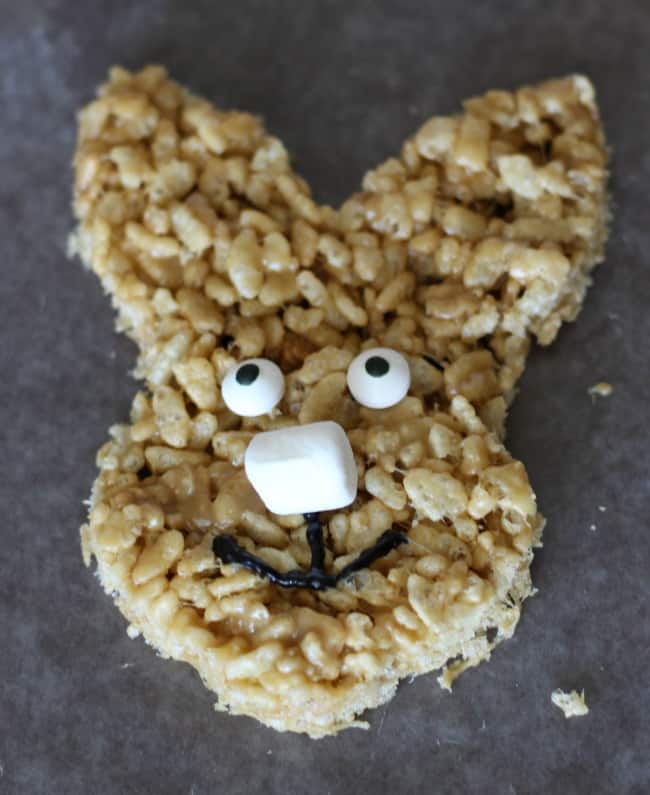 Once Again Nut Butters and Sunflower Butter
I used Once Again peanut butter and sunflower seed butter to make these delicious little bunnies. All of Once Again's nut and seed butters are gluten free certified, non GMO verified, certified organic, kosher, and vegan.
Once Again Sunflower Seed Butter is made by roasting organically grown sunflower seeds. The roasted seeds are then milled smooth with sugar and salt to create a delicious alternative to nut butters. The peanut butter is made with a similar process, as well as the almonds and cashews and these delicious nut butters are created with love and care!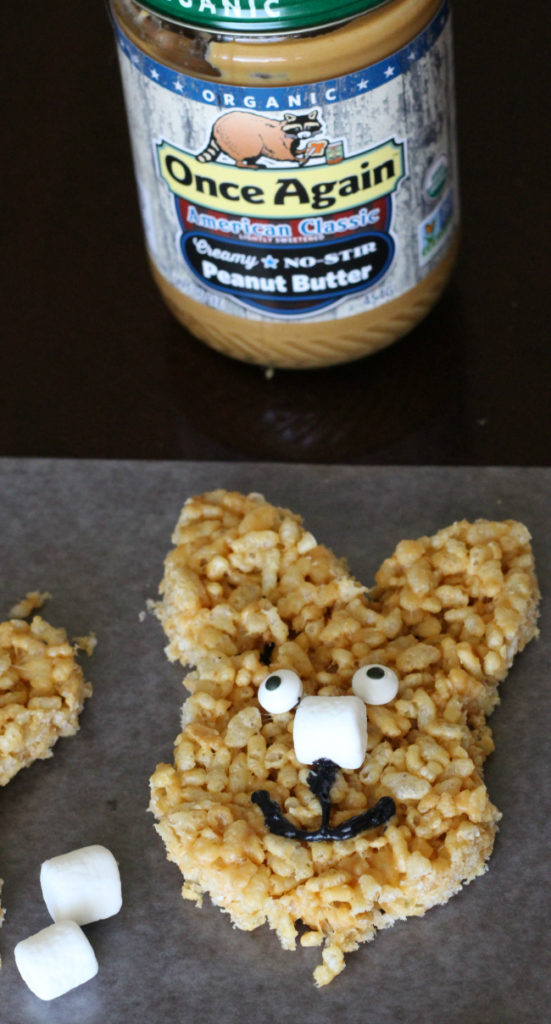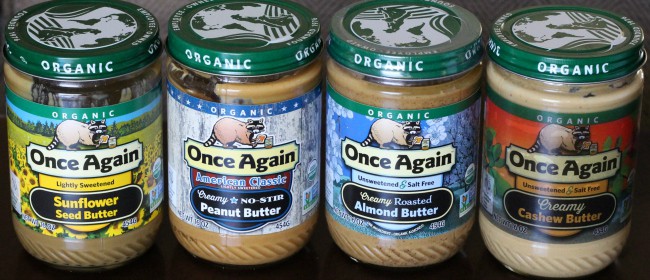 What is your favorite seed or nut butter?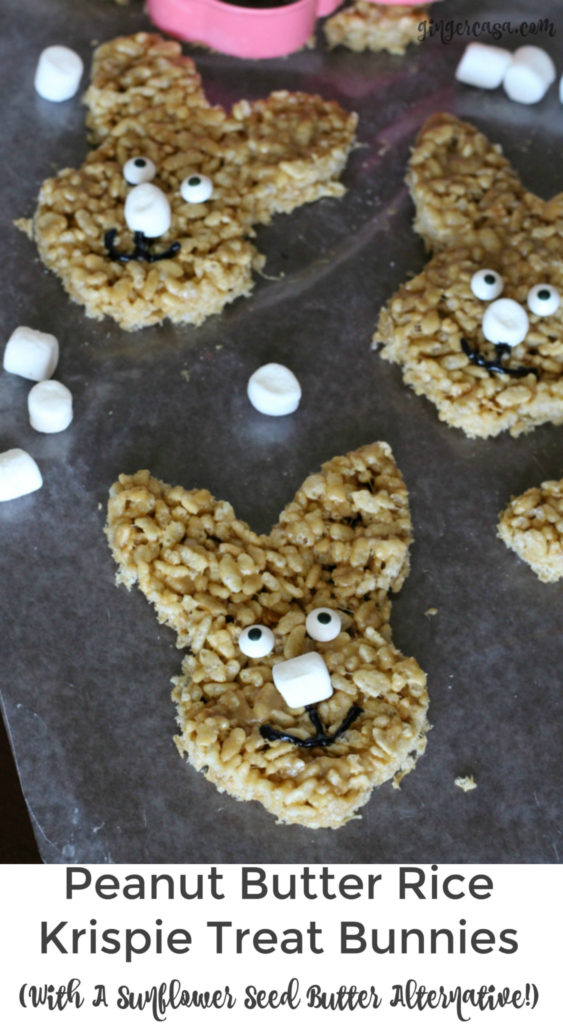 Try this delicious Air Fryer Almond Chocolate Pastry Roll!
Peanut Butter Rice Krispie Treat Bunnies (With A Sunflower Seed Butter Alternative!)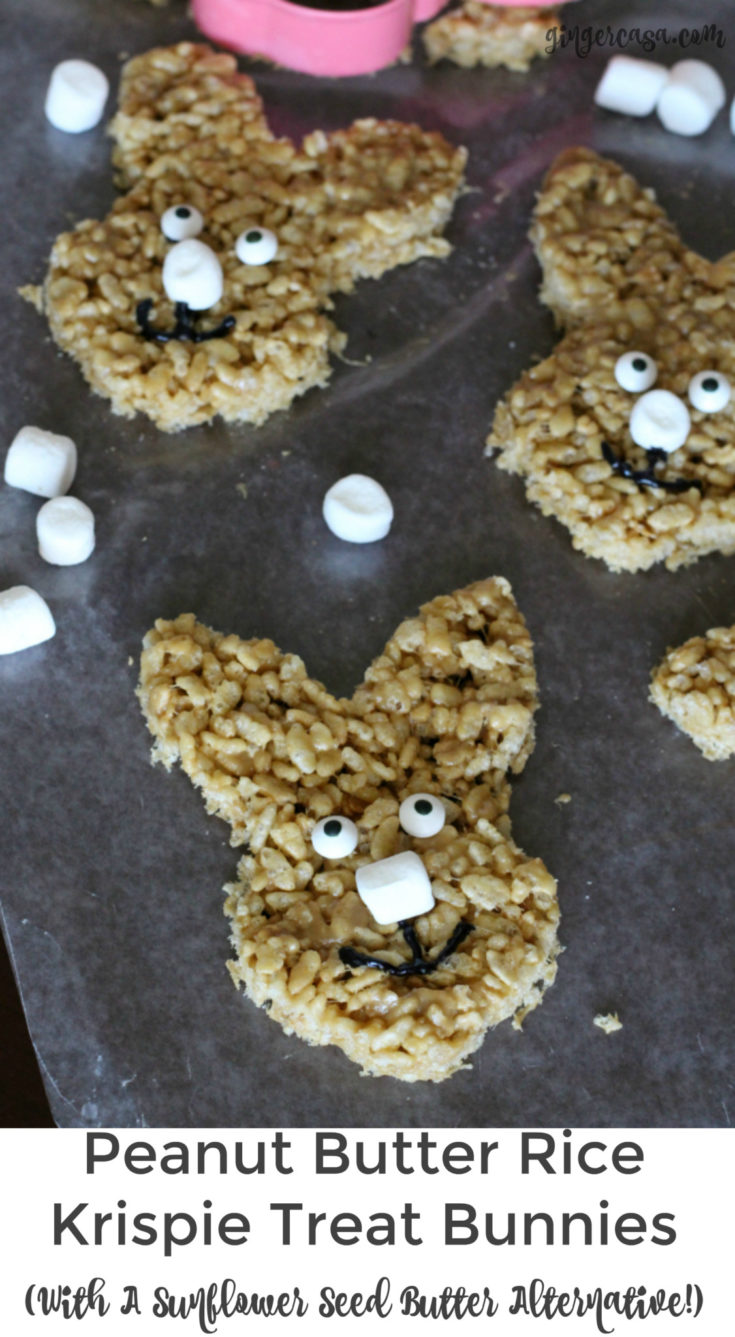 Peanut Butter Rice Krispie Treat Bunnies (with a Sunflower Seed Butter Alternative!)
Ingredients
3 TBSP butter
4 cups mini marshmallows + a few extra for bunny noses
1/2 cup Once Again peanut butter (OR cashew or almond butter OR sunflower seed butter)
6 cups puffed rice cereal
small candy eyes
icing writer
Instructions
Melt butter in a large sauce pan over low-medium heat.
Add in marshmallows, (making sure to save a few for the bunny noses,) and stir.
When marshmallows have melted, turn off heat and add in Once Again nut or sunflower butter.
Stir well and when combined, add in puffed rice cereal.
Mix well.
Spoon mixture out on wax paper and press down so it is level.
Let cool for 10 minutes.
Use a bunny cookie cutter to cut bunny shapes out of the mixture.
Using the icing writer, draw a mouth for the bunny.  Then, use a dab of nut butter or sunflower butter to secure the marshmallow for the nose and candy eyes.