Our family just got back from a mini vacation, staying in a cabin and visiting Daingerfield National Park. We fished, went out on a paddleboat, went hiking two days in a row, and had lots of family fun. We loved being outdoors and the weather was next to perfect. That is one thing that I love about Spring is the beautiful weather. The kids can finally go outside, get some Vitamin D, and just enjoy the day. Outdoor activities for kids is what the springtime is all about!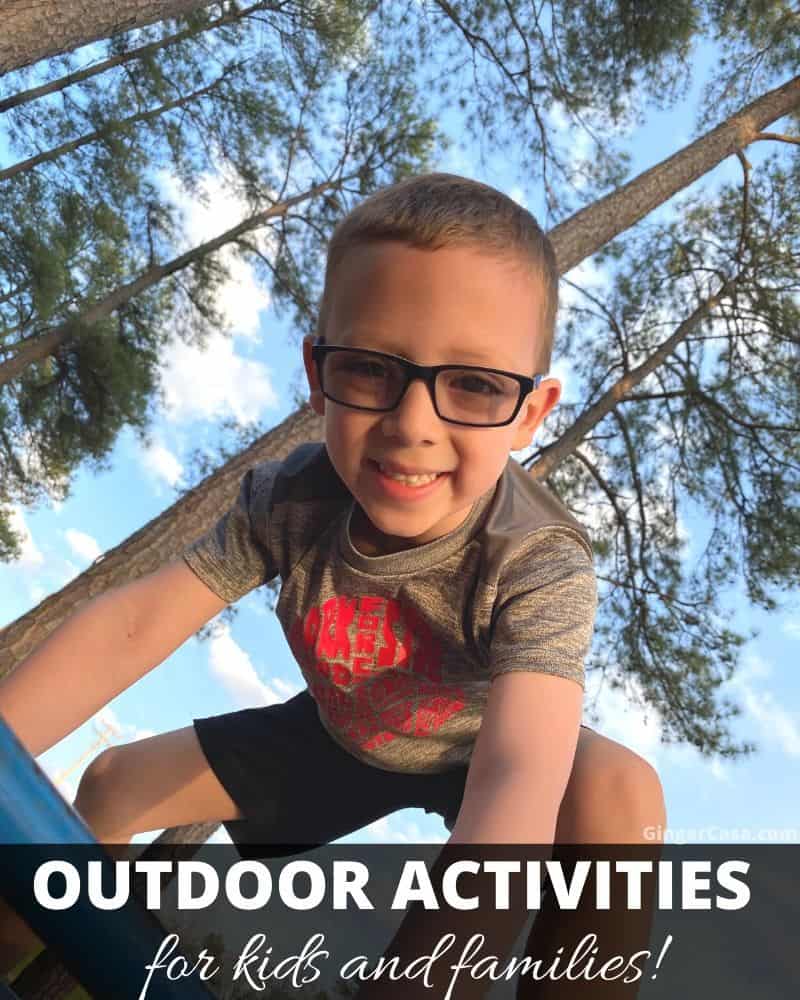 SO many schools are extending their spring break and many parents are not happy about this, but as a work at home mom, I have NO intention of keeping my kids indoors on these beautiful spring days. Sunlight is good for killing bacteria, boosting immune systems, and helping everyone be in a better mood. Send those kids outdoors! Here are a few ideas to keep them busy!
Outdoor Activities for Kids That Will Keep Them Outside!