When I first started reading labels and cleaning up our bath, body, and cleaning products, I noticed two things. One, my headaches weren't as frequent, which I think is due to the fact that I removed the fake, overpowering scents from our house. Two, our house didn't smell as good. Such a difficult spot to be in! On the one hand, you don't want a stinky house, but then again, headaches and asthma flare ups are no good, either. So, what's a mom to do?
Just because you remove the artificial, overpowering scents does not mean that you are stuck with yucky smells.
I recently discovered a new line of products available only at Target, called fresh wave. The products are all non-toxic, contain natural ingredients, and are safe for every member of the family. Fresh wave products do not contain harsh chemicals, synthetic frangrances, alcohol, or phthalates. Their products are made in the USA and contain only natural products.
So, what's actually in fresh wave, you ask? Water and natural extracts of lime, pine needle, aniseed, clove and cedarwood. Trust me, the products smell good without having an overpowering scent. I'm very sensitive to scents and fresh wave does exactly what it's supposed to do…remove odors without causing a roomful of fake scent. Fresh wave tackles the odor, it doesn't just cover it up like typical air fresheners do.
The big problem areas in our house are the kitchen trash can, the laundry room, and of course, the bathroom. I have been using fresh wave products for a few weeks now, and the lack of odors is astounding.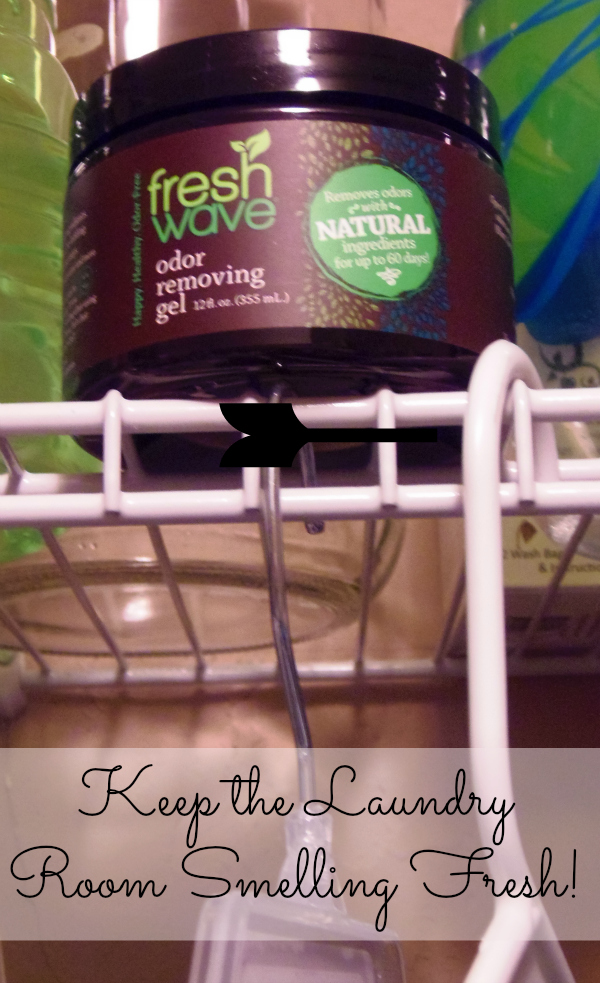 Laundry Room
Baby Brother's cloth diapers, sweatty sports clothes, and dirty socks make our small laundry room stink. That's where I put the fresh wave odor-removing gel. Open the lid, remove the seal, replace the slotted lid and let it do the work. After 30-60 days, replace. Easy!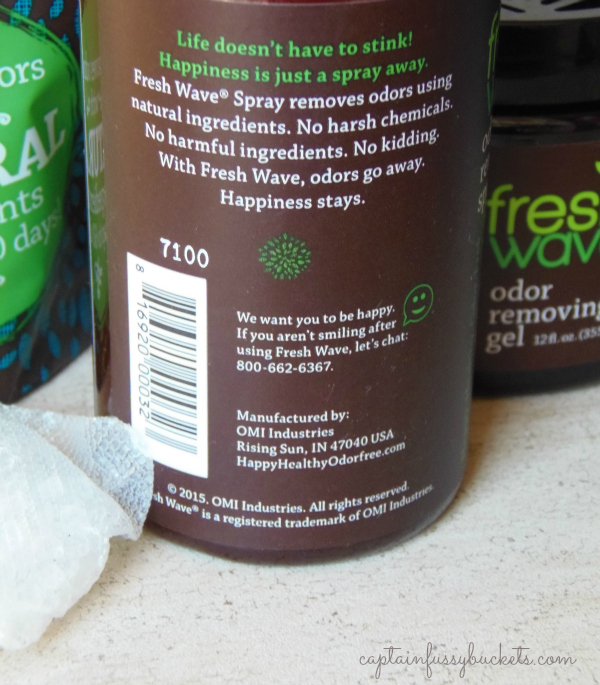 The "This is too difficult to wash" Stuff
When we had dogs, I used a lot of artificially scented "fabric refresher." I hated the smell, but thought it was a necessity. Well, it wasn't. The odor was still there and it smelled worse after I sprayed it. The odor-removing spray from fresh wave is great for fabrics, clothing, pet bedding, backpacks, sports gear, shoes, and more….those things that can't really be washed with ease, but need to smell better ASAP, you know!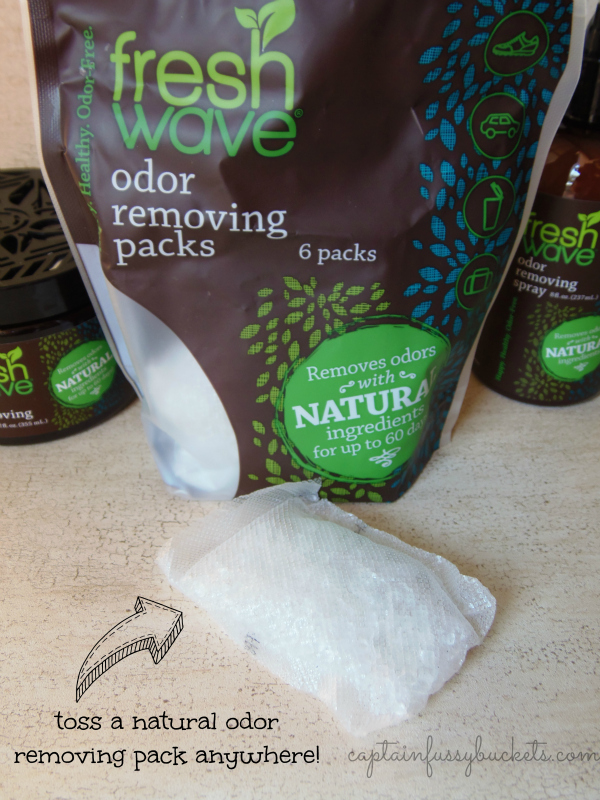 Trash Cans
Even though we take out the trash at least every other day, it still stinks. I mean, it's trash, it's gross, it's normal, but it stinks. I have been using the fresh wave odor removing packs in our kitchen trash can and it has really worked well at tackling the odor. You can also use them in the car, gym bags, closets, boats, campers, bagless vacuums, and diaper pails, along with other places, of course.
So if you have wondered if you can remove the harsh chemicals and still be left with a good, fresh smelling house, the answer is yes! These products are only available at Target right now, so you know, if you happen to go to Target soon, you should definitely look for them. In the meantime, you can visit the fresh wave website for more information.
I am giving away a $10 Target gift card to one lucky reader. Just enter in the Rafflecopter below. Good luck!